PXI Modules
PXI modules interface to bus standards, acquire data and images, trigger and synchronize devices, generate and route signals, and take a variety of measurements. Use them to build measurement and automation systems.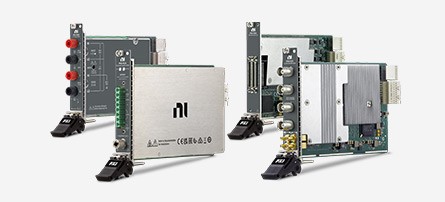 PXI Products, Created by the PXI Leader
Of the more than 1,500 PXI products on the market, more than 600 were designed by NI. With this proven history, NI PXI modules offer advantages such as options for any application, performance and quality, software integration, and production unit verification.
Industry-Standard Technology Helps You Future-Proof Your System
NI PXI modules are industry-standard tools for creating automated test systems. Since PXI systems are flexible, you can easily change these modules as your testing needs change.
???ACCE_Region_Product_List???