The market for test instrumentation has changed dramatically over the past decade with the rise of modular platforms such as PXI. Modular platforms have grown increasingly desirable for building automated test systems because of their extensive I/O capability, compact form factor, and flexible software.

Figure 3. Industry analysts predict PXI will continue to be the dominant modular platform.
Using a modular approach, you can dramatically reduce the footprint of WLR systems without sacrificing measurement quality. The open software architecture allows you to define the functionality of your system, modify tests, and add hardware as your requirements change. This includes integrating the latest multicore processors, maximizing system uptime through health and monitoring tools, and adding I/O.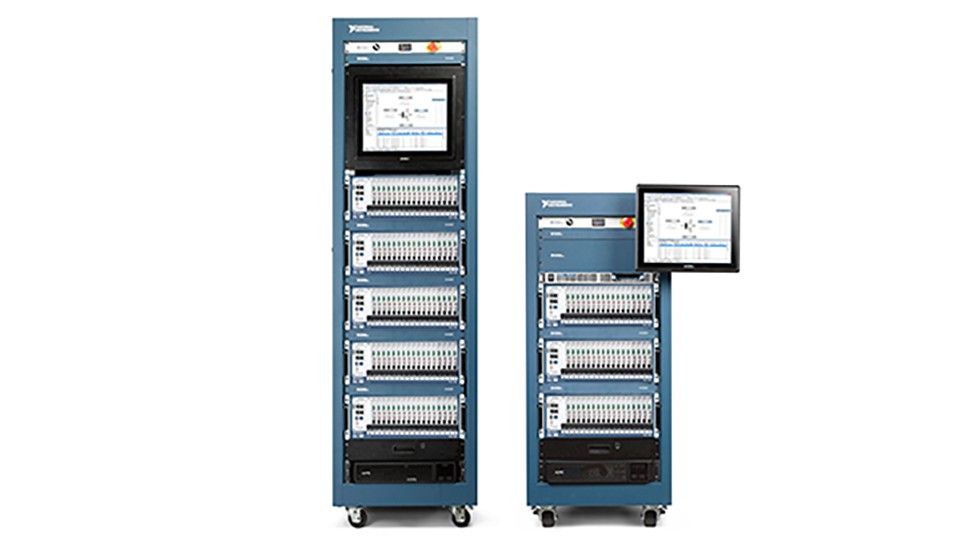 Figure 4. Accelerate Time to Market with Highly Parallel Wafer Level Reliability Testing
High Density Source Measure Units
PXI-based SMUs can add hundreds of channels to your system with reasonable footprint and cost per channel
By using PXI SMUs as the foundation for WLR systems, you can add hundreds of SMU channels to your system while maintaining a reasonable footprint and cost per channel. NI SMUs are designed for building automated test systems, and you can use the modular architecture to optimize the number of channels and device specifications of your overall system. With the high-channel density, you can avoid placing switches between the SMU and the wafer. Instead, you can connect each test pad directly to a high-precision device. This "SMU per pin" architecture prevents the negative impact that switches have on signal integrity, test time, and test routine flexibility to help you implement advanced stress-measure algorithms.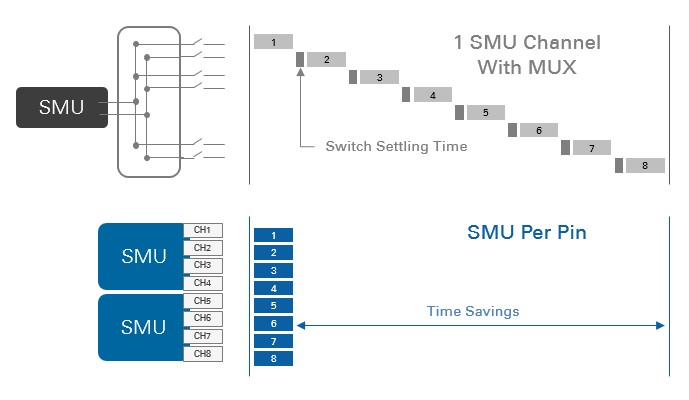 Figure 5. A highly parallel, SMU-per-pin architecture can significantly reduce total WLR cycle time compared with a traditional multiplexed architecture.
Though the SMU-per-pin architecture is not completely new to WLR systems, NI SMUs provide a significantly higher number of channels than existing solutions. A WLR system based on PXI SMUs offers the following:
High density—You can fit up to 68 SMU channels in a single 4U, 19 in. PXI chassis and mount several chassis in a single automated test rack to achieve hundreds of independent SMU channels per system.
High-precision measurements—With measurement sensitivity ranging from 10 fA to 10 pA, you do not sacrifice the measurement quality of the system.
High-speed sequencing engine—You can stream large, hardware-timed sequences to SMUs in your system and synchronize all channels. This provides very fast execution rates and deterministic sourcing and sampling.
Built-in digitizer—With sample rates greater than 600 kS/s, you can capture transient device recovery behavior without an external oscilloscope.
See why users are switching to NI SMUs
High Uptime and Serviceability
Ensuring system uptime is critical for both inline and offline reliability systems. If an inline system fails, wafer production can come to a halt. Offline reliability tests, which are often executed over the course of months or years, offer critical data on the product's expected lifetime. Because of these requirements, reliability testers need to stay online and continuously collect data throughout the experiment because a failed tester could lead to a failed experiment.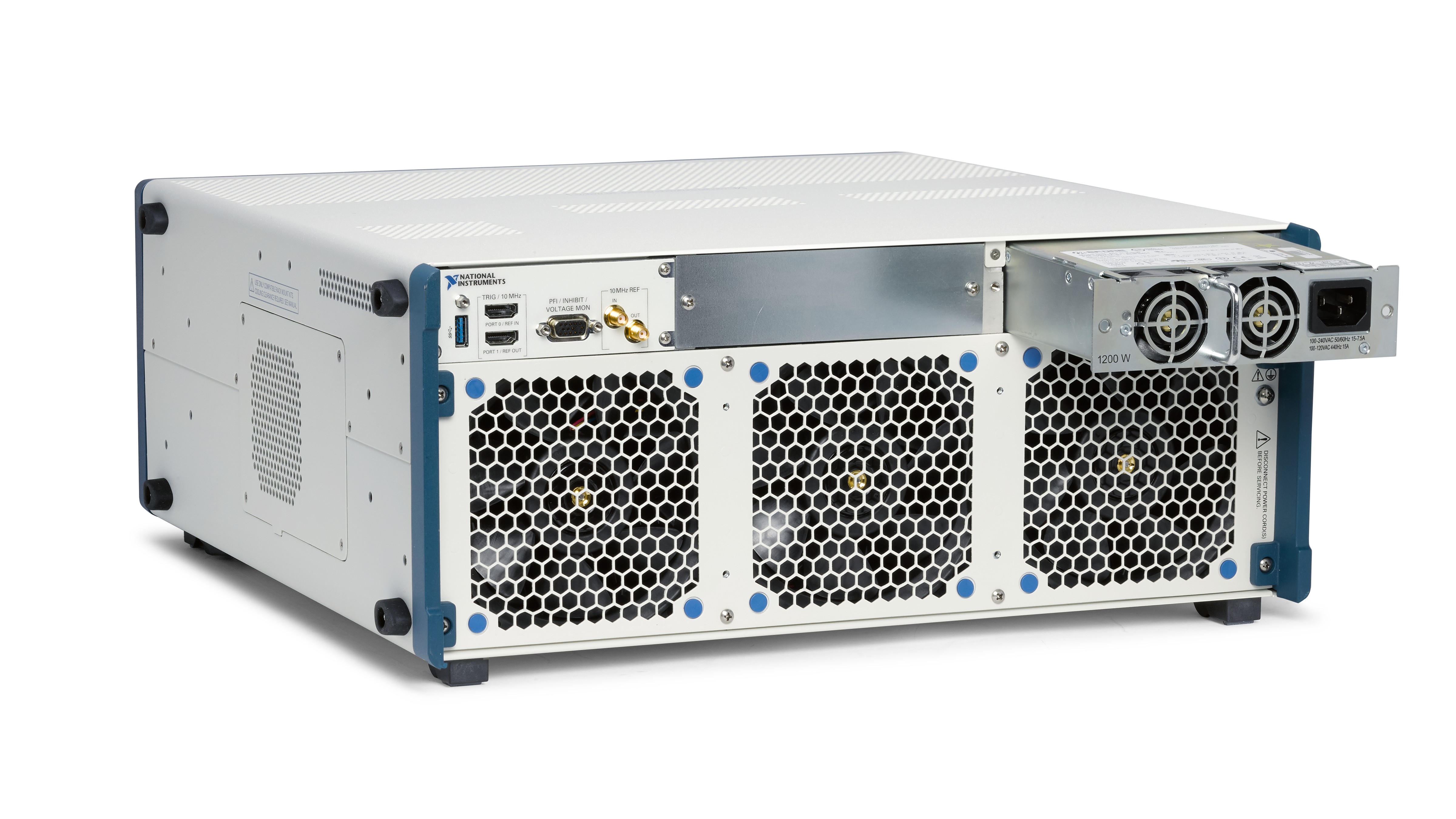 Figure 6. High-Uptime PXI Chassis With Redundant Fans and Power Supplies
The PXI platform provides numerous benefits for developing high-uptime, critical applications. For example, you can build your system using a chassis that has redundant, hot-swappable fans and power supplies. If a component malfunctions, the system continues to run and allows you to replace the component without powering down the system and aborting your experiment. Additionally, you can remotely monitor the health of your system for fan speed, temperature, power consumption, and other key parameters that may indicate an imminent failure.
See how PXI can improve your system reliability, availability, serviceability, and manageability
Access to the Latest Commercial Processors
Parallel test systems cannot be bottlenecked by a lack of processing capability or communication latency. One advantage of building parallel WLR systems with PXI is the ability to use controllers with the latest multicore Intel processors. Additionally, the chassis backplane allows for low-latency communication between the processor and modules as well as module-to-module communication with digital triggers. For parallel WLR systems, this means you can offload the detailed sequence execution to each SMU and reserve the controller for data collection and analysis.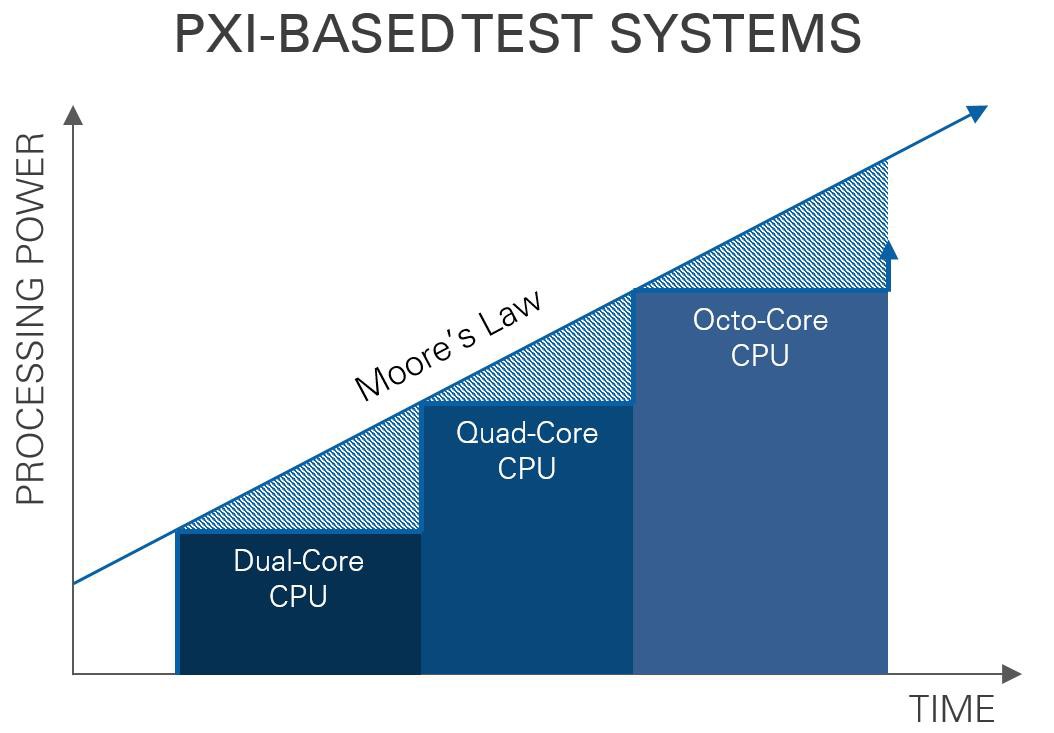 Figure 7. PXI-based test systems provide access to the latest commercial processors