Using the setting described above, observe the measurement times (in seconds) for each of the following measurements. Note that the number of averages used in Table 2 was chosen based on values that are often used in design validation applications. In a subsequent section in this article, you will learn more details on the relationship between the number of averages and measurement repeatability.
Typical Measurement Times for Various Measurements
All times in seconds
# of Avgs
Instrument A
Instrument B
NI PXI-5663 w/NI PXIe-8130
NI PXIe-5663 w/NI PXIe-8106
NI PXI-5663 w/NI 8353
CCDF 
1M
0.505
0.510
0.488
0.330
0.384
EVM time
20
3.142
3.130
0.822
0.577
0.519
ACLR time
20
3.070
3.100
0.200
0.174
0.168
OBW time
20
4.554
4.540
0.217
0.188
0.167
Total time
 
11.270
11.280
1.727
1.269
1.070
Speedup versus Instrument A
 
1x
1x
6.56x
Faster
8.88x
Faster
10.53x
Faster
Table 2. WCDMA measurement times for traditional and PXI instruments.
As Table 2 illustrates, the PXIe-5663 RF vector signal analyzer with either the embedded or rackmount controller delivers superior measurement speed over traditional instrumentation. In addition, observe the effect of processor speed on overall measurement time. With the controllers shown, the NI PXIe-8130 embedded controller uses an AMD Turon X2 2.3 GHz CPU and the NI PXIe-8106 uses a 2.16 GHz Intel Core 2 Duo CPU. A quad-core processor, the NI 8353 1U rackmount controller, uses dual 2.4 GHz Core 2 Duo CPUs. Because CPU performance directly determines measurement speed, the quad-core controller is able to deliver even faster measurement times than the fastest dual-core embedded controllers. See Figure 5 for a chart illustration of the overall measurement time reduction as percentage of traditional instrument time.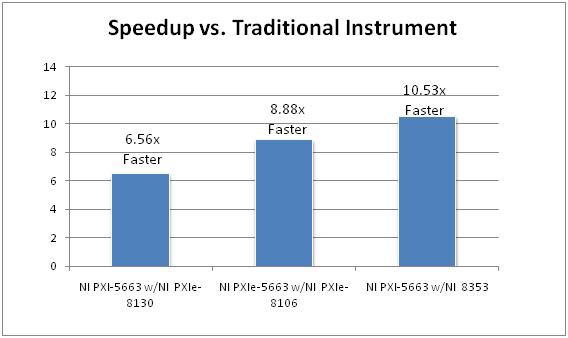 Figure 5. NI 8353 1U controller reduces test time by 83 percent over traditional instruments.
For most WCDMA PHY layer measurements, processing time has the biggest influence on overall measurement time. For these measurements, overall time is often proportional to the number of averages used. One exception is measurements that require particularly long acquisition sizes such as CCDF. In this case, the processor has a smaller influence on overall measurement time. Observe in Figure 6 that for CCDF measurements, PXI measurement systems are slightly faster than traditional instrumentation.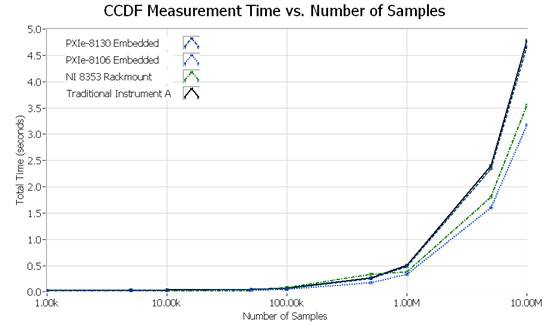 Figure 6. Number of averages has little affect on CCDF measurement time.
To determine the exact performance improvements that can be observed with PXI instrumentation, these measurements should be performed over several trials. All data shown below is the mean of 10 trials for each configuration. In Figure 6, CCDF measurement time can be reduced by 33 percent when using a PXI-based measurement system instead of traditional instrumentation. Here, you can observe that the NI 8353 quad-core rackmount controller yields the fastest measurement time.
For processor-intensive PHY layer measurements, the choice of processor greatly affects the overall measurement time. In Figures 7 through 9, observe the relationship between measurement time and number of averages for both traditional and PXI instrumentation.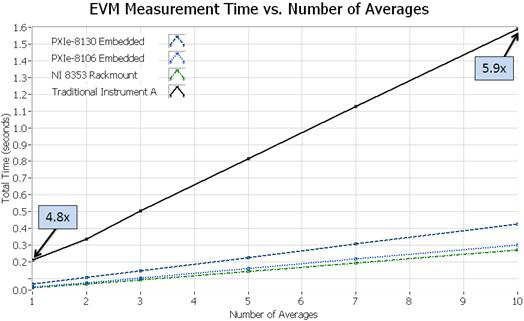 Figure 7. PXI instruments yield biggest improvements in processor intensive measurements.
For measurements such as EVM, which are processor-intensive, the choice of controller can significantly affect measurement time. For example, while an EVM measurement with five averages might take 342 milliseconds with the NI PXIe-8130 embedded dual-core controller, it can be reduced by 33 percent to 228 milliseconds with NI 8353 quad-core controller. A similar result is observed with the adjacent channel leakage ratio (ACLR) measurement, shown in Figure 8.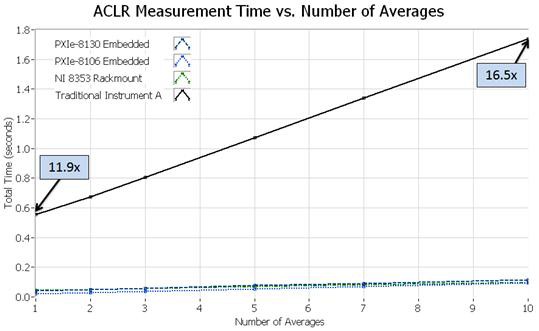 Figure 8. Measurement time versus number of averages for ACLR
The measurement time for ACLR can be more than 16 times faster when using PXI RF measurement systems.   Note that the typical test time for a single ACLR measurement (not counting configure time) was less than 8 ms, a time that is significantly faster than even time-domain ACLR measurement implementations.  A final measurement result, occupied bandwidth, is shown in Figure 9.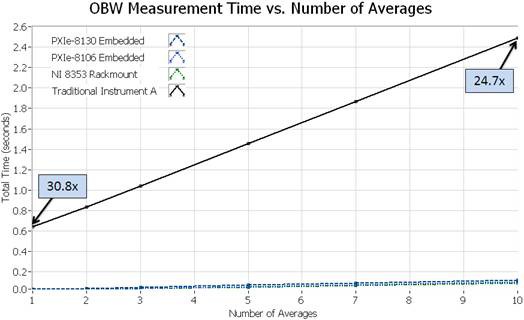 Figure 9. Occupied bandwidth measurements can be performed up to 30X faster with PXI instruments.
In Figure 9, you can see that for some measurements, PXI RF instrumentation yields the same results up to 30x faster than traditional instruments. In addition, the absolute measurement time improvement is more pronounced in situations where significant averaging is required.