The PXIe-5668 is a PXI fast Fourier transform (FFT)-based signal analyzer suitable for both high-end spectrum analysis and vector signal analysis. The combination of low phase noise, low noise floor, and high second- and third-order intercepts provides excellent dynamic range for applications ranging from adjacent channel leakage ratio (ACLR) measurements to spurs and harmonics measurements. Table 1 illustrates the typical performance of the PXIe-5668 at center frequencies of 1 GHz and 20 GHz.
 
1 GHz
20 GHz

Noise Floor (RMS) Without PreAmp

Noise Floor (RMS) PreAmp

-155 dBM/Hz

-166 dBm/Hz

-152 dBm/Hz

-

Third Order Intercept (TOI)

+24 dBm
+25 dBm
Second Harmonic Intercept (SHI)
+75 dBm
N/A
Image Rejection
-102 dBc
-83 dBc
Phase Noise at 10 kHz Offset
-129 dBc/Hz
-116 dBc/Hz
Instantaneous Bandwidth
320 MHz
765 MHz

Dynamic Range [2/3*(TOI-DANL)]

119 dB
118 dB
Table 1. Typical PXIe-5668 Performance
The PXIe-5668 achieves extremely wide instantaneous bandwidth using its 2 GS/s digitizer. As Table 1 shows, the instrument features 320 MHz of instantaneous bandwidth below center frequencies of 3.6 GHz and up to 765 MHz of instantaneous bandwidth at center frequencies from 3.6 GHz to 26.5 GHz
Dynamic Range
The excellent dynamic range performance of the PXIe-5668 gives it the ability to accurately perform measurements ranging from intermodulation distortion (IMD) to adjacent channel power (ACP) to error vector magnitude (EVM). In Figures 2 and 3, the instrument's dynamic range chart illustrates both noise and linearity as a function of mixer level.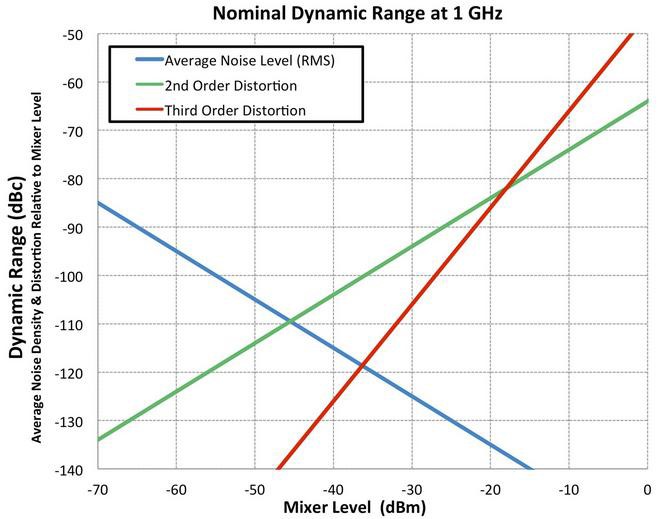 Figure 2. PXIe-5668 Dynamic Range chart at 1 GHz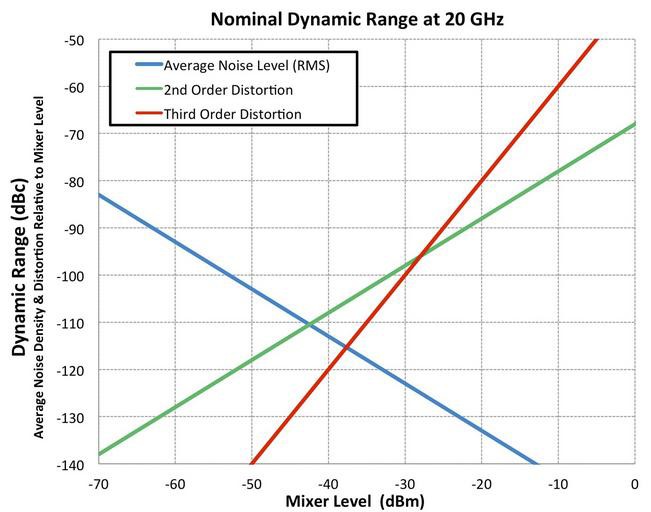 Figure 3. PXIe-5668 Dynamic Range Chart at 20 GHz
In Figure 2, note that the optimal mixer level for most measurements is approximately -36 dBm, where the instrument delivers approximately 117 dB of spurious free dynamic range (SFDR) in a 1 Hz bandwidth. At 20 GHz (Figure 3), the PXIe-5668 achieves similar performance with an optimal mixer level of -37 dBm. At this mixer level, the instrument achieves 115 dB of SFDR in 1 Hz of bandwidth.

A combination of excellent linearity and noise floor is critical when measuring IMD and ACP. In fact, the specification that best represents the ability of an instrument to perform these measurements is third-order intercept (TOI). The PXIe-5668 has a TOI specification of better than +23 dBm at 1 GHz with 0 dB of attenuation. As Figure 4 illustrates, the instrument delivers nominal TOI performance of +25 dBm at 1 GHz,2 dB better than specification.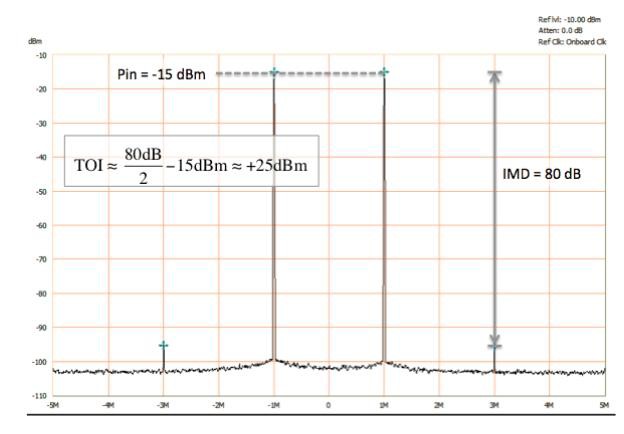 Figure 4. PXIe-5668 Intermodulation Distortion Measurements
Although the TOI specification of an RF signal analyzer is defined using 0 dB of attenuation by convention, an RF signal
analyzer can measure TOI much higher than its specification. In practice, you can optimize measurement system linearity by switching up to 75 dB of internal attenuation on the PXIe-5668.

In addition to IMD measurements, the high dynamic range of the PXIe-5668 makes it ideal for spectrum measurements such as ACP and ACLR. Figure 5 illustrates an ACLR measurement of a WCDMA signal and shows an inherent ACLR floor of approximately 85 dB.
Figure 5. PXIe-5668 WCDMA ACLR Perofrmance at 468 MHz
In addition to making UMTS ACLR measurements, you can also use NI wireless standards software toolkits in conjunction with the PXIe-5668 to test devices using technologies including GSM/EDGE, UMTS/HSPA+, LTE/LTE Advanced, Bluetooth, and 802.11a/b/g/n/p/ac.