NI offers an array of NI DAQ cable options to meet the needs of your application. From basic unshielded ribbon cables up to cables, such as SHC-68-68-EPM, featuring specifically designed shielding and twisted pairs to deliver the optimal performance. This section explains two important features that greatly affect signal quality, shielding and twisted pairs, and why you should care about them.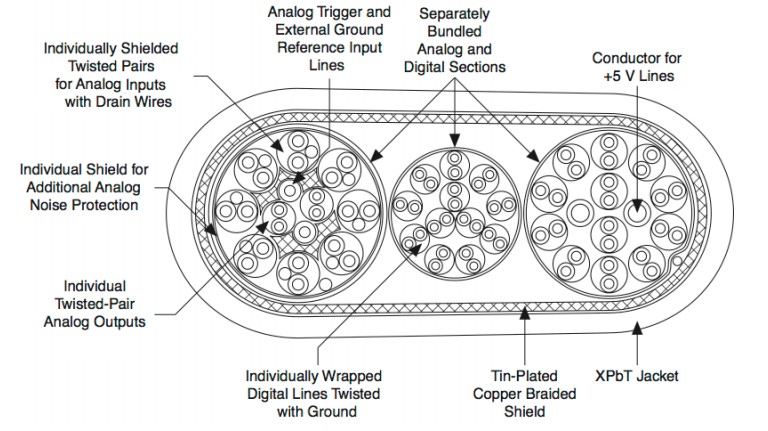 Figure 1: Example cross-section of cable with shielding and twisted pairs.
Shielding
Shielded cable assemblies are designed and manufactured to provide maximum performance and noise immunity. This thin layer of metallic shielding reduces electromagnetic interference from other signals on the cable, and also from external noise sources. To achieve this, the entire cable, and sometimes groupings of conductors, are enclosed in shielding

NI also sells unshielded ribbon cables for low-cost applications or for environments and applications where noise and crosstalk are not a concern. 
Twisted Pairs
Some twisted pairs are optimized for differential analog input signals through the use of positive (+) and negative (-) signal pairs. Noise or interference will appear on both lines, and thus the common-mode signal can be canceled by the differential ADC. Other pairs may be twisted with a ground wire or drain wire. By adding twisted pairs electromagnetic interference, noise, and crosstalk can be reduced. 
Shielding with Twisted Pairs
Many NI shielded cable assemblies also feature twisted pairs for improved noise performance. Different shielded cables are recommended for different devices and applications, based on signal pairings and groupings, to give the best performance.