The test industry is continuously evolving to take advantage of the latest developments in commercial off-the-shelf technology, such as multicore processors and FPGAs, to help you achieve shorter test times and meet the performance requirements of the latest applications. Pairing PXI with LabVIEW improves test systems performance by programming multicore processors and other parallel hardware such as FPGAs with no additional programming effort. LabVIEW helps you visualize and implement parallel operations because it naturally represents the most popular parallel programming patterns and makes it simple to automatically scale test applications to CPUs with multiple cores.
Figure 4: With LabVIEW, you can take advantage of this powerful technology using a platform that evolves quickly to adopt the latest commercial off-the-shelf technology.
With LabVIEW and NI PXI embedded controllers, based on the latest multicore processors, test applications can distribute their processing loads across the available CPU cores instead of having a dedicated tester for every device under test (DUT). Using LabVIEW to allocate hardware resources and measurement routines across multiple cores helps you to run multiple tests in parallel, therefore improving productivity and throughput.
In addition to multicore CPUs, LabVIEW also delivers FPGA capability to test systems. FPGAs present a powerful solution for applications that require the ultimate in flexibility, reliability, and customization. Although FPGAs have unique characteristics, advantages, and trade-offs, LabVIEW empowers you to directly incorporate custom signal processing and control algorithms into FPGAs on measurement hardware.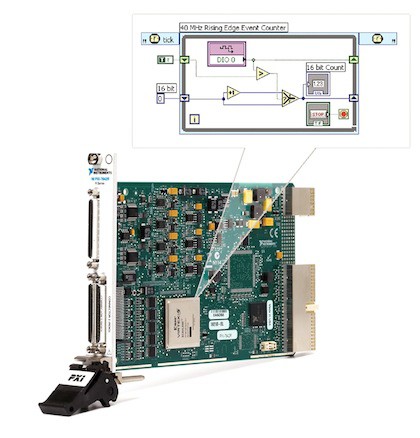 Figure 5: With the NI LabVIEW FPGA Module, you can use familiar LabVIEW code to customize your PXI instrumentation.
LabVIEW is well suited for FPGA programming because it clearly represents parallelism and data flow, so engineers who are both experienced and inexperienced in traditional FPGA design can productively apply the power of reconfigurable hardware. With open, customizable I/O, FPGAs provide the flexibility to meet the exact requirements of a test system.