NI DataFinder Server Edition expands on the concept and technology of DIAdem DataFinder and includes several features and capabilities that make it the ideal data management tool for large groups in which multiple engineers need to access large amounts of data possibly stored in multiple locations.
Decreased Network Traffic
If test engineers wanted to search data across multiple test stations without using NI DataFinder Server Edition, each client machine would require the establishment of an individual network connection with that test station. Each client machine's DIAdem DataFinder would have to index the files of each of the test stations with which it communicates, consistently crawling the network to maintain up-to-date information about the data files on all test stations. This dramatically increases the strain on network resources because the actual indexing takes place over the network. Over time, this increase in used bandwidth may become unfeasible – especially in scenarios when network bandwidth needs to be conserved.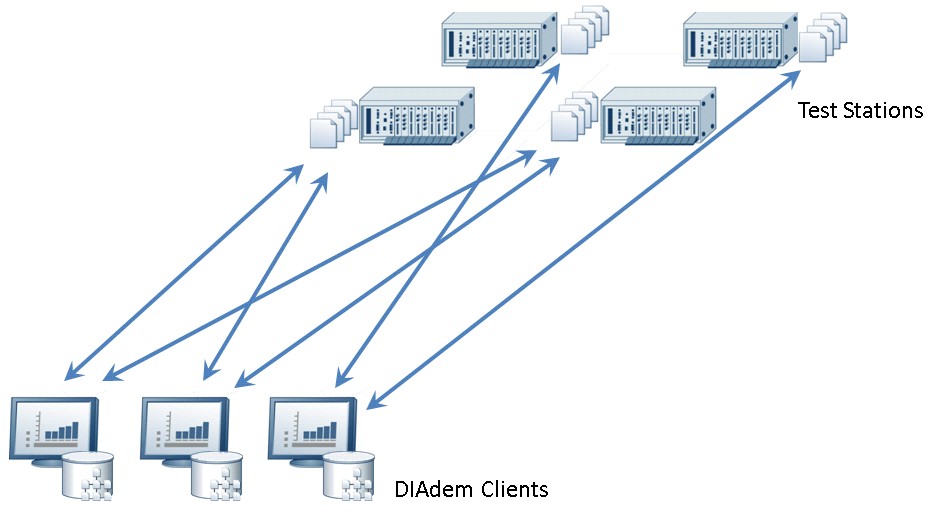 Figure 4. When using only the local DIAdem DataFinder, each client machine's index must connect to each test station individually.
NI DataFinder Server Edition alleviates this issue and leads to potentially faster indexing because it installs and functions on a common server machine. This server machine houses the single NI DataFinder Server Edition index, which crawls the specified search areas of all configured test stations. The server machine then functions as a single location on which the common index is housed. Client machines no longer need to interface with each test station individually because they can communicate with the intermediate server machine. When you store data files and NI DataFinder Server Edition on an intermediate server machine, you preserve network resources because the only information traveling over the network are the actual client queries of the index. 
Figure 5. NI DataFinder Server Edition centralizes the metadata from multiple test stations so you can easily access and mine it with multiple clients simultaneously.
Multiple Concurrent Connections
For large-scale data management, multiple engineers may need to concurrently retrieve information about existing data files. Because NI DataFinder Server Edition is intended to be installed on a high-bandwidth machine running a Windows server operating system, it can support up to 25 concurrent client connections to the central index, a dramatic increase over DIAdem DataFinder and an important feature in scenarios where multiple people may need access to NI DataFinder Server Edition at one time. This allows engineers to concurrently gain access to data files – without worrying about other engineers engaging and reserving resources – and more immediately retrieve data.
Minimal Client Setup
To promote consistency and ensure that expandability requires no in-depth technical knowledge for client machine configuration, NI DataFinder Server Edition gives you the ability to export client configurations from the server. With a few clicks of the mouse, you can generate all of the settings necessary to configure client machines to seamlessly interface with the index created by NI DataFinder Server Edition into one *.urf file. Once this *.urf is distributed to client machines, installation of this configuration is as easy as double-clicking the file from its location on disk, which automatically takes care of all client machine configuration and helps you open access to the NI DataFinder Server Edition index. And because NI DataFinder Server Edition gives you the ability to export DataPlugins along with the client configuration, you can be assured that query results from one client machine are identical to those of another client machine without having to individually export (and later manage the import) of each registered DataPlugin on the server.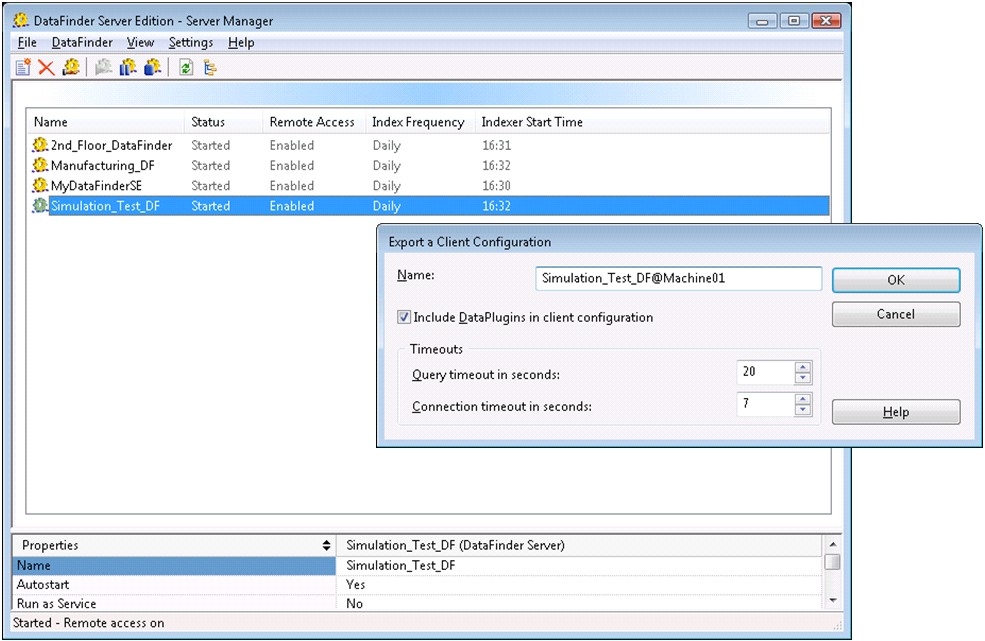 Figure 6. NI DataFinder Server Edition gives you the ability to export configurations, which can include DataPlugins, for easy client machine setup.
Consistency
In situations where multiple client machines are attempting to access data stored across many test stations on a network, NI DataFinder Server Edition ensures consistency in search areas, search results, and DataPlugins. Without NI DataFinder Server Edition, you must individually configure each client DIAdem DataFinder to index search areas that consist of multiple directories on each of the network's test stations. As test systems grow in complexity, and you remove or add multiple client machines or test stations, you must reconfigure each client machine to account for the search areas present across the entire system at any given time. If you do not perform regular maintenance, search areas configured among client machines may become inaccurate or incomplete. Because NI DataFinder Server Edition resides on one intermediate server machine with each client machine configured to communicate directly with it, you need to perform maintenance only on the common NI DataFinder Server Edition instead of each client.
The implementation of NI DataFinder Server Edition yields one common DataFinder configuration (and therefore a common metadata index and search areas), so consistency among search results is guaranteed. Otherwise, inconsistencies between search areas and DataPlugins defined on client machines may yield inconsistencies in search results between the different machines. Different test engineers using conflicting or incomplete search results could cause communication headaches that result in costly product development delays.
User Management and Security
It is common to have dozens or even hundreds of test engineers interfacing with test systems and the data files that they generate. That being said, not all engineers involved in a project should always have access to all data files generated by the test stations. For reasons of privacy, security, or intellectual property, situations arise when you need to restrict the access of certain users to sensitive data files and folders.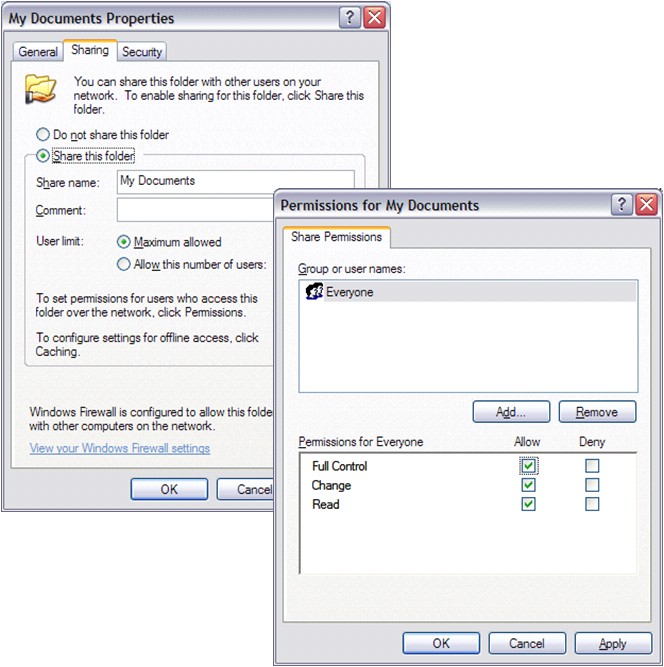 Figure 7. By capitalizing on the already-configured Windows permission settings, NI DataFinder Server Edition requires no additional work to restrict access to sensitive data files.
NI DataFinder Server Edition directly interfaces with user management policies already in place as part of the Windows operating system. When you enable security via a simple configuration checkbox, NI DataFinder Server Edition begins restricting access to files and folders based on the current permission settings. Without requiring any additional verification (users are authenticated only once by the operating system when they log in to the client machine), read, write, and even query access to the data files and folders exposed by the index mimics the user management setup of the operating system. With NI DataFinder Server Edition, securing sensitive data according to policies already in place is as straightforward as using a simple checkbox to enable security.
Archiving
As technology continues to evolve and improve, factors such as multicore processors, increased memory, and faster sampling rates – along with the fact that test systems are growing more complex – are resulting in the collection of ever-increasing amounts of data. Though disk storage is relatively cost-effective, situations where you are storing (and therefore backing up) large amounts of data require archiving systems that transfer data to inexpensive, high-capacity storage media such as magnetic tapes.
Based on configured rules, background system processes automatically transfer files to the archive. When you transfer a file, it is replaced on disk with an empty "stub" file by the same name and attributes that denote whether the original file is stored in the archive. When you access files later, they are automatically restored from the archive to their original locations on disk.
In close cooperation with the company SER, National Instruments has designed NI DataFinder Server Edition to integrate smoothly into the SER archiving system. Because NI DataFinder Server Edition can recognize archived files and save the archiving flag together with descriptive TDM and TDM Streaming file data in the index, you can search and mine archived data along with data on disk.