Chip-Level Component Validation Methodologies
In the development phase, you need to follow several verification and validation procedures to ensure that the FMCW lidar fulfills its promises. It's easiest to break the lidar test requirements into chip-, module-, and system-level test.
As with the prototyping system, you'll want to test the electrical and optical domains separately at first. You need to validate chips and application-specific integrated circuits for each of the components. Here's a list of chip-level component validation methodologies:
Electrical Domain
Transmit and receive (TIA, CDR, IC driver)
2-or 4-port S-parameters with a VNA
>1 GS/s AWG for driving the components electrically
>3 GS/s scope for analyzing outputs
Power meters
BERT and sampling scope for digital components and building eye diagrams
TDR for faster and lower-cost S-parameters
Power supplies
Optical Domain
Transmit (laser, modulator, scanner)
O2E and vector signal analyzer for relative intensity noise
OSA for side-mode suppression ratio
Optical scope, spectrometer, and laser source for chirp linearity (there are other techniques for this)
Swept laser power source and measurement unit
Variable optical attenuators and switches for signal routing and measurement
Receive (photodetector)
Coherent optical laser source
E2O and AWG or vector signal generator
Optical mixers
One major challenge of testing optical chips is aligning the optics to measurement equipment. Several companies specialize in this capability, including PI-USA, with their optical alignment technology.

Figure 4. PI USA Parallel Optical Alignment (Image Courtesy of PI USA)
Module-Level FMCW Lidar Testing
When you bring the chips together into a module, you can aggregate several component-level tests. While all of our previously discussed tests are valid for module-level testing, they're not broken down into individual-component key performance indicators (KPIs); rather, they contain the KPIs for the entire module.
If you're moving device- and module-level testing from bench to production, it's best to reuse the validation hardware and test software. Many of the test processes we discussed are used in a production environment—either at the wafer level or the production-module level at an off-shore assembly and test house or contract manufacturer. And because optimizing unit test cost translates to minimizing tester cost, test time, and floor space, you'll once again benefit from partnering with a company such as NI that can repackage bench test equipment into a production tester and utilize PXI to optimize test time.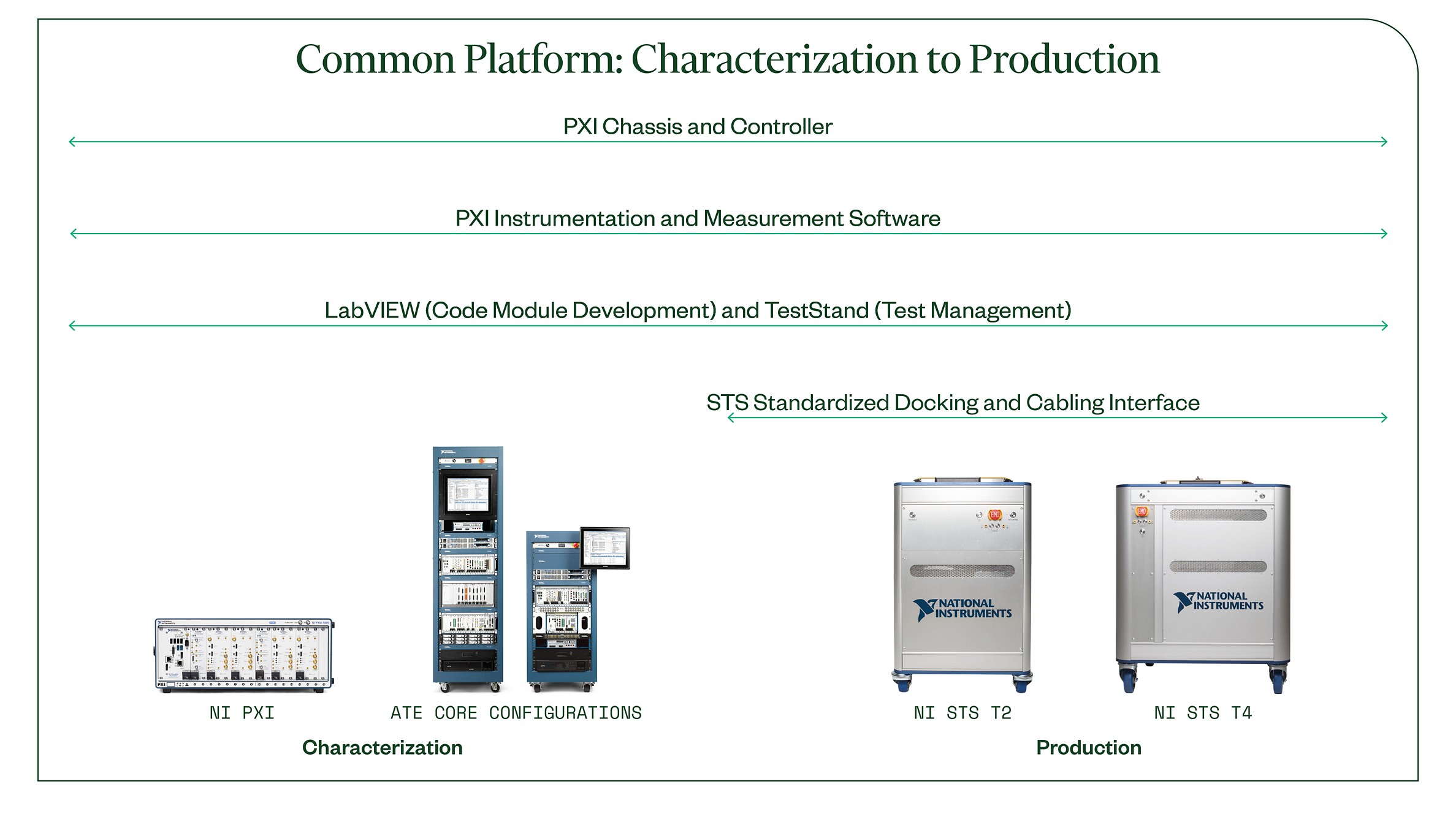 Figure 5. Common Platform from Characterization to Production 
System-Level FMCW Lidar Testing
At this point, all lidar hardware and software come together to receive system-level testing. The ideal system-level testing would place a complete FMCW lidar into a small chamber and optically simulate a real-world long-range environment that tricks the lidar into building a point cloud emulating that real-world environment. As of this writing, there is no low-cost, commercially available FMCW full point-cloud-emulation methodology.
However, we optically can simulate objects and targets, which is extremely beneficial for validating optics and algorithms and performing calibration, and during production test. NI Partners such as Konrad Technologies, Dvin Technologies, and Averna offer lidar object emulation and environmental simulation solutions.
We also can digitally inject signals behind the optics to make the lidar system think it's seeing a complete point cloud.
Because there is no ideal system-level validation, most engineers rely on field testing. They place known objects and their characteristics either indoors or outdoors for the lidar system to image. Then, they validate the lidar performance against ground truth and pass/fail the system. While many companies currently use this for lidar system end-of-line production test, it's difficult to scale.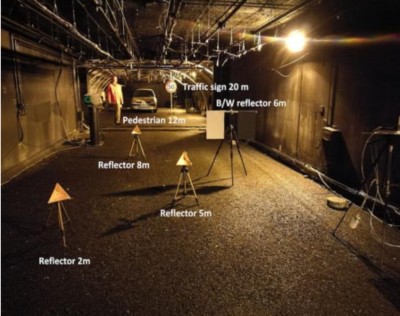 Figure 6. Lidar Field Testing Range1
Conclusion
Lidar technology is constantly evolving. There's so much work left to be done to make self-driving cars a reality, and FMCW lidar stands to be a major contributor. But based on the challenges we've seen here, it's clear that companies with differing domain expertise need to collaborate to make lidar a commercially viable reality. Let's work together to connect those challenges to solutions that deliver results. Our NI ADAS/Autonomy Team is ready to meet you, so contact us and let's get started.