You can use Citadel to perform the following archiving tasks:
Copy trace data from one location to another
Archive trace data within a database to another local database or to a remote database
To increase efficiency when archiving periodically, Citadel only archives data that it does not detect in the current archive for a particular trace. You can archive data manually or programmatically.
Manual Archiving Data
You can manually archive the data in Citadel by using the Historical Data Viewer in Measurement & Automation Explorer (MAX). Manually archiving data allows you to select between a partial or complete back-up of the Citadel historical database while the database is still actively logging data. Learn about how this tool can also be used to merge Citadel databases.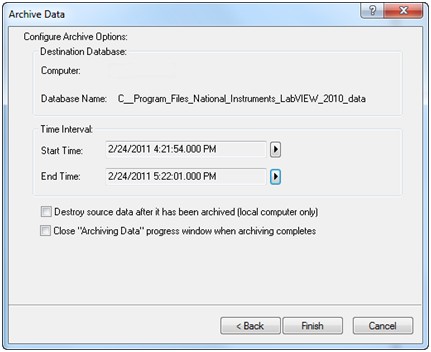 Figure 1: Citadel's configuration-based archiving tool provides the flexibility to select a partial archive.
You also can manually archive data by copying or moving the database files from one location to another. Refer to the LabVIEW Help for information about copying and moving database files.
Programmatic Archiving Data
You can archive data programmatically by using the Database Management VIs in the DSC Module. These VIs enable you to create applications that access Citadel to create, archive, and delete databases. These VIs also enable you to develop a redundancy system that can copy databases locally, remotely, or to hard copy media.

Figure 2: The Archive Traces.vi included in LabVIEW DSC allows for programmatic full or partial archiving of a Citadel database to local or remote location.
You also can use the Database Management VIs to programmatically archive the alarm and event data stored in the Microsoft SQL Server Express database, which installs with the DSC Module.