For nearly 20 years, the popularity of LabVIEW for beginner and experienced programmers in so many different engineering applications and industries can be attributed to the software's intuitive graphical programming language used for automating measurement and control systems. The LabVIEW graphical dataflow language and block diagram approach naturally represent the flow of your data and intuitively map user interface controls to your data, so you can easily view and modify your data or control inputs.

Whether you are working with Microsoft Word and NI TestStand or Telelogic DOORS and LabVIEW, once you have configured a project in NI Requirements Gateway to define coverage relationships, all of the traceability information and analysis views we saw, in the Tour of NI Requirements Gateway, are available for your project. NI Requirements Gateway looks in the documentation field of a VI, in the Controls and Indicators of the VI, and even optionally in the documentation of all block diagram elements. In other words, you can specify that a VI, its individual controls and indicators, or even a while loop or label cover a specified requirement. Remember, to do this involves putting a reference to the requirement ID in the field where NI Requirements Gateway is looking. An example should make this clear.

There is a classic LabVIEW example, the Tank Simulation.vi, that displays a history of inflow, level, and temperature in a simulated tank control application. We have taken this example and repackaged it with a specification document in an NI Requirements Gateway example.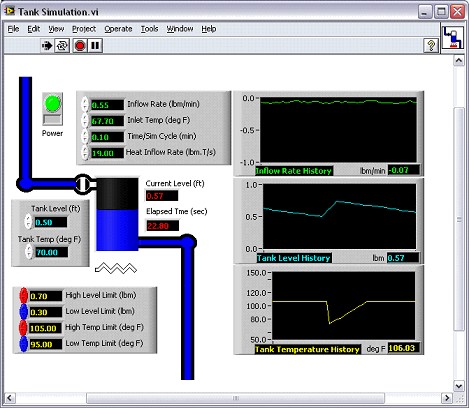 Figure 11. Tank Simulation.vi shows information about a simulated tank control application

Some of the controls, indicators, and subVIs of the Tank Simulation.vi include references to requirements in the specification document. For example, the Elapsed Time indicator (right next to the tank display) covers the REQ_DisplayTotalTime requirement for the graphical user interface (GUI) of the application.


Figure 12. Application requirements can include specifications for VI Controls and Indicators

This coverage is specified by adding a comment to the Documentation field of the control's properties as seen in Figure 13. The syntax used is the default for interfacing NI Requirements Gateway and LabVIEW. It is possible to copy a reference from NI Requirements Gateway and paste it into the Documentation field. Doing this, the software makes sure the correct syntax is used.


Figure 13. Coverage is specified by adding documentation to a VI, Control, or Indicator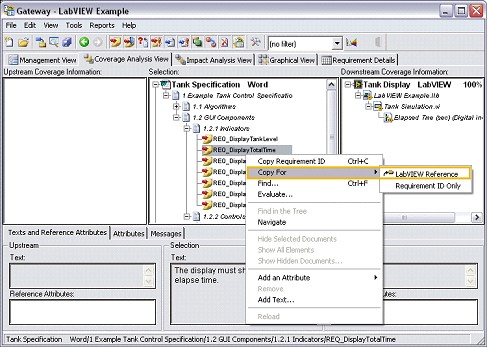 Figure 14. Copy requirement references to ensure correct syntax and accurate coverage information

When configuring your project in NI Requirements Gateway, you can include a Directory, LabVIEW VI, or LLB of LabVIEW VIs. In this example, the covering "document" is the LLB of VIs used with the Tank Simulation example. This is shown in Figure 15.


Figure 15. View the VIs, Controls, Indicators, and traceability information stored in an LLB

In Figure 15, you can see the Elapsed Time indicator is providing coverage for the expected requirement. You can also see that all of the indicator's documentation has been captured by NI Requirements Gateway.

NI Requirements Gateway supports LabVIEW 7.0 or later. You can learn more about requirements management, LabVIEW, and using NI Requirements Gateway in the Managing Software Engineering in LabVIEW training course.
See Also:


Pricing and Ordering Information for NI Requirements Gateway
Go to LabVIEW Home Page