There are several options when choosing when an Analysis Script is triggered in the Analysis Server.

Configure Logic for Intelligent Analysis

The first step is to configure the logic the Analysis Server will use to decide which script is run on which files it detects. This logic uses the search technology of the DataFinder Server to detect when new files arrive or if files are edited and then can search for files based on metadata located at the file, group, or channel level. Analysis Server will only run the selected scripts when data files meet the search criteria. Each Analysis Script defines which queries are run to enable Script A to run only on files detected from Tester A and Script B to run only on files detected from Tester B for example.
Figure 2: Configuring the query for an analysis script. 
Manual, Triggered, and Scheduled Tasks

There are three ways scripts can be executed in the Analysis Server. Scripts can be triggered to execute as soon as new files are detected for immediate analysis and report generation, at scheduled times to avoid peak server load times, or manually with a click of a button. The Analysis Server Base Edition can only execute scripts when new files are detected. The Analysis Server Advanced Edition contains all three options for executing scripts.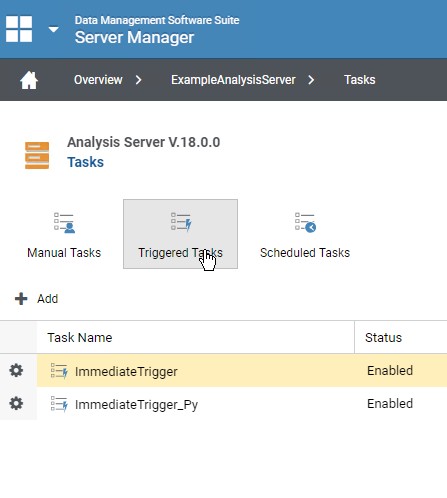 Figure 3: Analysis Scripts can be configured to trigger in three different ways.