Viewpoint Systems creates embedded condition monitoring solutions that can detect component degradation and misalignment issues, track historical usage, and help optimize machine performance – ultimately improving system uptimes and reducing repair costs.  Employing a wide range of techniques – such as vibration analysis, displacement measurements, temperature variations, acoustic emissions, and energy usage – that are well-suited for monitoring and optimizing rotating machinery.
Business needs:
Embedded condition monitoring solutions that stay with your assets for automated, continuous measurements, remote data management, dynamic strain gauge measurements

ELM Energy and our network of partners provide unique solutions in Demand Response, Substation Automation, and Project Financing. We work with clients to provide an engineered solution that meets the customers need and the regulatory requirements of state and federal agencies. ELM will insure and indemnify solutions meeting our specifications and will oversee projects from the development phase through continuous monitoring of system parameters during operation.
Business needs:
Demand response, substation automation, project management and financing, biodiesel in stationary sources

Nexjen's ICM2 platform provides our clients with the best solutions to prevent product and equipment failure. Nexjen has deployed a broad range of condition monitoring systems including:
Portable, high-speed systems for field service applications.
Plant-Wide Systems consisting of 100's of networked monitoring nodes.
Enterprise-level Software for data analysis of all monitored equipment across a plant, or plants.
Business needs:
Design and integration services for plant-wide asset monitoring, industrial equipment condition monitoring for predictive maintenance, closed-loop life-cycle testing of industrial machines and components, industrial test fixtures, NEMA/UL control and monitoring panels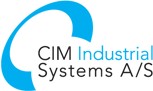 CIM delivers monitoring and control for your assets and has been involved in large-scale M2M solutions since 2000.  Specializing in computer and electronic engineering for production test, green engineering, medical and vision systems.
Business needs:
Machine to Machine (M2M), alarm and data logging, monitoring and control applications, integration with existing devices