Multisim's database include a variety of models for MOSFET and IGBT switches from leading semiconductor manufacturers such as International Rectifier and Texas Instruments. The models are provided by the manufacturer and validated by the Multisim R&D team. Strong relationships are forged between these companies and National Instruments, enhanced by constant communication and trust. These relationships act to continuously improve on Multisim's database of models, bettering the quality of the product as a whole.
Examples of these switches are under the transistors group in Multisim's database.
In addition, Multisim includes generic models for MOSFET switches and basic IGBTs. These components model transistors for system-level simulations in case manufacturer models are not available. Some transistors include a body diode which is based on a simple two-line segment I/V curve.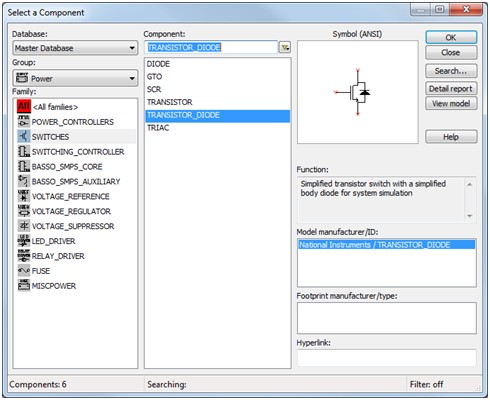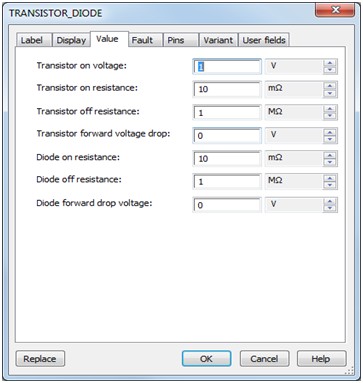 In addition to the MOSFET generic models, Multisim includes models for Silicon Controlled Rectifiers (SCR), and Gate Turn Off (GTO) switches. With these components, you could accurately simulate your AC control or high-power rectification circuit performance.