In addition to performance and reliability, a very important factor to examine is productivity. Productivity can be maximized both at development time as well as in system and application maintenance. Productivity can be achieved by using a full-featured, highly usable, and architecturally stable driver.
National Instruments Instrument Driver Network (IDNet)
An instrument driver is a set of software routines that control a programmable instrument.  Instrument drivers greatly simplify instrument control and reduce test program development time by eliminating the need to learn the programming commands for each instrument.  National Instruments provides drivers for more than 6,500 instruments and 300 different vendors.  These instrument drivers are written for LabVIEW, LabWindow/CVI and/or Microsoft Visual Studio.  Because these drivers have already been created for you and are available as free downloads, your productivity will not be hindered during set-up and you will be able to get started much quicker with your application.
Development Productivity
The National Instruments GPIB driver, NI-488.2, provides countless features that increase development productivity and improve driver usability. Many of these features are unique to NI-488.2 and not available with any of the lower-cost GPIB products available on the market.
Common Driver — NI provides a common GPIB driver that handles NI GPIB controllers for PCI, PCI Express, PXI, PCMCIA, USB, Ethernet, and ISA (PnP). You can easily port an application from one platform to another without having to rewrite software.
Driver Localization — NI-488.2 is localized in Japanese, Korean, simplified Chinese, and traditional Chinese.1 Localization simplifies board installation, driver operation, and programming because the installation instructions and software are in the user's native language.
Technical Support — NI provides complimentary world-class support through extensive online support options. Ensuring that you can get timely and accurate answers to your questions is essential to guaranteeing that your projects run smoothly and on time.
Multiple Interface Capability — NI-488.2 is one of the few drivers on the market that lets you install and use more than one interface on the same system. For example, you can install a PCI-GPIB at GPIB0 and GPIB-USB-B at GPIB1 for controlling multiple instruments, independent of each other, for applications that require more predictable instrument response. Because the driver provides this feature, developing such applications is fairly straightforward. Thanks to this feature, a GPIB controller can be replaced by a GPIB controller of another type without any software changes.
Utilities — NI- 488.2 provides several utilities that greatly improve development productivity.
NI-488.2 Communicator
You can use the NI-488.2 Communicator to verify that you can establish simple communication with your GPIB instrument. This is an interactive utility that allows you to write commands to your instrument and read responses back from your instrument. It provides detailed information about the status of the NI-488.2 calls and you can use it to print sample C source code that performs a simple query to a GPIB instrument.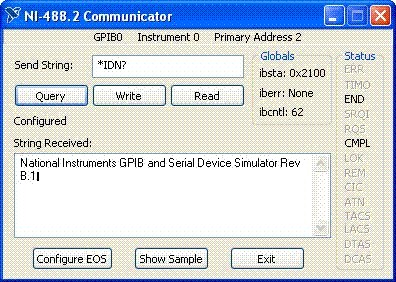 Figure 2: NI-488.2 Communicator Quickly Verifies Hardware Connection
Interactive Control
Interactive Control or ibic is available for more advanced, yet very quick, interactive communication with your GPIB instruments.  It allows you to interactively enter and execute GPIB functions or routines without using a development application or programming language.  By successfully communicating with your GPIB instrument using the Interactive Control utility, you can quickly confirm that your hardware is fully capable of integration with your programming environment.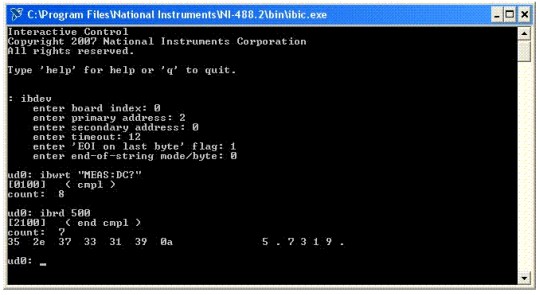 Figure 3: IBIC Allows for More Advanced GPIB Communication

NI I/O Trace
Using NI I/O Trace, the user can "trace" driver calls. This feature is extremely useful for application debugging.  The NI I/O Trace records all device and board level calls with a time stamp. Developers can easily and efficiently detect errors and timing issues in their applications.  This utility further differentiates National Instruments GPIB device functionality and usability above all others.


Figure 4: Example NI-I/O Trace Capture
GPIB Analyzer
With GPIB Analyzer, the you can analyze the physical bus activity by observing all of the GPIB handshake signals, interface management signals, and data signals. This capability is very useful for advanced debugging where NI I/O Trace alone cannot resolve the problems. In addition, you can analyze bus timing issues in much more detail. The GPIB Analyzer software is only available with NI GPIB Analyzer boards (PCI-GPIB+). No other GPIB supplier provides similar functionality.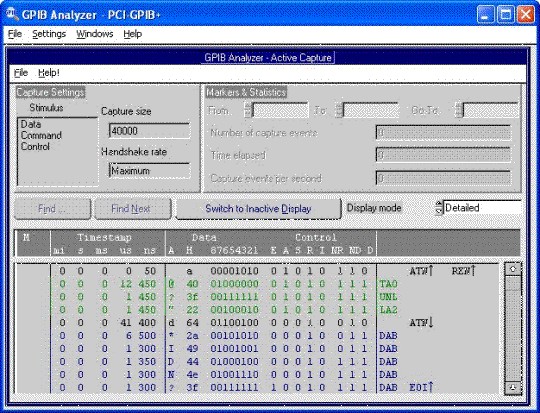 Figure 5: GPIB Analyzer Active Capture Using PCI-GPIB+
Integration with NI Products - NI-488.2 integrates very well with other NI products including LabVIEW, LabWindows/CVI, Measurement Studio for Microsoft Visual Studio, and Measurement & Automation Explorer (MAX). Although some other GPIB vendors provide driver wrappers for the NI-488.2 driver, these drivers are typically incomplete, work with LabVIEW only, and provide none of the configuration and debugging utilities available in MAX.
Architectural Stability
The NI-488.2 driver also provides unparalleled architectural stability, which also contributes to increased productivity. Because the driver and the driver architecture are very stable, there is no need for users to waste time rewriting and debugging applications when they want to upgrade them to a new interface or OS. Following are some of the specific features that contribute to architectural stability:
API Compatibility - National Instruments NI-488.2 API the de facto industry standard for GPIB communication.  The API has improved in performance and efficiency yet unchanged from a user standpoint for more than 20 years. With this stability, applications originally written for an ISA board on DOS or a NuBus board on a Macintosh can run unchanged with a PCI board on Windows XP.
Broad Bus Coverage - NI provides GPIB controllers for the largest variety of buses. In addition to the currently popular buses such as PCI, PCI Express, PXI/CompactPCI, PCMCIA, USB, and Ethernet, NI also provides controllers for ISA, IEEE 1394, SBus (Sun Solaris), PMC, PC/104, and VME among others. Although some of these interfaces require a separate version of the NI-488.2 driver, because the API is the same, you can still port applications from one of the mainstream interfaces to one of these specialty interfaces with little or no effort
OS Transparency - NI provides complete drivers for most interfaces on the most common OSs, such as Windows Vista/XP/2000/NT/Me/9x, Linux, Solaris, and Mac. NI also provides drivers for some interfaces on less common OSs such as HP-UX and Tru64 Digital UNIX. Finally, for interfaces and OSs for which NI does not offer a complete driver, we provide a driver development kit (DDK) so that you can implement the driver on the OS of your choice. Again, because the driver API is always the same, the user can easily port applications between OSs and interfaces.
Availability of Products - Not only does NI provide GPIB controllers for the widest variety of buses, those products continue to be available for many years after the bus is no longer popular. NI still sells interfaces for ISA and SBus among others. This feature guarantees that you do not have to spend time unnecessarily upgrading an application because an older interface is no longer available.