Below is a diagram of how to connect the loop powered transducer to the NI 9983 and NI 9218.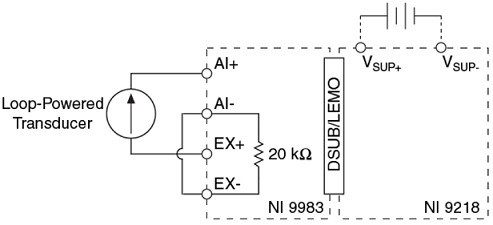 Figure 1. Wiring with a Loop Powered Current Transducer.
Note: An external short must be made between AI- and EX-. Without this short the voltage signal may exceed the common mode with respect to EX- and cause the NI 9218 to read incorrect current signals. For 4 wire transducers the NI 9218 does not need to be shorted between AI- and EX- since there are independent connections for AI+ and AI-.
For additional information on how to wire the external power supply and perform the transducer connection please see Figure 3. in the Design a Current Loop System.