Considering the resource consumption of floating-point operations, in some applications might be useful to mix fixed-point with floating-point operators. That is, if the inputs of our processes are already fixed-point numbers, it becomes natural to perform basic operations in this format. However, when more advanced operations appear in the algorithm it is advisable to switch to a floating-point implementation. This is the case of the implementation of a multiplier-accumulator unit (MAC) on an FPGA which is a basic building block of DSP applications.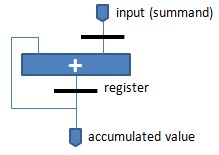 Figure 8. Iterative accumulation algorithms are susceptible to overflow and precision errors due to data types
The multiply-accumulate operation is a common step that computes the product of two numbers and adds the product to an accumulator. When implemented in fixed-point, the FPGA design benefits from the superior speed this data type offers as well as from the minimum amount of hardware resources it demands. However, when increasing the size of the algorithm and the number of iterations that the MAC unit must process, we can run into the problem of overflowing the fixed-point number.  On the other hand, floating point based MAC units lack of this problem due to the intrinsic wide dynamic range of this data type; nevertheless, its implementation can be resource expensive and slower. Thus, there is a tradeoff between data type representation capacity, speed, and space.  Mixing both data types in the same algorithm will result in a reduction of FPGA's resources consumption eliminating this way the chance of having overflowing errors.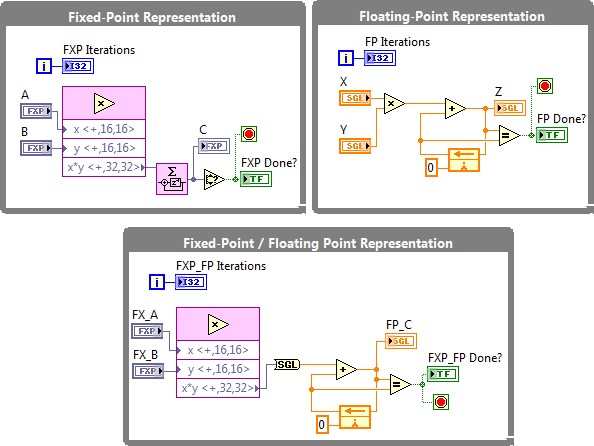 Figure 9. The multiply-accumulate operation can benefit from a mixed fixed-point / floating-point implementation in terms of dynamic range and resource utilization
The block diagram above demonstrates three different ways of implementing a simple multiplier-accumulator algorithm in an FPGA. The algorithm multiplies 2 numbers and iteratively adds them in an accumulator until it reaches a saturation status due to data type limitations. The loop with best performance is the fixed-point implementation, despite the fact it saturates fast over time. The floating-point implementation lacks of this problem dramatically outrunning fixed-point due to its high dynamic range precision; still, this implementation represents a high cost in resource consumption. Mixing both data types can lead to more balanced FPGA designs meeting specific performance requirements. While floating-point algorithms can be executed directly on FPGA, mixed implementations offer increased flexibility and superior performance in key calculations within an algorithm.
Figure 10.  Mixing fixed-point and floating-point data types reduces hardware resource consumption improving performance for advanced algorithms