Converter technology continues to evolve every year. Today's analog-to-digital converters (ADCs) and digital-to-analog converters (DACs) from major semiconductor companies sample at rates orders of magnitude faster than that of their predecessors five years ago at comparable resolutions. The increased resolution of these high-speed ADCs provides radars with higher dynamic range and wide instantaneous bandwidth. Dynamic range is a critical factor for maximum operating range; for example, it enables fifth-generation fighters such as the F-35 to identify targets much farther out. More instantaneous bandwidth provides several advantages, including increased spatial resolution through pulse compression and the ability to implement advanced techniques such as low probability of intercept (LPI) radar. Another trend enabled by wider bandwidth is sensor fusion, during which you can allocate a single signal chain to multiple functions. For example, you can use a wideband sensor as both a communications system and a radar simultaneously by splitting multiple waveform types across multiple frequency bands.
Additionally, many semiconductor companies are releasing ADCs and DACs called "direct RF sampling converters," such as the TI ADC12DJ3200  , which acquires data at rates up to 6.4 GS/s. With 12-bit resolution at these sample rates, RF sampling converters can directly convert RF input signals up to C band without upconversion or downconversion. As converters continue to evolve, future radars will benefit from direct RF sampling in both the C and X bands.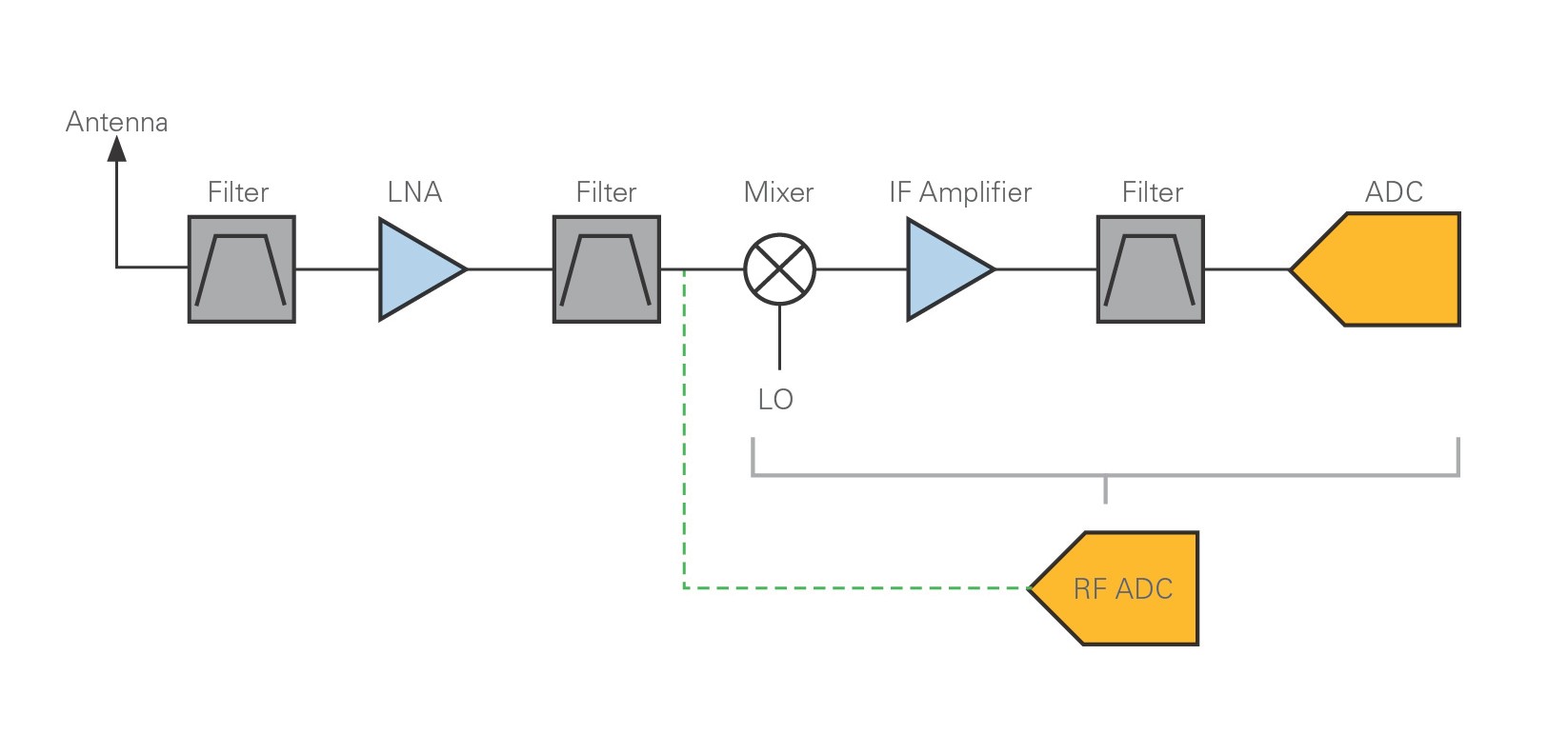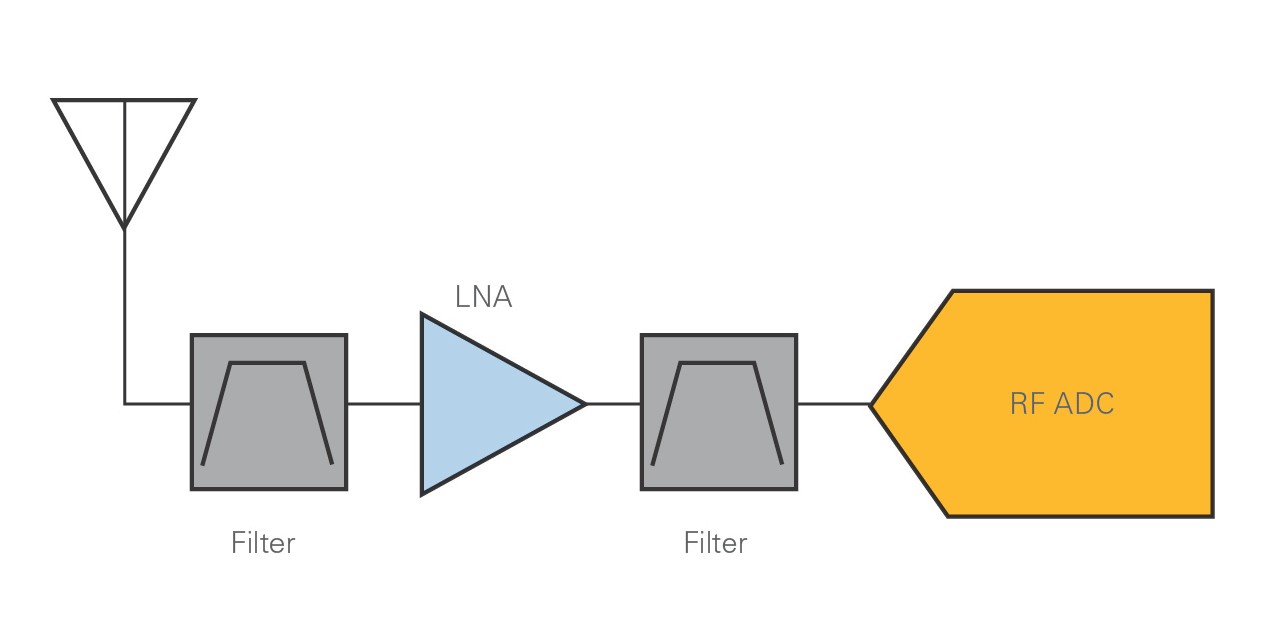 Figure 2. Heterodyne Versus Direct RF Sampling Architecture
NI's PXI FlexRIO IF Transceiver, for instance, will revolutionize AESA radars. In a fully active array, each antenna element requires its own ADC and DAC. That means if the ADCs and DACs cannot directly sample at the radar's operating frequency, each transmit-receive module (TRM) also requires its own upconversion/downconversion stage. This leads to increased design costs, size, and variation in performance. But you can reduce costs, size, and complexity by using a direct RF sampling architecture to simplify the RF front-end architecture by eliminating the mixer and local oscillator (LO). With such a large array of transmitters and receivers, direct RF sampling architectures can significantly increase channel density and reduce the cost per channel.
Because of its modular approach to instrumentation, NI rapidly delivers the latest converters to market before they are widely available in commercial instruments. NI's latest FlexRIO transceiver,  for instance, uses direct RF sampling converters to sample up to 6.4 GS/s. This helps researchers and engineers rapidly prototype with real-world I/O and develop test benches that match the cutting-edge performance of today's radars. These devices are also capable of leveraging PXI's advanced timing and synchronization backplane to enable phase coherence across dozens to hundreds of channels in a single system.