Experimental modal analysis is the field of measuring and analyzing the dynamic response of a structure when excited by a stimulus. Experimental modal analysis is useful in verifying FEA results as well as determining the modal parameters of a structure. Performing experimental modal analysis is a four step process:

Figure 1: Experimental Modal Analysis Process
Vibration Sensors (Accelerometers)
Vibration sensors, known as accelerometers, must be properly placed on a structure to record the vibration response of a structure due to a known excitation by either a shaker system or an impulse hammer. These excitation systems are necessary to properly excite the modes of the system which reveal the modes of the structure. The accelerometers must have the frequency range, dynamic range, signal-to-noise ratio, and sensitivity needed for the specific test scenario. Vendors such as PCB Piezotronics work to ensure that the proper sensor is chosen for the application.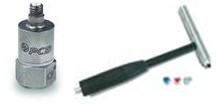 Figure 2: PCB Accelerometer for Measuring Vibration
Data Acquisition
Specialized data acquisition (DAQ) hardware is needed to properly acquire these vibration signals. The recommended data acquisition hardware is the NI Dynamic Signal Analyzer (DSA), which simultaneously acquires each channel with 24-bit high-resolution delta sigma ADCs. These DSA products have anti-aliasing filters to prevent aliasing and noise from affecting the measurement quality. Finally, they have the proper signal conditioning to power piezoelectric (ICP or IEPE) accelerometers. National Instruments has a variety of platforms available including USB, wireless 802.11g, PXI, and real-time embedded targets.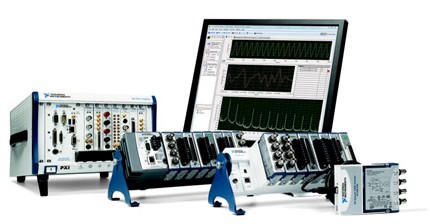 Figure 3: National Instruments DAQ Hardware
FRF Analysis
The frequency response function (FRF) compares the stimulus and response to calculate the transfer function of the structure. The result of the FRF is the structure's magnitude and phase response over a defined frequency range. It shows critical frequencies of the structure, which are more sensitive to excitation. Those critical frequencies are the modes of the structure under test. An example of the magnitude result from an FRF is shown in Figure 4.
Figure 4: FRF Results for a Test Scenario
Modal Parameter Extraction
Modal parameter extraction algorithms are used to identify the modal parameters from the FRF data. These algorithms include peak picking, least square complex exponential (LSCE) fit, frequency domain polynomial (FDPI) fit, and FRF synthesis. Each of these algorithms perform the same function of identifying the modal parameters, however, each are optimized for a specific test scenario.
Peak picking is a method used to extract a mode from a precomputed signal's FRF. It is a frequency domain single-degree-of-freedom (SDOF) modal analysis method and suitable to estimate uncoupled and lightly damped modes. The computation is fast, but the result is sensitive to the frequency shift.
LSCE fit is used to simultaneously extract multiple modes from precomputed signal's FRF. It is a time domain multiple-degree-of-freedom (MDOF) modal analysis method and suitable for estimating modes in a wide frequency band. It is ideal for lightly damped modes.
FDPI fit is used to simultaneously extract multiple modes from precomputed signal's FRF. It is a frequency domain MDOF modal analysis method suitable to estimate heavily damped modes, particularly for heavily damped modes in a narrow frequency band.
FRF synthesis is used to create synthetic FRF for testing and evaluation. With computed modal parameters, engineers can compare synthesized FRF and original FRF to verify the resulting estimation.
The end result of each algorithm is identified mode(s). As explained above, each algorithm is used in a certain scenario. As an example, in Figure 4 there is a peak around 280 Hz. If the user is interested in identifying that mode, FDPI fit is the correct choice because it is a narrow frequency band. The result of the FDPI algorithm is shown in Figure 5.

Figure 5: FDPI Fit Test Results