In markets such as signals intelligence (SIGINT), electronic warfare, test and measurement, public-safety communications, spectrum monitoring, and military communications (MILCOM), Software Defined Radios have become the de facto industry standard. Some of these markets were using hardwired application-specific integrated circuits (ASICs), while others were already using programmable digital signal processors (DSPs). Figure 1 shows the progress of SDR adoption through the last 30 years. Closest to the center, the dark blue section is representative of the first set of markets to move from hardware radio architectures to SDR architectures, regardless of whether they used the term SDR.
The technology that drove the move to SDR in these markets was the advent of RF integrated circuits (RFICs) from companies like Analog Devices and cost-effective DSP-intensive FPGAs from companies like Xilinx. These two technologies came together to meet a multibillion dollar need in the military tactical radio market, creating something of a "market ripple," where the market had a huge impact on the evolution of SDR technology far beyond just the MILCOM market. The Joint Tactical Radio System (JTRS) program funded the development and productization of SDR for military radios, which created a strong ecosystem of vendors including semiconductors, tools, and software companies. On the tools front, SDR required waveforms to be as portable as possible between different hardware platforms, which resulted in tools like the Software Communications Architecture (SCA) Core Framework, as well as better programming tools from electronic design automation (EDA) and semiconductor companies.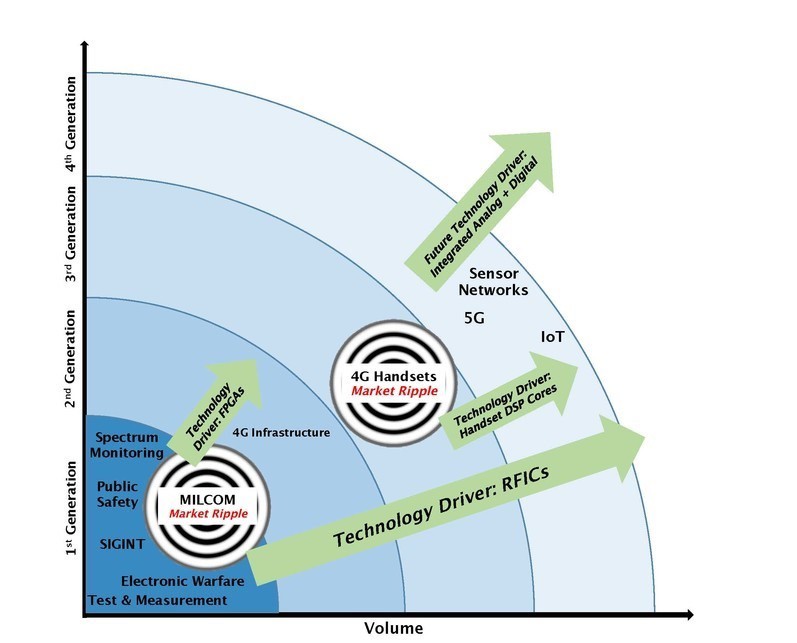 Figure 1. Successive generations of SDRs have come to dominate the radio industry and will continue to evolve.
The advancement of RFICs, FPGAs, and EDA tools was a significant factor in enabling the second generation of SDRs being driven by 4G LTE infrastructure. Virtually all LTE base stations were developed with RFICs and FPGAs. Some of the larger infrastructure vendors would eventually go to ASICs, but even then, the baseband ASICs were largely programmable, as they used processors coupled to hardened blocks called hardware accelerators for compute-intensive functions, such as turbo decoding, that would typically exceed the performance or power limitations of the processors.
The next market ripple, shown in the third generation, occurred when 4G LTE handsets moved consistently to SDR architectures. This shift was enabled by low-power, high-performance DSP cores optimized for handsets offered by companies such as Ceva, Tensilica, and Qualcomm. Like baseband ASICs for infrastructure, these cores would be integrated into application-specific standard products (ASSPs) or ASICs for much of the PHY processing, coupled with hardware accelerators. Once this changeover occurred, SDRs increased orders of magnitude in volume and reach to become the de facto industry standard for radios.