Probes can be found by default in a toolbar in Multisim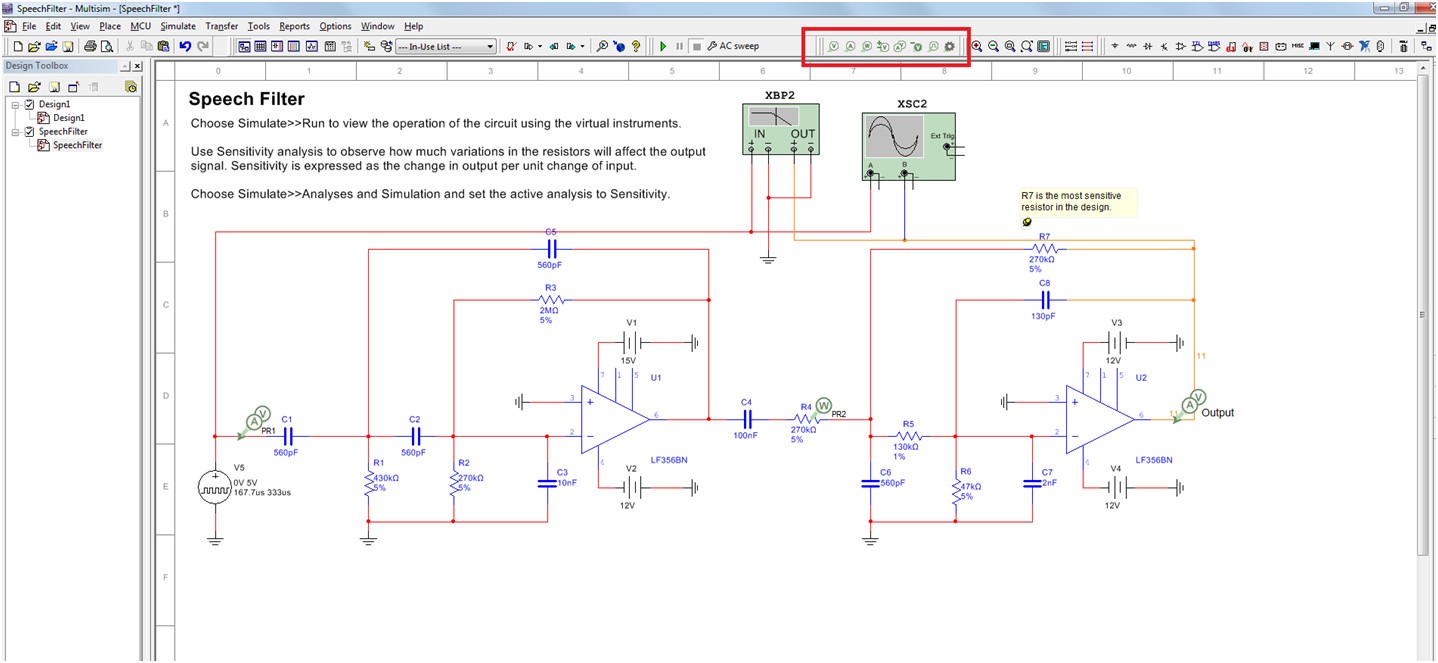 The available probes are:
Voltage, Current, or Voltage and Current
These probes can measure voltage, current, or both. You can use the probe's properties dialog to change the measurement as needed and the symbol updates to reflect the selection.

Measures the power dissipated or generated by a component.

This probe is for interactive simulation only. During simulation, the symbol updates dynamically with 1, 0, x. High and low digital thresholds for analog nets can be set in the Digital Probe Properties dialog box.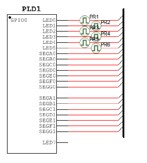 Click once to place a voltage probe and again to place a reference probe. The voltage measured between these two points is the differential voltage.
Provides a reference net to a voltage probe. Without a reference probe, a voltage probe will reference net 0. Use for differential voltage measurements. This an alternative to placing a pair of Differential voltage probes. Use if you have placed a number of voltage probes that you want to reference to a given point.
Note: Probes stay with wires and components when the wires are moved. They are not deleted when their nets, net segments, or components are deleted.