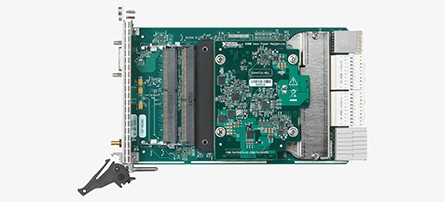 The Latest Controller Technology
NI's embedded PXI controllers provide a compact, in-chassis computer for your PXI system. These high-performance controllers include the latest integrated CPUs, hard drive, memory, Ethernet, video, serial, USB, and peripherals connectivity.
System Expansion with PXI Remote Control Hardware
NI's PXI remote control solutions enhance PXI systems while enabling chassis management through desktop PCs, rack-mount controllers, or other PXI systems. Remote controller options include high-speed data throughput, long-distance cabling, and host form factors.