To create a retriggerable Task with an X Series device, use the Start:More:Retriggerable property shown in Figure 2. This property specifies whether a finite task resets and waits for another hardware start trigger after the task completes. When you set this property to TRUE, the device performs a finite acquisition or generation each time the start trigger occurs until the task stops. The device ignores a trigger if it is in the process of acquiring or generating signals.

Figure 2. Retriggerable Task Creation With an X Series DAQ Device.

To achieve retriggerable functionality with previous generation DAQ devices, the hardware start trigger must be used to generate finite digital pulses using the two onboard counters. These pulses will internally be used as the clock source for the analog input task. Figure 3 illustrates this application architecture.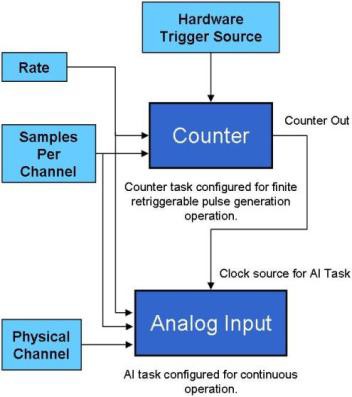 Figure 3. Retriggerable Analog Acquistion Using Onboard Counters.