NI offers the NI TB-2627 Front-Mounting Terminal Block for use with the NI 2527. With screw terminals available to accommodate any configuration of the multiplexer, the TB-2627 offers an easy way to quickly connect signals to the multiplexer for prototyping applications or system deployment. Additionally, you can simplify connectivity with a digital multimeter (DMM) through the use of the HV6-BAN4 cable (P/N 192795-0R2), which connects the banana jack inputs of a DMM to the COMs of each multiplexer bank. A cold-junction compensation sensor is also included for more accurate thermocouple measurements.

The figure below outlines the main components of the TB-2627: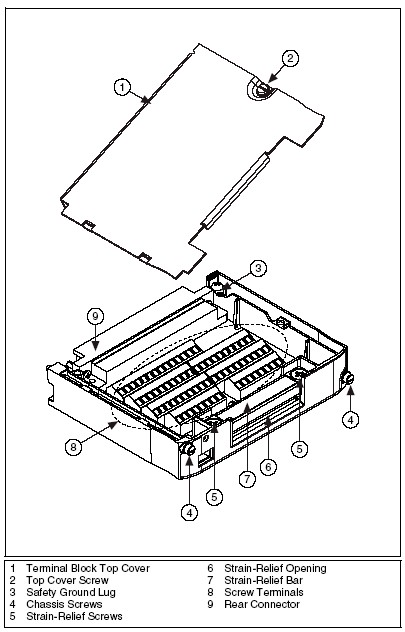 The figure below clearly outlines how the screw terminals on the TB-2627 map to the channels of the NI 2527: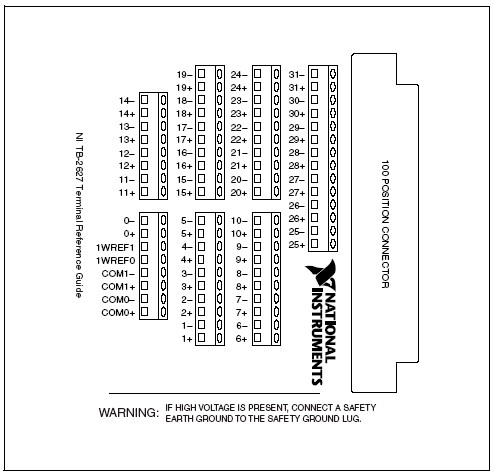 To determine how the screw terminal map to the channels of a particular multiplexer topology for the TB-2627, refer to the PXIe-2527 Overview and select the desired topology.

For more information on connecting signal to the TB-2627 see the Installation Instructions NI TB-2627.