PCI Express and PXI Express X Series devices require NI-DAQmx 9.0 or later, and USB X Series devices require NI-DAQmx 9.2 or later. 
You need to refer to your X Series device with the proper device name in the NI-DAQmx function calls within your application. You can find your device name inside the NI Measurement & Automation Explorer (MAX) configuration utility. If you are replacing an M Series device with an X Series device, you can choose from two ways to update your application:
In MAX, replace the X Series device name with the previous M Series device name. This ensures that duplicate names are not used. See a screenshot from MAX in Figure 2.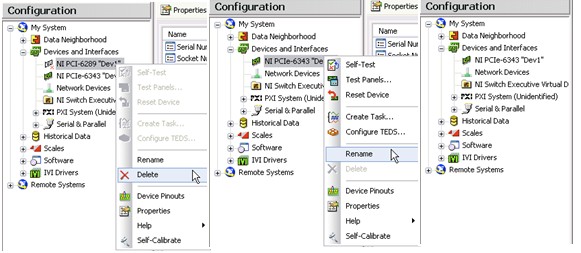 Figure 2. You can change the device name in MAX by right-clicking on the device and selecting "Rename."
2.  In the application you are updating, replace all references to the M Series device name with the new X Series device name.
Refer to Table 1 to see X Series devices with the channel counts and sampling rates most similar to M Series devices.
X Series Upgrade and Specification Table
Table 1. X Series Devices Featuring Channel Counts and Sampling Rates Similar to M Series Devices
For more information about the minor behavior differences between X Series and M Series, see the KnowledgeBase document Major Differences Between E Series, M Series, and X Series DAQ Devices.
View X Series specs and pricing »