The building block of all LabVIEW NXG applications is a Virtual Instrument (VI). The VI is a LabVIEW NXG program that has two components: the panel and diagram. 
Panel 
The panel is the user interface for your VI. Using the built-in, drag-and-drop engineering objects, you can create a user interface to visualize data and interact with your LabVIEW NXG code.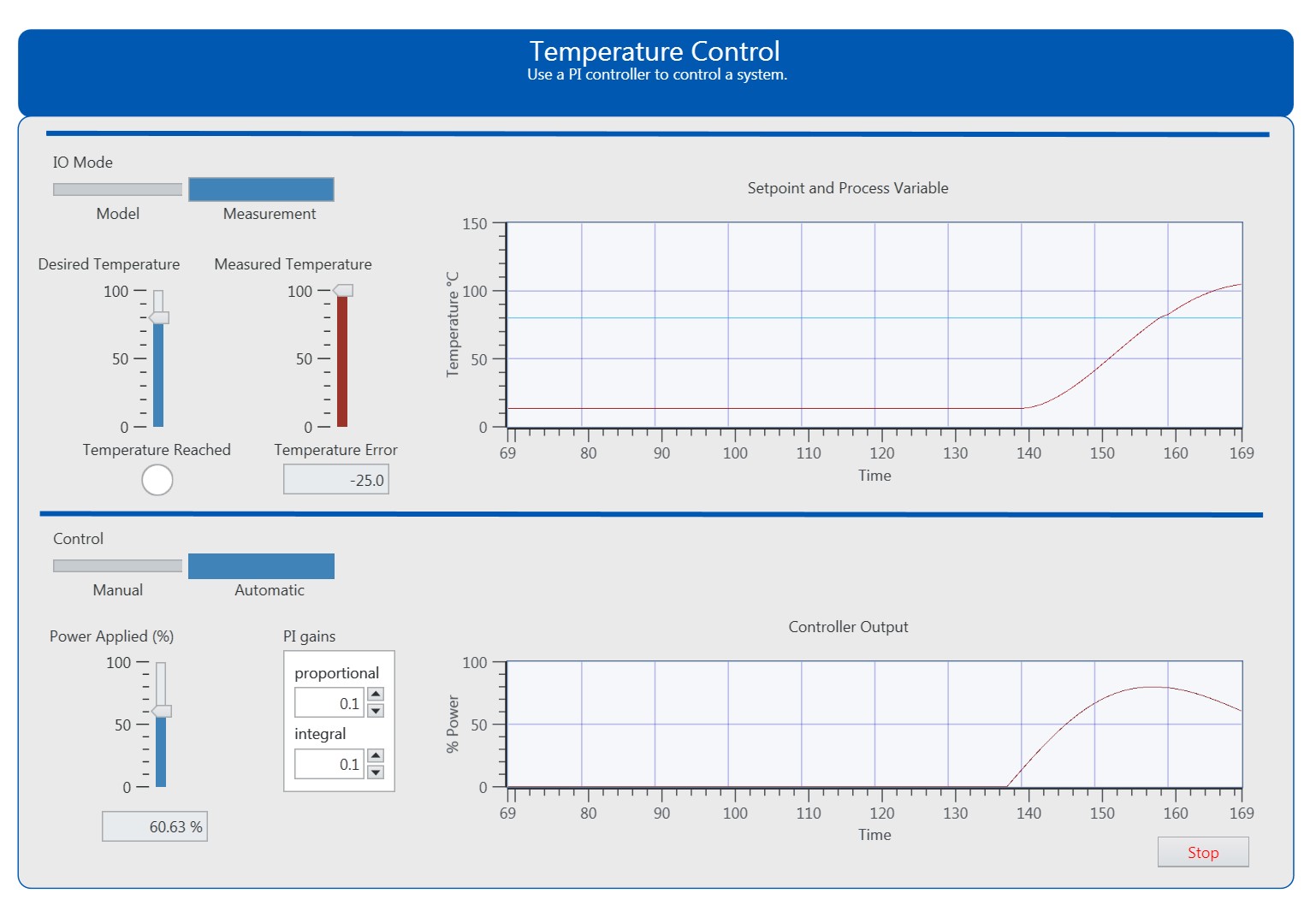 Figure 3: You can interact with LabVIEW NXG code on the panel of a VI.  
You can create a custom user interface with engineering-specific panel controls and indicators. Controls are typically knobs, push buttons, dials, and sliders that a user can manipulate to pass data to the code of VI on the diagram. Indicators are typically graphs, charts, and LEDs that display signals and additional information to the user. Select the control or indicator to fit your needs from the Controls palette on the panel.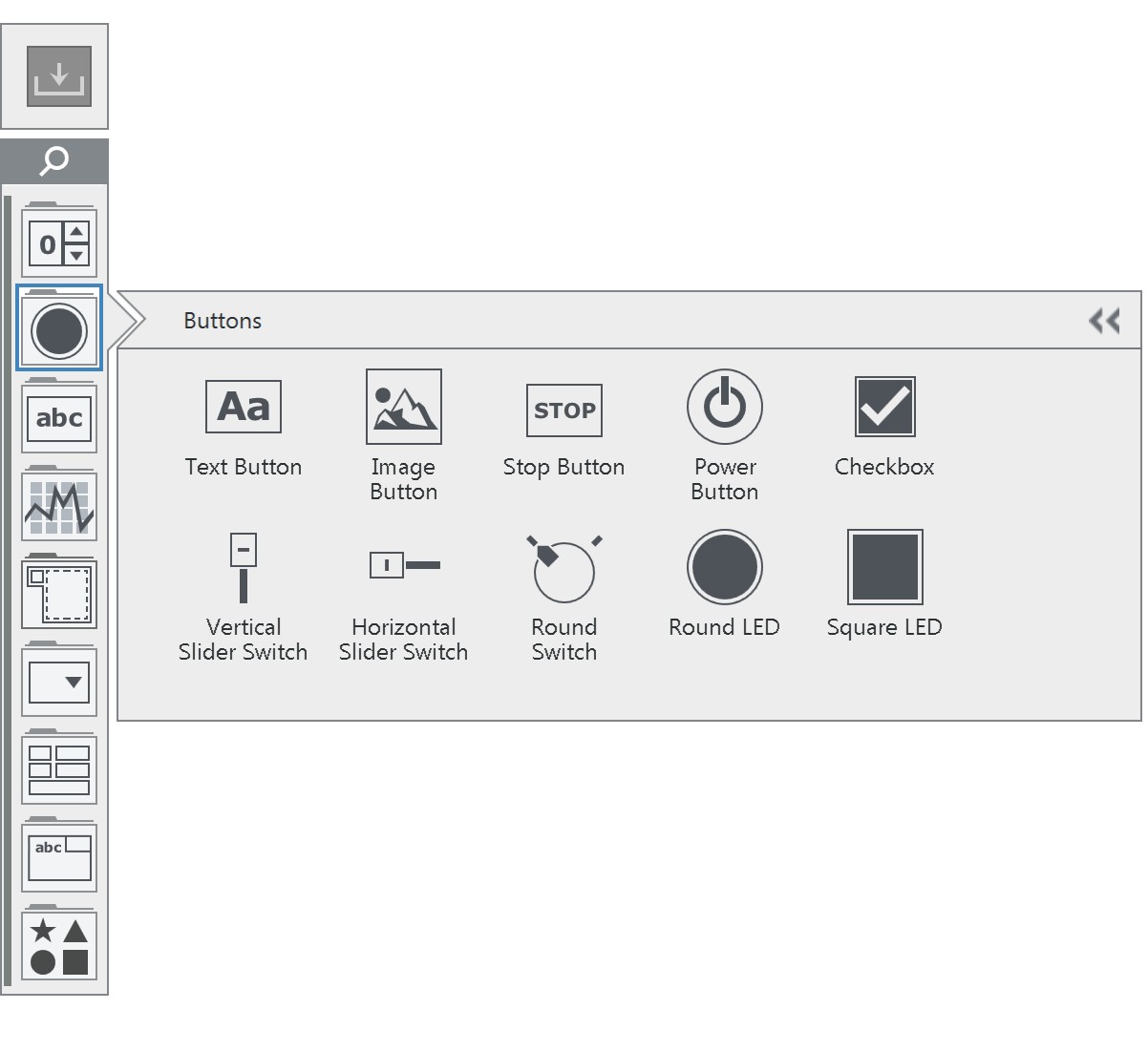 Figure 4: Controls Palette 
Diagram
The diagram contains the code of the VI and includes terminals, subVIs, functions, structures, and wires that execute custom logic or configure repeatable measurements.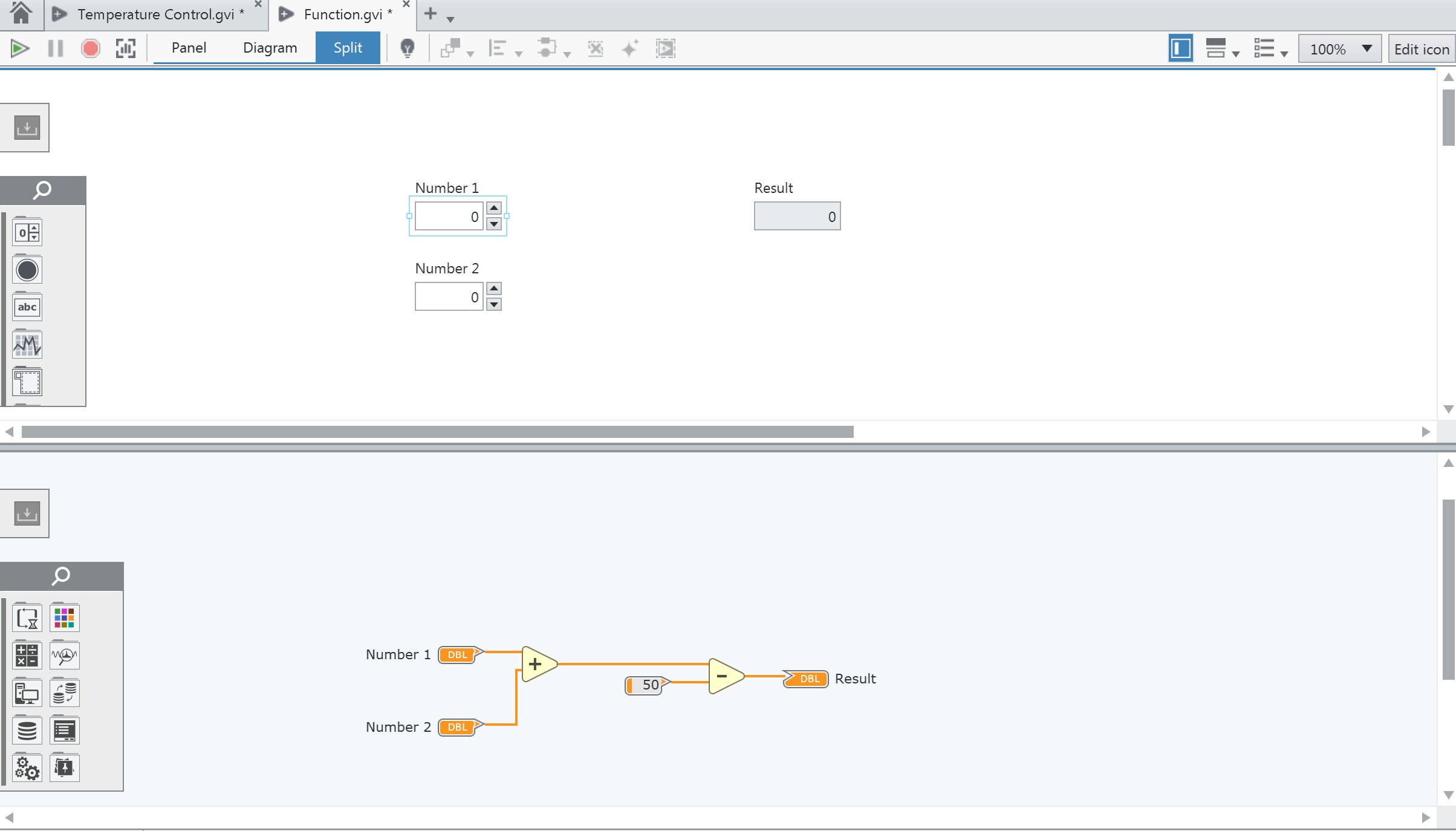 Figure 5: Every control and indicator on the panel has a corresponding diagram terminal. 
Nodes are objects on the diagram that have inputs and/or outputs and perform operations when a VI runs. The common nodes on the diagram are:
Functions—Fundamental operating elements such as add and subtract
SubVIs—VIs that are built in LabVIEW NXG or are user-defined and called in another VI
Structures—Elements that control the execution of code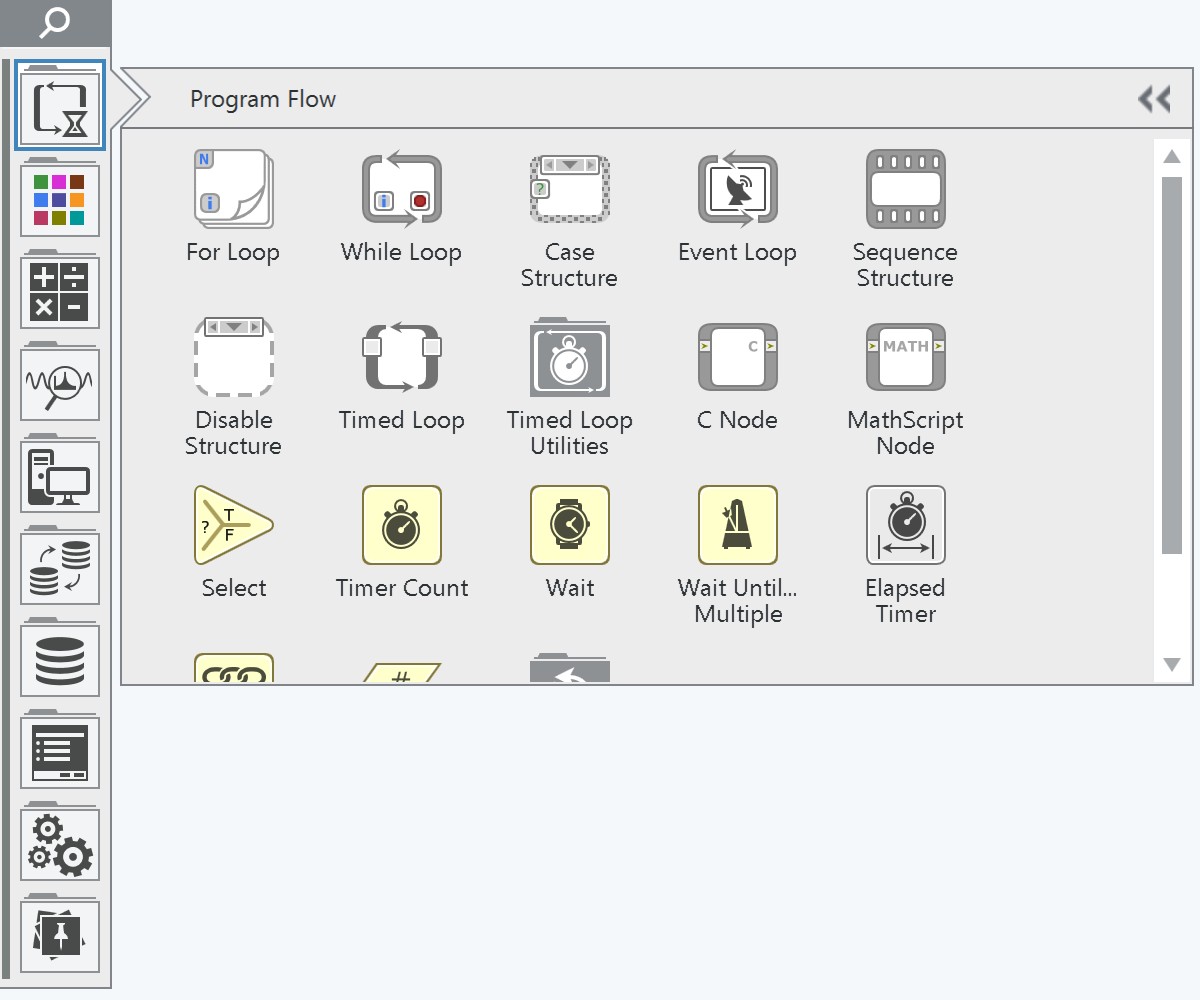 Figure 6: Functions Palette