A clock is typically generated by a crystal oscillator, and no oscillator perfectly generates the specified frequency. There are three main components of clock error -- accuracy, stability, and jitter. The clock accuracy describes how well the actual frequency matches the specified frequency. Clock accuracy might be affected by factors such as the quality of the oscillator crystal and how the oscillator was assembled. The clock stability describes how well the oscillator frequency resists fluctuations. The dominant factor that affects stability is a variation in temperature, though aging over time, supply voltage, shock, vibration, and capacitive load that the clock must drive can all affect the clock stability. Jitter refers to small variations in the period of the clock from one edge to the next, and each additional hardware component on the measurement device adds jitter. Figure 2 illustrates the effects of clock accuracy and stability.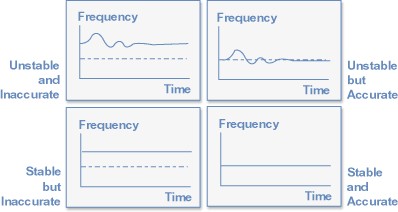 Figure 2. Effects of Clock Accuracy and Stability

In each of the diagrams, the dotted line represents the specified, desired frequency, and the solid line represents the actual frequency generated by the oscillator. The upper-left diagram shows an inaccurate and unstable clock; the actual frequency is not centered around the desired frequency, and it changes with respect to time. The upper-right diagram shows an accurate but unstable clock; the actual frequency is centered around the specified frequency but still changes with time. Conversely, the lower-left diagram shows a clock that is inaccurate but stable; the actual frequency is not centered about the desired frequency, but the output frequency from the oscillator does not change over time. A perfect oscillator would generate a frequency like that presented in the lower-right diagram, where the clock is accurate about the desired frequency and does not change with time.

Realistically, if you zoomed in on each diagram, you would see small changes in output frequency from one sample to the next. This apparent noise in the actual frequency generated by the oscillator would represent clock jitter.