HIL testing is a technique where real signals from a controller are connected to a test system that simulates reality, tricking the controller into thinking it is in the assembled product. Test and design iteration take place as though the real-world system is being used. You can easily run through thousands of possible scenarios to properly exercise your controller without the cost and time associated with actual physical tests.
Again, consider a car. The engine ECU is responsible for converting sensor measurements into action such as adjusting air intake when the accelerator is depressed.

Figure 1. Test System
An HIL test replaces the engine with a simulation comprising hardware and software that interacts with real I/O as though the physical engine were present. Because updates can be made in software, you can quickly incorporate ECU or engine software changes, test a wide breadth of relevant scenarios, and expand test coverage as needed to fearlessly and comprehensively test without risk to a physical, costly system.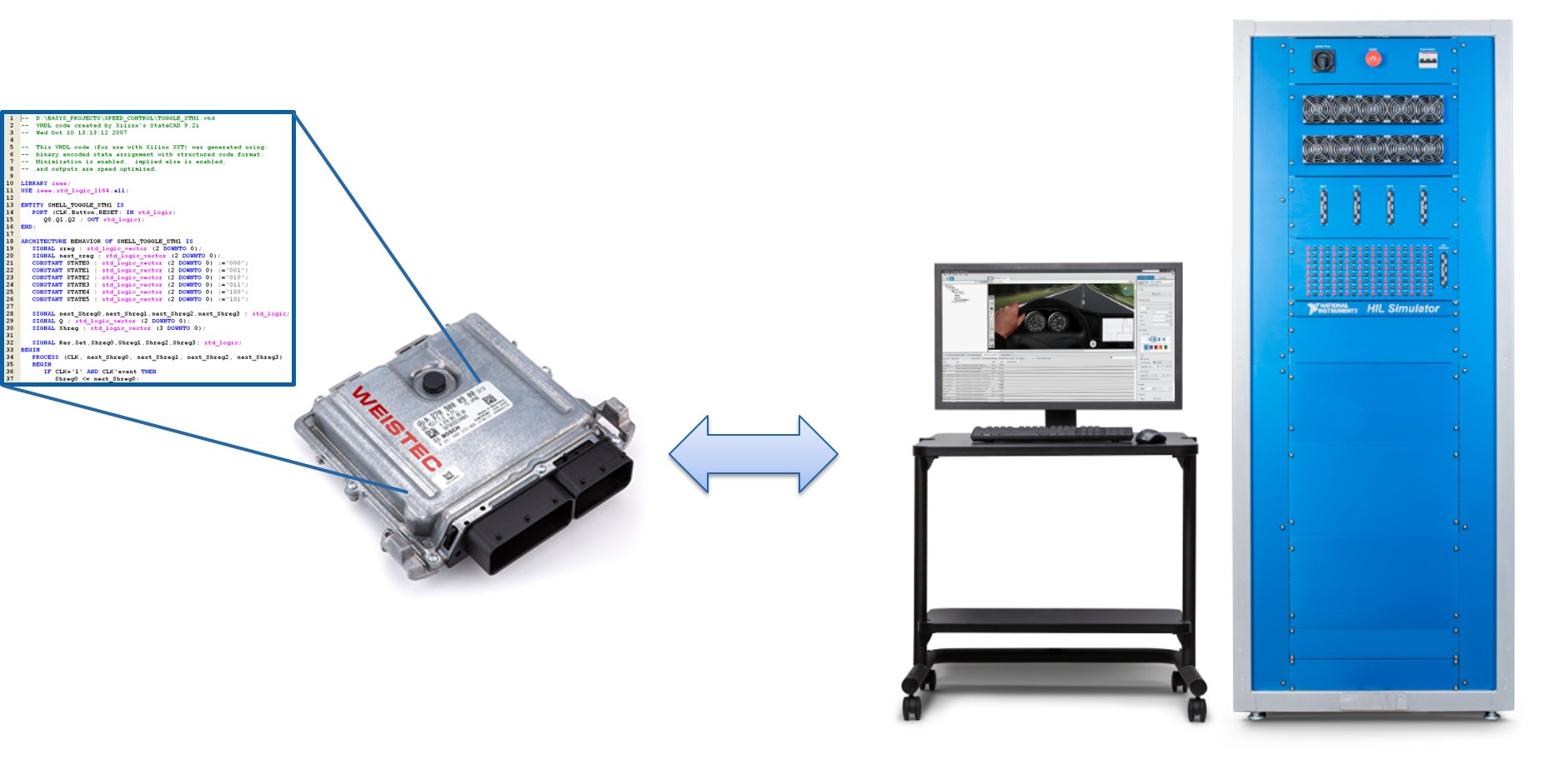 Figure 2.  Engine Replaced With HIL Simulation
For HIL testing to be of value, the quality of the simulation software is of utmost importance. Simulation software must be paired with hardware that not only accounts for system specifications such as connector type and I/O but also allows for fault insertion and the ability to test real-world scenarios.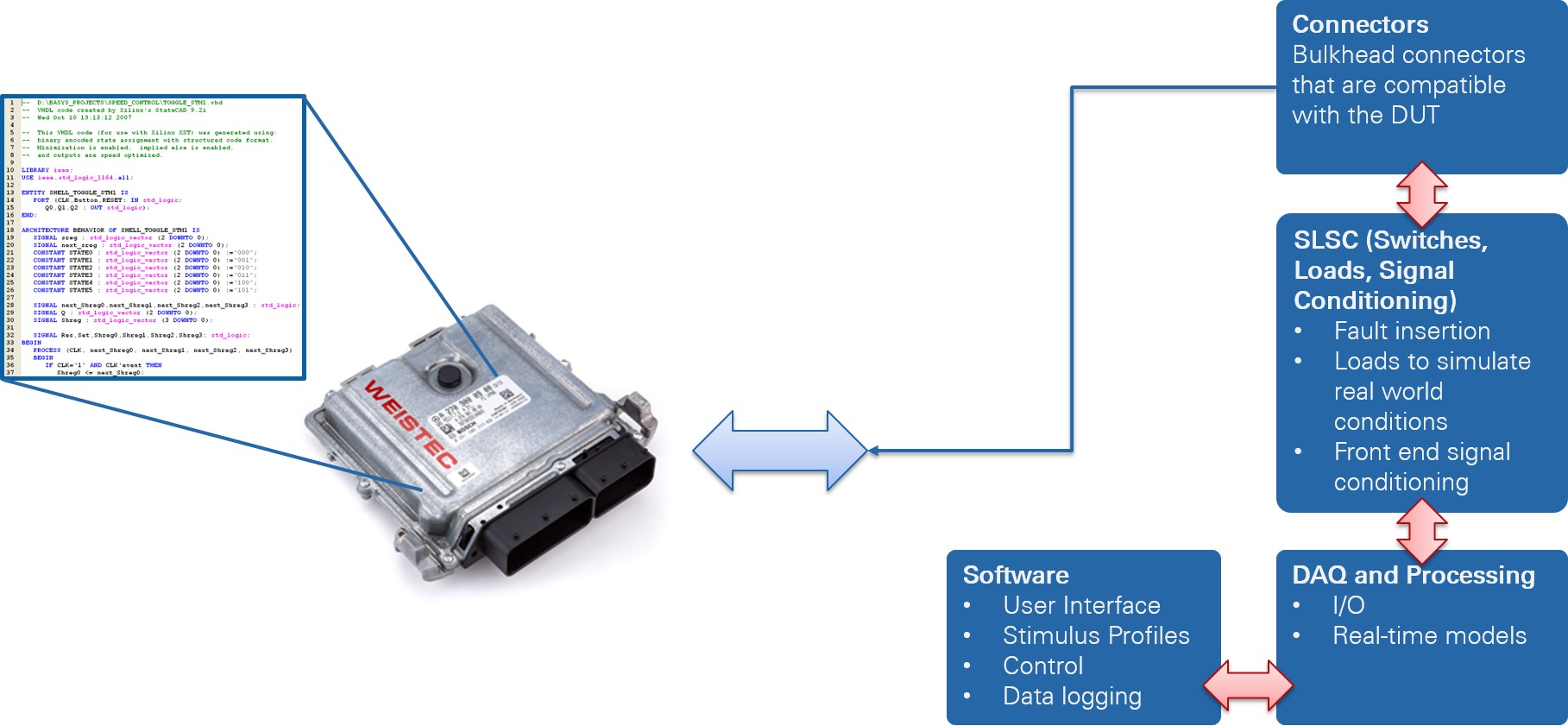 Figure 3.  Simulation Requirements
This is where you feel the burden of choice as to what hardware and software you will use to ensure maximum test coverage while minimizing time spent on system setup and usability. Additionally, to keep pace with rapidly changing market requirements, you are tasked with finding a solution that addresses not only this test but also the next, necessitating testers that are customizable and future-proof.