As the PXI platform matured and the adoption accelerated, NI announced the Semiconductor Test System (STS) in August 2014 to provide a system-level offering that meets the operational requirements of the semiconductor production test environment. The STS combines the openness and flexibility of PXI with semiconductor production test cell requirements such as handler and prober integration, spring probe device under test (DUT) interfacing, and system-level calibration.

Figure 4. NI Semiconductor Test System (STS) is built on PXI with the addition of critical production test cell features and powerful software to readily integrate into a semiconductor production test cell.
The backbone of the STS software is TestStand, a ready-to-run test management software that can manage code modules written in a LabVIEW or .NET environment, and the TestStand Semiconductor Module for additional semiconductor industry-specific features such as pin-channel mapping for DUT-centric programming, a customizable operator interface, advanced binning, standard test data format (STDF) data reporting, and built-in multisite support where a test program written for a single site operation can be quickly scaled to support multisite testing. The STS is offered in three sizes, T1, T2, and T4, which can accommodate one, two, and four PXI chassis, respectively, with 18 slots (19" 4U racks)—all share common load board, cabling, and instrumentation.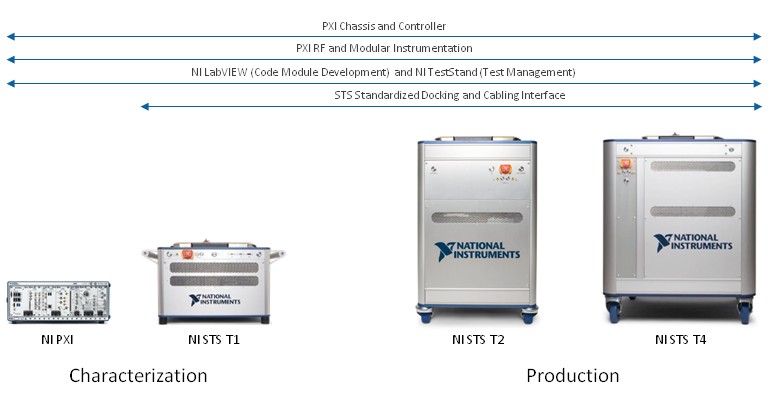 Figure 5. PXI based NI STS is scalable enough to be deployed in both characterization and production, making it practical to use the same hardware and software for both. This greatly simplifies data correlation and accelerates time to market.
The STS includes enough scalability to be pragmatic for deployment in characterization labs. For example, STS T1 is barely larger than standard 19" rack instrumentation. From size and cost to test system capability, it is highly practical for use in characterization labs. It can readily interface with a device handler or prober to run through significant quantities of DUTs. Furthermore, STS T2 or T4 can be configured with the same software, cabling, and instrumentation for running a higher number of test sites in production to achieve a higher throughput. Because all the software and hardware including test routines, load board, cabling, and instrumentation ends up being the same, the data correlation task is significantly simpler—shortening the product development cycles and time to market.
Because the STS is based on PXI, the performance of the test system continually improves with the availability of a latest multicore microprocessor or cutting-edge PXI instrument. The platform-based approach guarantees that the performance of the STS continues to improve as PXI capability improves, which in turn is enabled by the latest innovations in the semiconductor industry.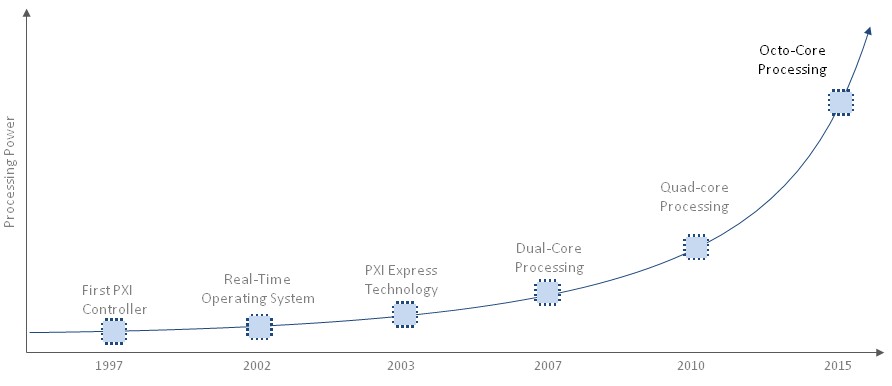 Figure 6. One of the key benefits of open, modular nature of PXI platform is the leveraging of best commercial off the shelf technology. As processor performance improves, the processing power of PXI based test system can be equally improved by simply swapping out the controller.