Comparing Temperature Sensors
With three different types of temperature sensors, it's important to narrow the choice between these three at a high level before taking into consideration the differences and types of each sensor respectively.
If you are unsure about choosing between the three common options, first review some basic and high-level advantages and disadvantages in Table 1. If you need some specifics, review the sensor characteristics and comparisons in Table 2.
After selecting the temperature sensor you will be using, thermocouples, RTDs, or thermistors, you can review additional considerations for each sensor:
Advantages and Disadvantages of Temperature Sensors
Depending on what your limitations or needs are, from budget to hardware capabilities, each sensor has advantages and disadvantages with each sensor type. It's important to understand and prioritize test needs to pick the best sensor for your application.
Table 1. Advantages and Disadvantages of Temperature Sensor Types
Temperature Sensor Characteristics
When selecting a sensor, understand the impact of each characteristic on your measurements and be sure to select a sensor that aligns closely with your project requirements. Use the following characteristics to define your temperature sensor capabilities and performance. These characteristics apply to all temperature sensor types but with some caveats and corner cases. Table 2 compares the different characteristics of the three common sensors.
After selecting the temperature sensor you will use, thermocouples, RTDs, or thermistors, review further sensor considerations before choosing the right sensor for your applications.
Table 2. Comparison of Temperature Sensor Types
Temperature Range
The temperature range of a sensor defines the temperatures at which the sensor is rated to operate safely and provide accurate measurements.
Thermocouple: Each type has a specified temperature range based on the properties of the metals used in creating that thermocouple.
RTDs: Exchanges a smaller temperature range for better linearity and accuracy.
Thermistors: Provides the lowest temperature ranges but excellent sensitivity.
By understanding the full range of temperature, you can expose your sensor and help prevent sensor damage while ensuring better measurements.
An ideal sensor would have a perfectly linear response: a unit change in temperature would result in a unit change in voltage output across the entire temperature range of the sensor.
However, no sensor is perfectly linear. Figure 3 offers an idea of the temperature-to-voltage response of the three sensors this resource examines.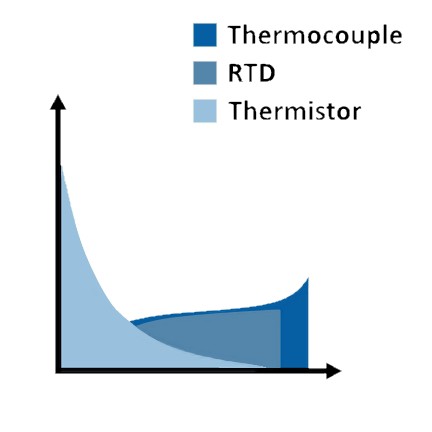 Figure 3. Temperature-to-Output Response of Sensors
The sensitivity of a given sensor indicates the percent change in measurable output for a given change in temperature. A more sensitive sensor, like a thermistor, can more easily detect small changes in temperature than a less sensitive sensor, like a thermocouple.
This sensitivity, however, comes at the expense of linearity. This can be an important factor when determining the ideal sensor choice for the temperatures you are measuring. If you intend to capture fraction-of-a-degree changes over a small temperature range, a thermistor or an RTD is more ideal. For capturing larger temperature changes over a wider range of temperatures, a thermocouple may suffice. Figure 4 gives a relative idea of the voltage.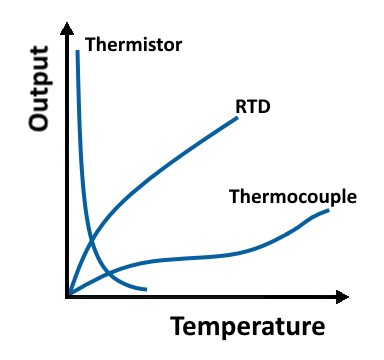 Figure 4. Sensitivity of Various Temperature Sensor Types
Response time is the measure of time a sensor takes to respond to a change in temperature. Many factors can cause response times to increase or decrease.
A larger RTD or thermistor, for example, has a slower response time than a smaller one. In exchange for this drawback and poorer thermal shunting, a larger RTD or thermistor is less susceptible to self-heating
errors. Similarly, ungrounded thermocouple junctions provide a slower response time in exchange for electrical isolation. Figure 5 shows the relative difference in response times for ungrounded and grounded thermocouples.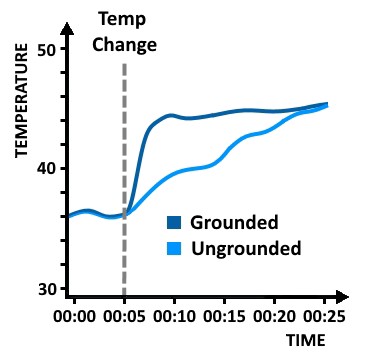 Figure 5. Response Time of Grounded versus Ungrounded Thermocouples
The stability of a temperature sensor is an indication of its ability to maintain a consistent output at a given temperature.
Material plays a key role in the stability of a given sensor. RTDs are often constructed of platinum for this reason as well as to ensure low reactivity. The substrate to which the platinum is bonded, however, may deform under prolonged exposure to high temperatures, which can cause additional and unexpected strain that leads to a change in measured resistance.
As with any measurement application, understanding your accuracy needs is critical in ensuring reliable results. Your sensor and measurement hardware selections play a significant role in absolute measurement accuracy, but smaller details such as cabling, relative proximity to other equipment, shielding, grounding, and so on can all affect accuracy as well.
When selecting a sensor, note the specified tolerances and any factors that might impact that specification (for example, prolonged exposure to high temperatures). Also be careful to select a sensor and measurement device with similar accuracies. A tight tolerance RTD comes at a greater cost, but you may not achieve the additional accuracy if you use a low-quality measurement device
To ensure your temperature sensors remain operational for the duration of your application, you need to understand the environment in which you are deploying them. Some sensors (thermocouples, for example) are inherently more durable because of their construction. The metals selected for a particular thermocouple, however, have different resistances to corrosion. Furthermore, a sensor encased in an isolating mineral and a protective metal sheath is more resistant to wear and corrosion over time, but it
costs more and offers less sensitivity. You should also note that different sensor configurations may have special mounting requirements to ensure a solid physical and thermal connection.
As with any aspect of a project, cost can be a key limiting factor. In high-channel-count applications, for example, the linearity benefits of RTDs may be outweighed by the relative increase in cost versus thermocouples. You must also consider the added cost of wiring, mounting, and signal conditioning when considering total system cost.