There are three electronic components that typically drive the output of a signal output sensor:
Mechanical Relay;
Transistor;
Bilateral FET Devices:
Mechanical Relay: A Mechanical relay is an electromechanical device that closes contacts to complete a circuit or opens contacts to interrupt a circuit. It is a device that can handle current load at high voltages.
Since they are relatively slow devices when compared against solid state relays, they are normally used by sensors where the state of the line is the characteristic of the signal driving output. These devices are subject to contact wear and resistance build up. Their contact life depends on the load current as well as the frequency of operation. They can sometimes produce erratic results due to contact bounce when connected to counters and digital I/O modules.
Transistor: is a solid-state device designed to control DC current. Transistors are most commonly found in low DC powered sensors as the output switch. There are two types of transistors - NPN and PNP.
Figure 6 shows a NPN (Current Sink) Open Collector Transistor

Figure 6 – Sensor NPN Output
.
Bilateral FET Device: Many photosensors in the market have an output implemented in an architecture called bilateral FET output which can be seen in Figure 7. This architecture has many advantages but the most important one is the fact that interfaces directly to TTL and CMOS circuits, additionally they show:
Low off-state leakage current;
Fast response time;
FET stands for Field Effect Transistor and is supposed to become the most popular output for digital output sensors because of its operating characteristics, being near to the ideal model.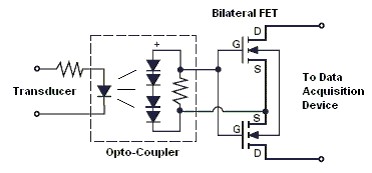 Figure 7 - Sensor with Bilateral FET Device Output