Using NI VeriStand, one or more host (operator) computers can communicate with one or more real-time execution targets with minimal configuration. NI VeriStand handles all of the communication between host computers and execution targets. Figure 2 shows a simple topology involving one host and one target.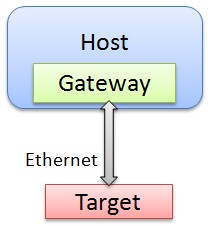 Figure 2. Simple Topology
The component of the host that communicates with the target is the NI VeriStand Gateway. This is handled automatically, but it is a key concept to understand larger topologies.
You can easily add targets to an NI VeriStand system definition with NI VeriStand's System Explorer. A single system definition file can contain an unbounded number of targets. Each target can have its own specific hardware and software configuration, and all targets can be deployed to and interacted with from a single gateway.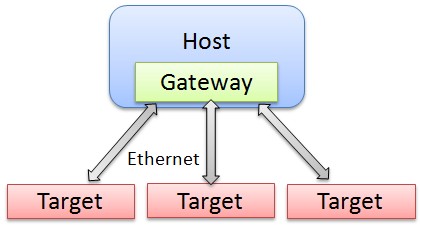 Figure 3. Multiple targets can be deployed to and interacted with from a single host.
Additional host computers can communicate with the same target topology by communicating with another host's gateway.

Figure 4. Multiple Hosts and Multiple Targets Topology
To accomplish this, the additional hosts simply need to change the address of the NI VeriStand Gateway to be the remote host. The rest of the application remains the same.