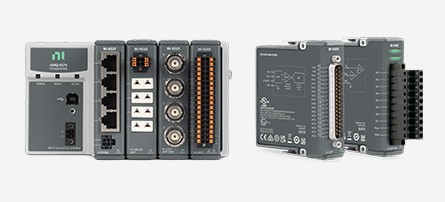 Sensor Compatibility for Critical, Common Measurements
CompactDAQ modules take real-world phenomena and turn them into measurable currents and voltages. These modules offer connectivity with common sensors for measuring temperature, sound, strain, pressure, load, vibration, and more.
Low-Level Programming or Configuration-Based Software Options
You can develop a custom application with NET, C#, Python, and LabVIEW using NI-DAQmx, or you can use FlexLogger™ application software to quickly configure your system and log and view data.