From 8:00 AM - 6:00 PM CST on Saturday, April 29, ni.com will be undergoing system upgrades that may result in temporary service interruption. We appreciate your patience as we improve our online experience.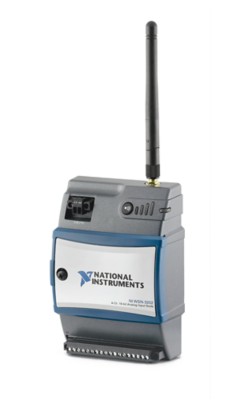 WSN-3202
(Analog Input Node for WSN)
16-Bit, 4-Channel, ±10 V Analog Input Node for WSN—The WSN‑3202 is a wireless device that provides analog input channels and four bidirectional digital channels that you can configure on a per channel basis for input, sinking output, or sourcing output. You can configure the WSN‑3202 as a mesh router to increase network distance and connect more nodes to your gateway. You can connect eight end nodes (star topology) or up to 36 measurement nodes (mesh topology) to a single wireless sensor network (WSN) gateway, with an outdoor range up to 300 m with line of sight. The device also offers programmable input ranges to maximize measurement accuracy and industrial temperature and shock and vibration ratings. The included NI WSN software delivers easy network configuration in Measurement &  Automation Explorer (MAX).
Product Support Resources