From 8:00 PM - 11:59 PM CST on Friday, April 28, ni.com will be undergoing system upgrades that may result in temporary service interruption. We appreciate your patience as we improve our online experience.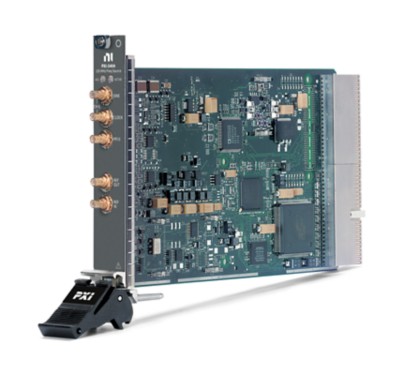 PXI-5404
(PXI Waveform Generator)
100 MHz Bandwidth, 12-Bit PXI Waveform Generator—The PXI‑5404 is a 100 MHz clock generator capable of generating clock and sine wave signals and some other standard functions. This clock generator can generate signals from -1 V to +1 V and uses direct digital synthesis (DDS) to precisely generate waveforms.
Product Support Resources