From 8:00 PM - 11:59 PM CST on Friday, April 28, ni.com will be undergoing system upgrades that may result in temporary service interruption. We appreciate your patience as we improve our online experience.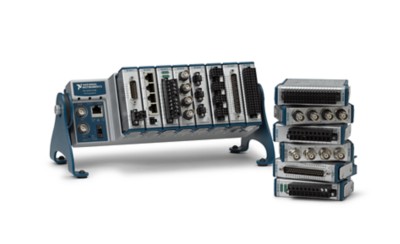 cDAQ-9188
(CompactDAQ Chassis)
8‑Slot, Ethernet CompactDAQ Chassis—The cDAQ‑9188 is a CompactDAQ Ethernet chassis designed for small, distributed sensor measurement systems. The chassis controls the timing, synchronization, and data transfer between C Series I/O modules and an external host. You can use this chassis with a combination of C Series I/O modules to create a mix of analog I/O, digital I/O, and counter/timer measurements. The chassis also has four 32‑bit general‑purpose counters/timers. You can access these counters through an installed, hardware‑timed digital C Series module for applications that involve quadrature encoders, PWM, event counting, pulse train generation, and period or frequency measurement.
Product Support Resources