One of the most well-known approaches to monitoring, vibration is the predominant diagnostic technology for rotating machinery. Analysts use vibration data to catch failure modes such as misalignment, rolling-element bearing faults, looseness, bent shafts, and gear mesh issues on assets such as turbines, motors, pumps, grinders, rollers, shredders, gear boxes, and many others that use a rotating shaft.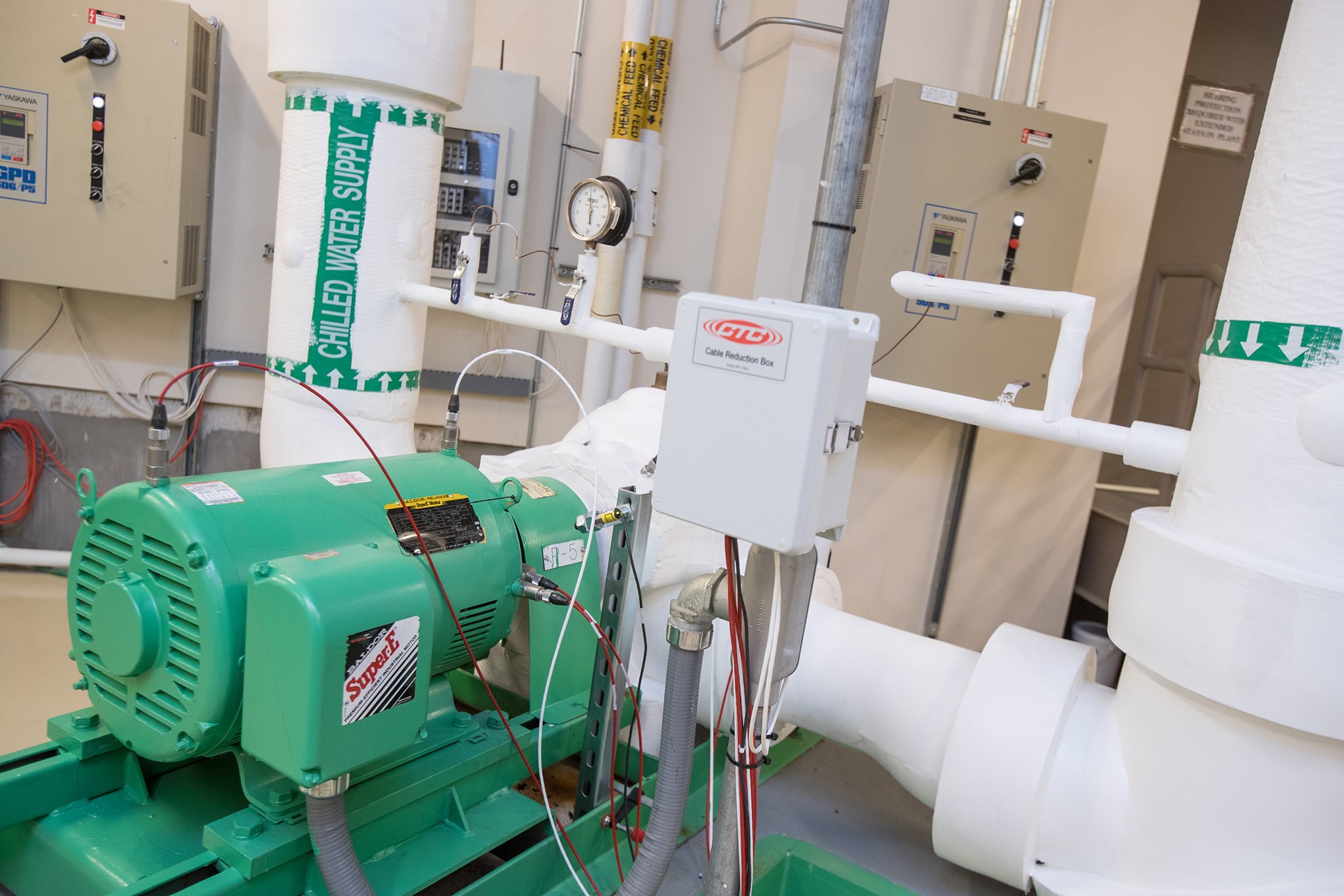 Many vibration sensors, such as accelerometers, velocity sensors, and proximity probes, can ultimately provide the same type of information. Vibration signals consist of multifrequency components, and each component represents part of the vibration. These individual vibration components add up to create the overall vibration signal.
You can perform two types of vibration analysis using InsightCM: vibration levels to describe the waveform and spectral bands to describe the spectrum (essentially, a fast Fourier transform of the waveform). 
Vibration analysis focuses on either levels that describe the waveform or spectral calculations that describe specific frequency content. InsightCM includes several default level and band calculations, and you can create custom bands to trend bands that correlate with known faults such as a bearing or gear mesh issues. You can calculate these features on Continuous Monitoring Systems to immediately detect fault conditions and trigger data collections based on the asset operating state.
Several industry-standard vibration analyses can help you identify faults. For example, you can use an orbit plot to see how a shaft is rotating in a bearing on a turbine and identify worn bearings or inadequate lubrication. Envelope (demodulation) analysis is commonly used for rolling-element bearings to better identify impacting frequencies that correlate with bearing faults. 

InsightCM includes these viewers:
Waveform
Spectrum
Table
Waterfall
Orbit
Polar
Bode
Shaft centerline
Full spectrum
Order waveform and spectrum
Envelope waveform and spectrum
Time synchronous averaging (TSA) waveform and spectrum
Auto-correlated waveform and spectrum