The online monitoring demo shows asset health data from four pump/motor skids used to pump chilled water for the HVAC system in the main building at NI global headquarters in Austin, Texas. NI monitoring devices, based on CompactRIO, are installed in the panel to monitor the assets.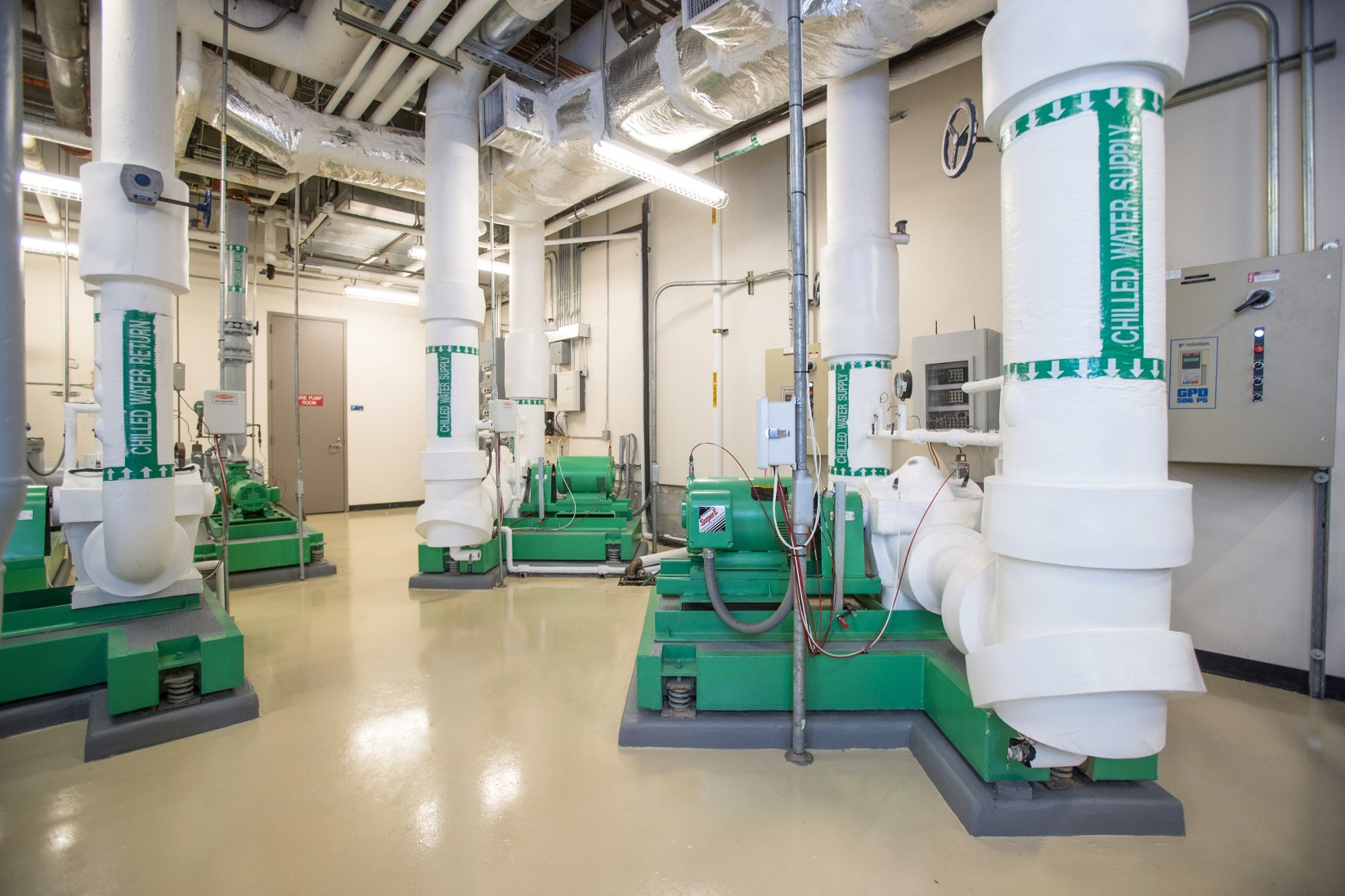 Fig 1. The HVAC room containing the pump and motor skids and the NI InsightCM installation.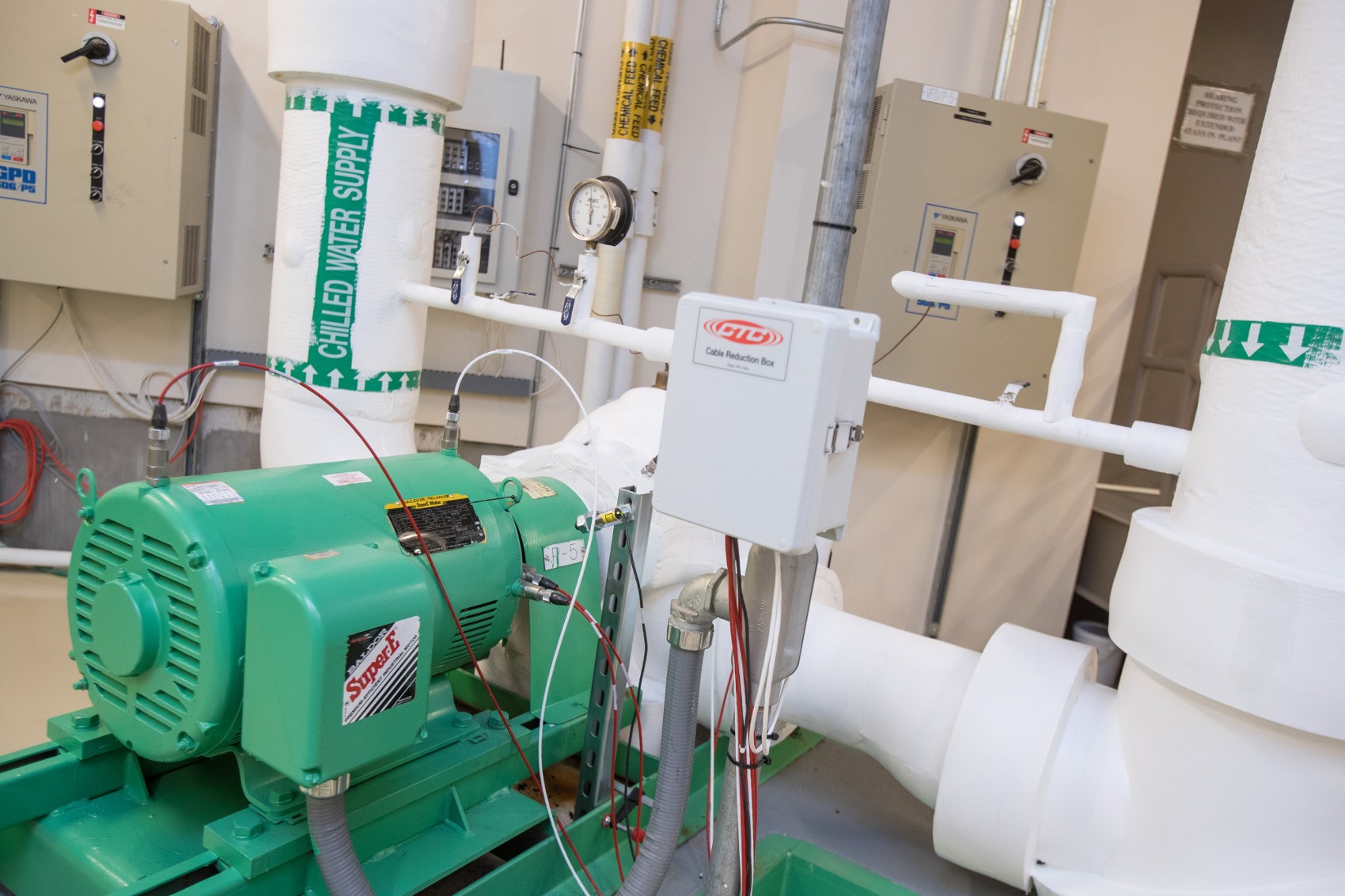 Fig 2. A close up view of the pump and motor skid, as well as some of the vibration sensors and accelerometers that are attached to the pump and motor.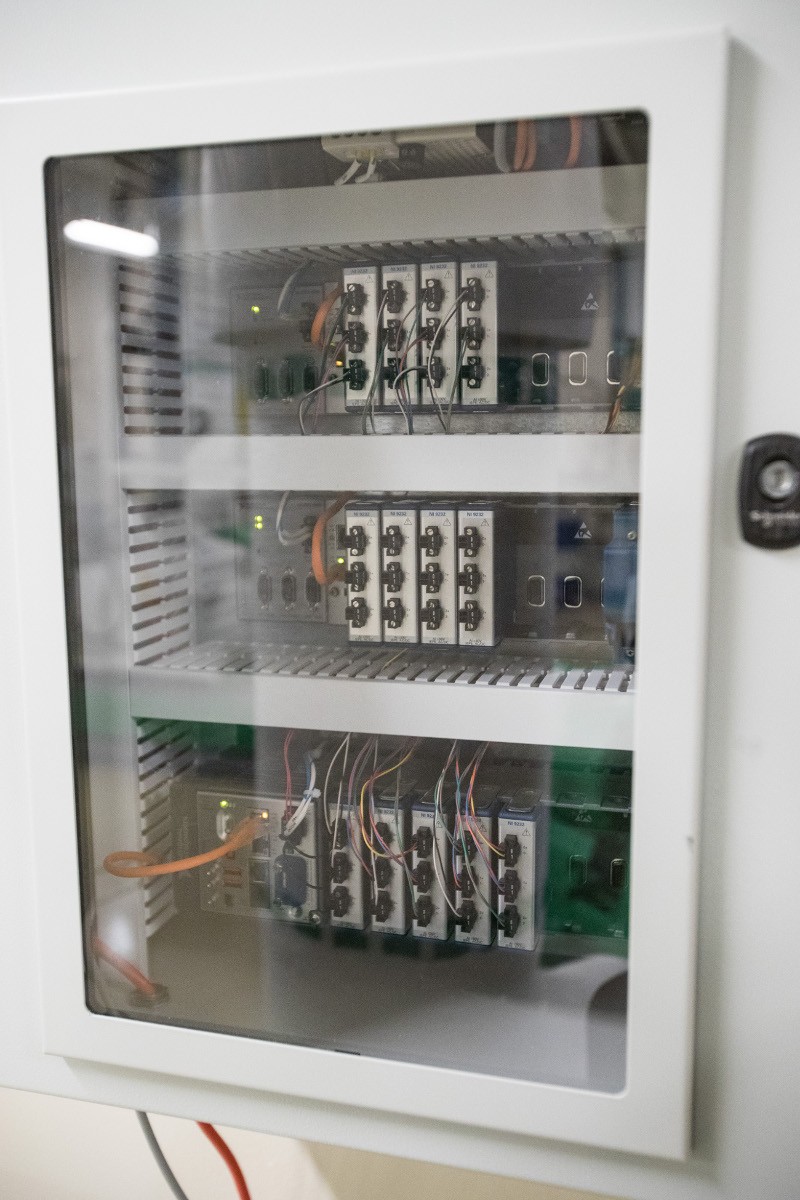 Fig 3. The panel installed in the HVAC room. The panel contains the three NI monitoring devices that all of the sensors are hooked up to.