FlexLogger uses the Technical Data Management Streaming (TDMS) file format. NI introduced the TDMS file format because of the deficiencies of other data storage options commonly used in test and measurement applications. The binary TDMS file format is an easily exchangeable, inherently structured, high-speed-streaming-capable file format that enables the addition of metadata to files.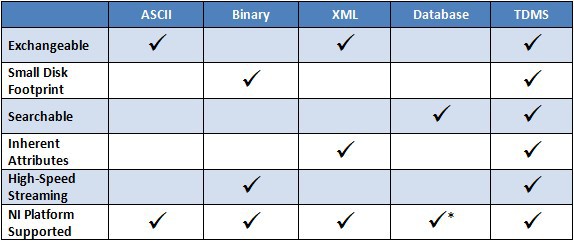 Figure 1: The TDMS file format combines the benefits of several data storage options in one file format. 
*May require a toolkit or add-on module.
FlexLogger adds metadata to TDMS files generated automatically while leaving room to add custom metadata. Adding metadata to files is a key foundation for proper data management, enabling efficient search, viewing, analysis, and reporting of data after it's collected.