Open the file sbRIO-9605_9606 Daughter Card.ms12. This reference design has been organized into various multi-page schematics: RMC_DIO, RMC_MISC, RMC_RES, and Circuitry. On the left hand side of the Multisim user interface you will find the Design Toolbox, here you can manage various elements in the schematic (circuit files, projects, design blocks).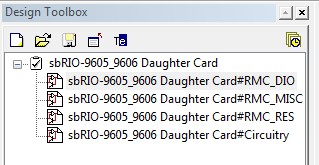 Figure 5. Design Tooolbox
The multi-page approach is recommended for designs that can be divided in flat sequential blocks. Moreover, every page of the design is saved within the same file, making it easy to migrate from one computer to another. Multisim also supports Hierarchical Blocks and Subcircuits, which can help you organize and modularize your schematic design.
Click on the RMC_DIO page, here you will find the DIO section of the RMC connector. This section provides connections to 96 FPGA I/O channels. In this reference design we use 16 FPGA I/O lines to control the accelerometer and the character LCD.   
Figure 6. DIO Section of the RMC Connector
In order to simplify wiring, we are using a bus (BUS_DIO) to carry multiple nets. The Bus Vector Connect utility can be used to facilitate the connections between multiple pins and buslines. Refer to Figures 7 and 8.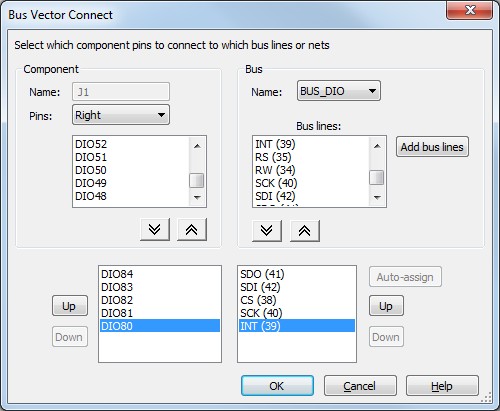 Figure 7. Bus Vector Connect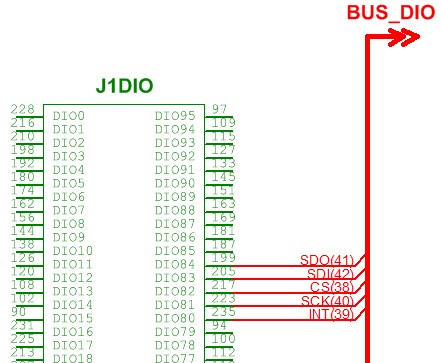 Figure 8. Connections created by Bus Vector Connect
Note that we are using a Bus off-page connector to connect this bus to other pages. Hover the mouse over the off-page connector and click on the magnifying glass to display a thumbnail of where the connector is attached.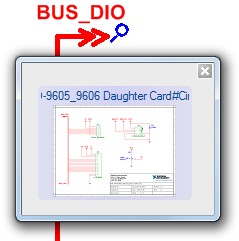 Figure 9. Buss off-page connector
Select the RMC_MISC page. Ground, USB and power lines are connected to the MISC section of the RMC connector. Nets VDD, VCC, USB_D-, USB_D+ and Ground (net 0) need to be available on the Circuitry page, that is why we are using On-page connectors and Global connectors, as shown below:

Figure 10. MISC Section of the RMC Connector
Click on the RES page. The RES section of the RMC connector was placed here as reference. Remember that all the pins included on this section are reserved and they should be left disconnected.
Click on the Circuitry page. Here you will find the custom circuitry that interfaces from the RMC connector to the daughter card. A four pin type A USB connector was added to permit the connection of any USB device to the sbRIO board (sbRIO-9606 only).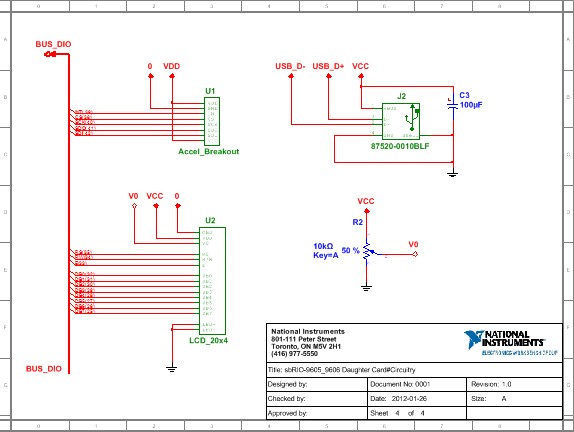 Figure 11. Custom circuitry
If needed you can add more pages to the main file by selecting Place»Multi-page. You can also remover, rename and reorder pages.