Gaps in Current Technology
Today, packages custom-built for the plant feature monitoring functions but lack flexible processing capabilities or I/O count. Or, on the other hand, they offer I/O count but limited programming options to customize the system behavior.
As utilities and enterprises move toward centralized monitoring, the integration of advanced monitoring applications with existing monitoring efforts enables a plant view of operations and maintenance along with the back-end integration into the enterprise. This can help reliability and maintenance managers achieve the optimal balance of safety, reliability, and cost returns.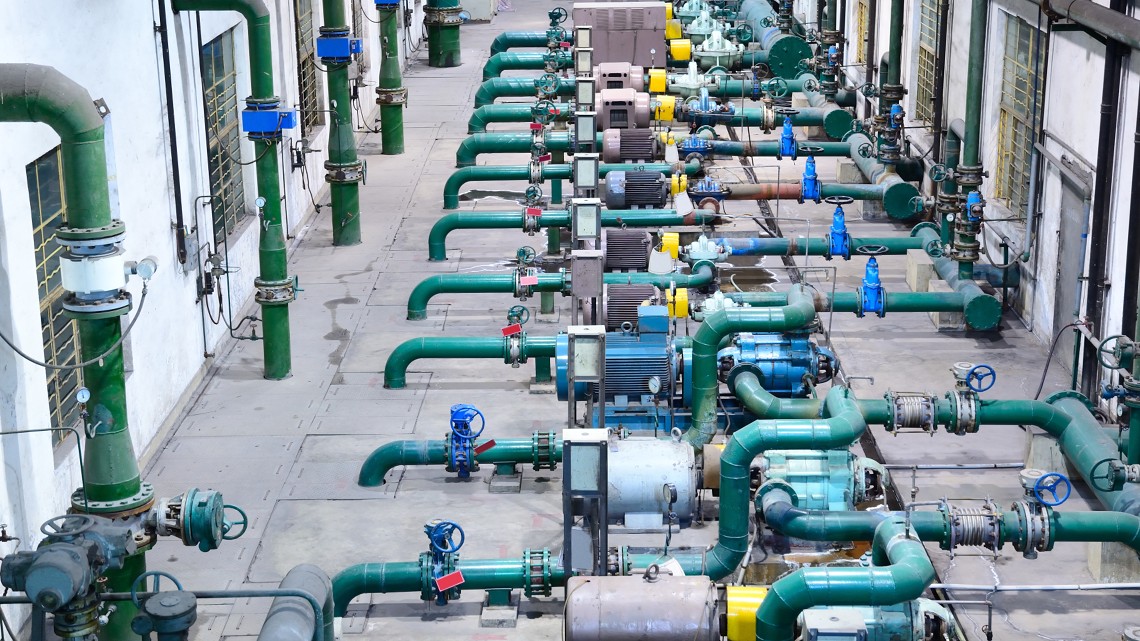 More than 50 percent of the generating capacity in the United States is greater than 30 years old.
Benefits of Online Monitoring
Managers need a predictive maintenance strategy that integrates with existing enterprise infrastructure and automates the collection of data on more assets to predict asset failure in advance of catastrophic and costly repairs. This strategy involves data acquisition and analysis systems that continuously acquire and compare key measurement indicators, such as vibration and power consumption, to baseline normal behavior to pinpoint any equipment health degradation. When the systems detect this, they immediately alert operations staff to examine the issue. These condition indicators can help influence decisions about when to perform maintenance, which can lead to more revenue, reduced costs, and advance warning of impending risks of failure while increasing safety. 
Companies are discovering that predictive maintenance strategies are a superior approach. EPRI compared the maintenance costs for a pump in US dollars per horsepower (HP) and found that a predictive maintenance strategy was the most cost-effective at only $9 per HP. When compared to a scheduled maintenance strategy at $24 per HP or a reactive approach at $17 per HP, predictive maintenance offered attractive financial benefits and all but eliminated the risks of secondary damage from catastrophic failures. In addition, McKinsey & Company stated that organizations who use data and analytics in their operations can deliver productivity and profit gains that are 5 percent to 6 percent higher than the competition! 
Though the financial benefits are attractive, additional industry trends such as lower cost sensors, automated monitoring systems, and the emergence of intelligent analytics are also fueling the adoption of automated solutions for online monitoring. When compared with other maintenance approaches, online monitoring and diagnostics for predictive maintenance offer the following benefits:
Workforce optimization—Online condition monitoring helps ensure that the limited specialized personnel are spending maximal time on the highest value tasks such as assessing required maintenance rather than low-value tasks such as traveling to assets, setting up tests, and recording data.
Fewer gaps in data—Online condition monitoring ensures data accuracy and provides continuous data collection. Manual measurements offer only a few snapshots of manually recorded data for any given asset every month, if any at all, which increases the possibility of data errors or missed events.
Improved diagnostics—By using a single database with online condition monitoring, more historical trend and baseline data is available for predicting faults with greater statistical significance. This ensures consistent analysis and eliminates reliance on the experience and knowledge of an equipment specialist. 
These online condition monitoring systems provide the greatest insight into overall reliability, which helps companies thoroughly understand their operations and make business decisions.