NI is challenging the status quo in industries where the signal handling follows established patterns as it does with LRU testing. With the introduction of NI's switch load signal conditioning (SLSC) add-on for the PXI and CompactRIO measurement platforms, you can take standard analog and digital I/O types and transform and manipulate the signal paths to implement the kind of inline functions that form the core of an LRU validation architecture.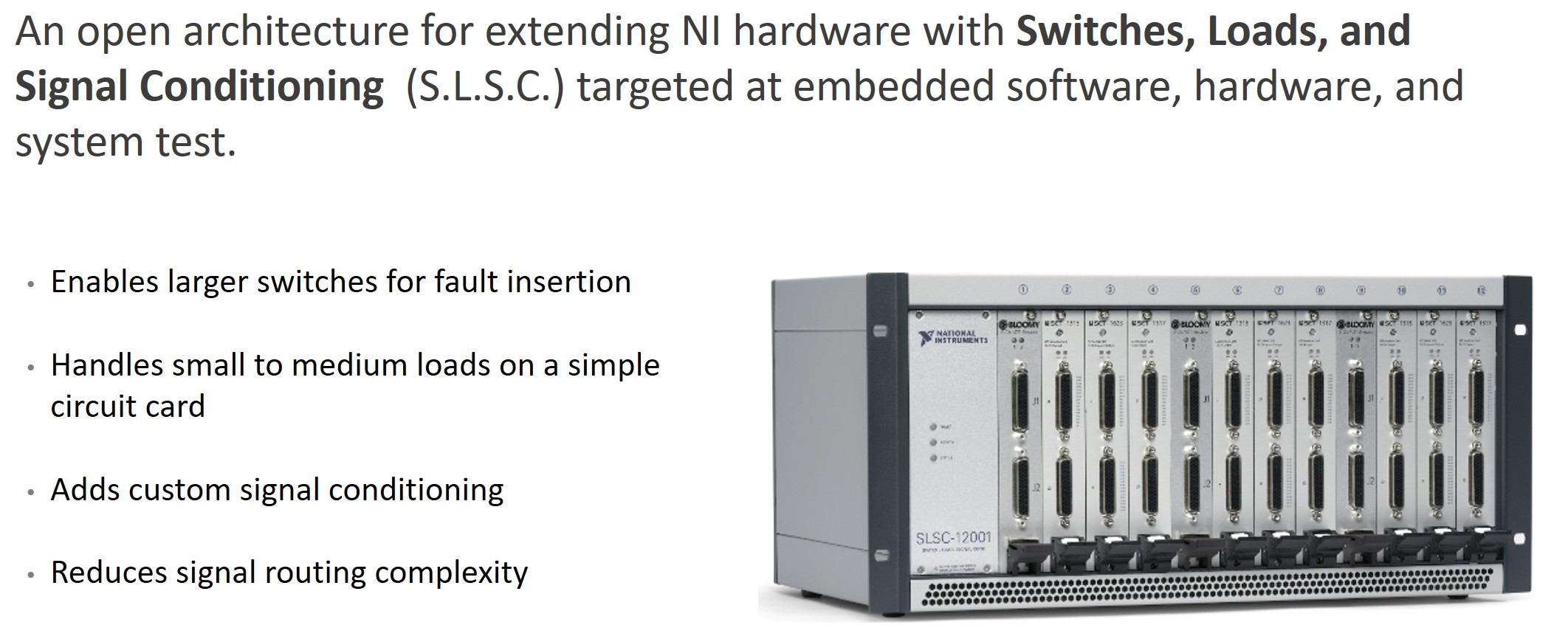 Figure 3: The NI Switch Load Signal Conditioning platform extends the PXI and CompactRIO instrumentation platforms to complete more of the LRU test system. The NI SLSC platform includes signal conditioning, fault insertion, sense, and switching lines that then pas signals to I/O instrumentation.
To help eliminate the need for customization, NI offers solutions for many of the most common signal types. Some highlights include high-voltage digital waveform signals, resistive sensor simulation, and ARINC 429 and MIL-STD 1553 cards. Many of these cards come from partner companies, namely Bloomy Controls and SET, with direct expertise in this field. The intention is that these cards will cover most I/O needs. There is no way, however, that any vendor can know your test requirements, so some customization may be needed. With NI's open and flexible platform, you can design your own SLSC cards based on NI's module development kit. This provides all the details needed for you to customize unique circuitry that's compatible with the rest of the SLSC ecosystem. Alternatively, an NI partner can create this custom card for you. After this is complete, you effectively have an off-the-shelf product that is compatible with the rest of the SLSC ecosystem. All SLSC cards have the same 44-pin D-SUB connector with the same pinout, mitigating the need for point-to-point wiring between terminal blocks. Terminal blocks can be replaced with standard interface panels to connect signals to actuators, cable harnesses, and the LRU.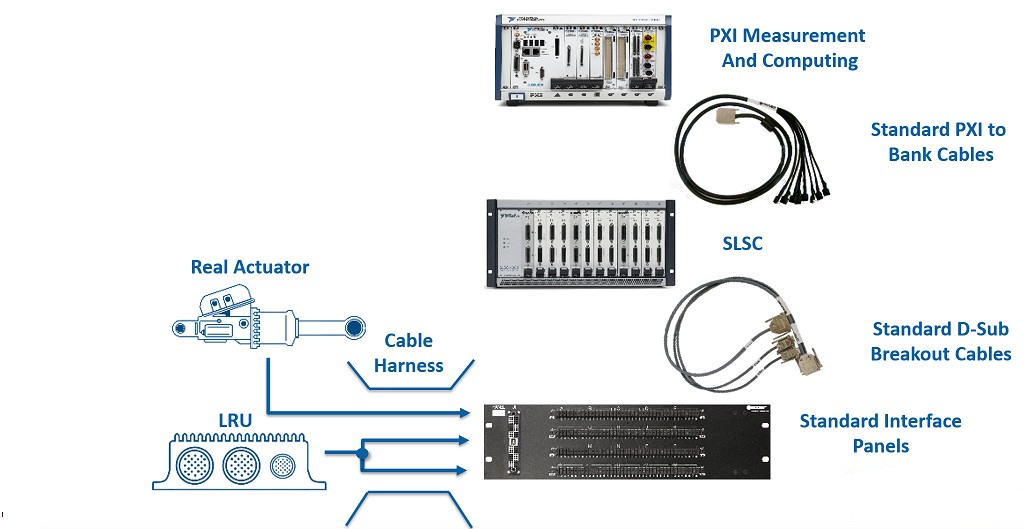 Figure 4: With the NI SLSC and PXI platforms, standardized cabling and interface panels, and common test rack components, Ni can deliver a off-the-shelf test system that replaces legacy or customized LRU test system components. 
With this approach, you can replace custom design with configuration using off-the-shelf components. This may not cover all signals in the system, but time, cost, and risk associated with building a custom solution is removed for the majority. NI partners, such as Bloomy Controls, can provide racks ready for use. LRU testers can be delivered ready for your customization or can be specifically tailored to your specifications with a software starting point preconfigured by our partners. Featuring a minimum amount of custom design and NRE, these ready-to-use test architectures reduce lead time but are still part of NI's open and flexible platform, meaning that you can modify your system and are not locked into a black box solution.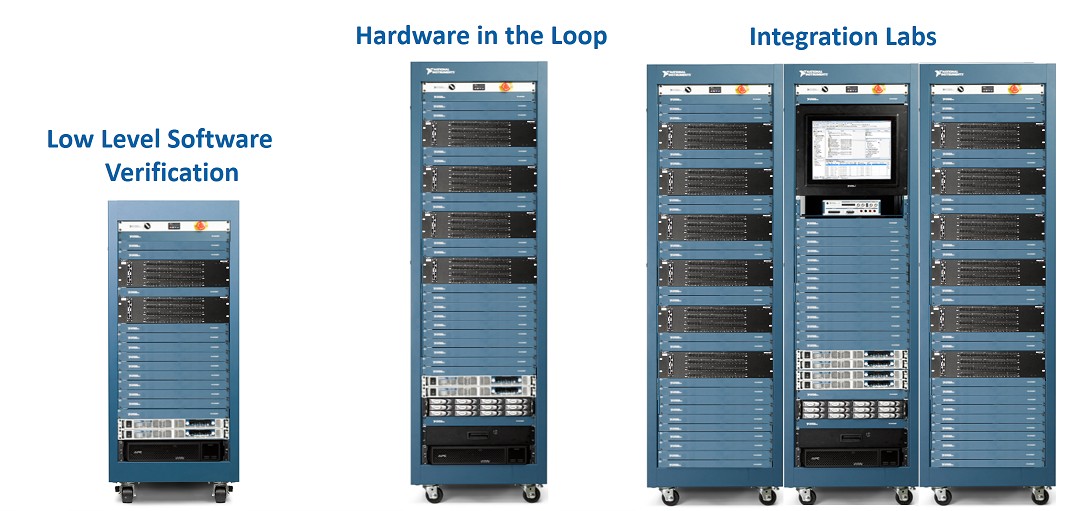 Figure 5: NI HIL Simulators are integrated using COTS rack components, from the programmable power supplies and power infrastructure to the HMIs and the 19" rack.