Reaction Torque Sensors
Reaction torque is the turning force, or moment, imposed on the stationary portion of a device by the rotating portion as power is delivered or absorbed. If the load source is held rigid while the drive source is trying to rotate, the torque is sensed. Reaction torque sensors are restrained so they cannot rotate 360 deg without the cable wrapping up because the housing or cover is fixed to the sensor element. These sensors are commonly used to measure torque of a back-and-forth agitating type motion. Because these sensors do not use bearings, slip rings, or any other rotating elements, their installation and use can be very cost-effective.
Rotary Torque Sensors
Rotating torque sensors are similar in design and application to reaction torque sensors except that the torque sensor is installed in line with the device under test. Since the shaft of a torque sensor is rotating 360 deg, these sensors must have a way to transfer the signals from the rotational element to a stationary surface. You can accomplish this by using slip rings, rotary transformers, or telemetry.
Slip Ring Method
For the slip ring method, the strain gage bridge is connected to four silver slip rings mounted on the rotating shaft. Silver graphite brushes rub on these slip rings and provide an electrical path for the incoming bridge excitation and the outgoing signal. You can use either AC or DC to excite the strain gage bridge.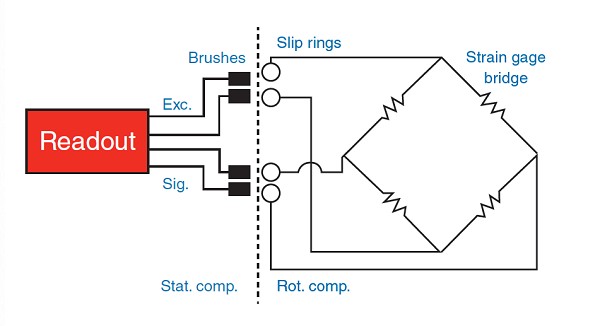 Figure 4. Slip rings provide an electrical path for excitation and the bridge measurement signal. [1]
Rotary Transformer
For the transformer method, the rotating transformers differ from conventional transformers only in that either the primary or secondary winding is rotating. One transformer is used to transmit the AC excitation voltage to the strain gage bridge and a second transformer is used to transfer the signal output to the nonrotating part of the transducer. Thus, two transformers replace four slip rings, and no direct contact is required between the rotating and stationary elements of the transducer.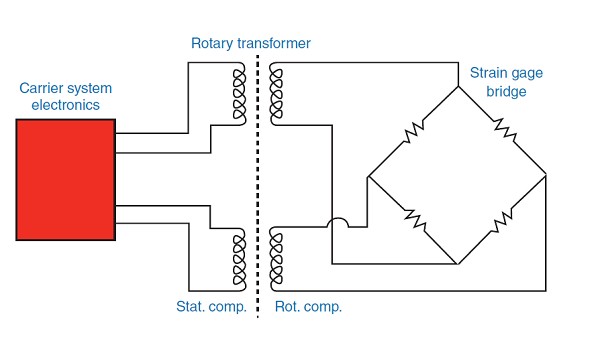 Figure 4. Two transformers are used - one to transmit the excitation signal and the other to transfer the bridge output signal. [1]
Digital Telemetry
The digital telemetry method has no contact points. The system consists of a receiver-transmitter module, coupling module, and signal processing module. The transmitter module is integrated in the torque sensor. It amplifies, digitizes, and modulates the sensor signal onto a radio frequency carrier wave that is picked up by the caliper coupling module (receiver). The digital measurement data is then recovered by the signal processing module.