Different measurement conditions, ranges, and materials used in the construction of a sensor lead to a variety of pressure sensor designs. Often you can convert pressure to some intermediate form, such as displacement, by detecting the amount of deflection on a diaphragm positioned in line with the fluid. The sensor then converts this displacement into an electrical output such as voltage or current. Given the known area of the diaphragm, you can then calculate pressure. Pressure sensors are packaged with a scale that provides a method to convert to engineering units.
The three most universal types of pressure transducers are the bridge (strain gage based), variable capacitance, and piezoelectric.
Bridge-Based
Of all the pressure sensors, Wheatstone bridge (strain based) sensors are the most common because they offer solutions that meet varying accuracy, size, ruggedness, and cost constraints. Bridge-based sensors can measure absolute, gauge, or differential pressure in both high- and low-pressure applications. They use a strain gage to detect the deformity of a diaphragm subjected to the applied pressure.
Figure 2. Cross Section of a Typical Bridge-Based Pressure Sensor [1]
When a change in pressure causes the diaphragm to deflect, a corresponding change in resistance is induced on the strain gage, which you can measure with a conditioned DAQ system. You can bond foil strain gages directly to a diaphragm or to an element that is connected mechanically to the diaphragm. Silicon strain gages are sometimes used as well. For this method, you etch resistors on a silicon-based substrate and use transmission fluid to transmit the pressure from the diaphragm to the substrate.
Capacitive Pressure Sensors
A variable capacitance pressure transducer measures the change in capacitance between a metal diaphragm and a fixed metal plate. The capacitance between two metal plates changes if the distance between these two plates changes due to applied pressure.
Figure 3. Capacitance Pressure Transducer [2]
Piezoelectric Pressure Sensors
Piezoelectric sensors rely on the electrical properties of quartz crystals rather than a resistive bridge transducer. These crystals generate an electrical charge when they are strained. Electrodes transfer the charge from the crystals to an amplifier built into the sensor. These sensors do not require an external excitation source, but they are susceptible to shock and vibration.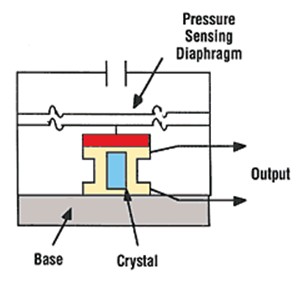 Figure 4. Piezoelectric Pressure Transducer[2]
Conditioned Pressure Sensors
Sensors that include integrated circuitry, such as amplifiers, are referred to as amplified sensors. These types of sensors may be constructed using bridge-based, capacitive, or piezoelectric transducers. In the case of a bridge-based amplified sensor, the unit itself provides completion resistors and the amplification necessary to measure the pressure directly with a DAQ device. Though excitation must still be provided, the accuracy of the excitation is less important.