Software is a critical component of SHM systems. Whether performing a portable test on a structure or deploying a long-term monitoring system, consider your software application needs for inline and offline data analysis, ease of use, and data postprocessing and management.
Easy and Powerful Graphical Programming
A newer approach to developing applications, graphical programming significantly reduces the learning curve because graphical representations are more intuitive design notations than text-based code. You can access the tools and functions through interactive palettes, dialogs, menus, and hundreds of function blocks known as VIs (virtual instruments). You can then drag and drop these VIs onto a diagram to define the behavior of your applications. This point-and-click approach shortens the time it takes to get from initial setup to a final solution.
LabVIEW is a proven graphical programming environment designed for engineers and scientists developing test, control, and measurement applications. With the inherent support for multithreading and parallel programming, interactive execution and debugging, and high-level application-specific tools, LabVIEW helps you accomplish more with your SHM applications. Figure 5 shows a LabVIEW application acquiring and displaying several waveforms along with synchronized images.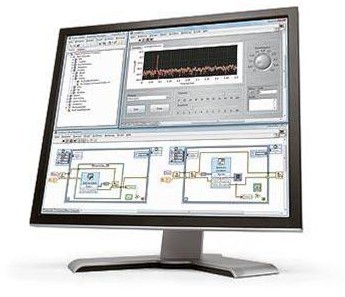 Figure 6. The LabVIEW graphical development environment provides powerful graphics and visualization tools to quickly develop professional user interfaces.
The LabVIEW graphical programming development environment is compatible with several computing platforms including embedded controllers such as CompactRIO. Therefore, you can take advantage of the rich LabVIEW feature set to develop high-performance, customized, embedded monitoring systems using the LabVIEW Real-Time Module and CompactRIO.
LabVIEW also includes Express VIs, which are configuration-based steps or wizards that simplify the process of making measurements, performing advanced analysis, and storing data to disk.  
Data Analysis
Three important SHM application steps are preprocessing acquired data, applying numerical methods and algorithms for data analysis, and performing open- and closed-loop simulations to validate the models with real-world data.
Using the built-in VIs in LabVIEW for filtering, sampling, and windowing, you can easily preprocess data.
With toolkits for vibration analysis  and advanced signal processing  LabVIEW helps you use the latest numerical methods and algorithms for SHM.

In addition, LabVIEW addresses the increasing need to implement more simulations and online output-only parameter estimation, which is also a trend in other application areas where quasi-static and dynamic signals are acquired and analyzed in one integrated step. With LabVIEW support for closed- and open-loop simulations as well as hardware-in-the-loop (HIL) simulations, you have one common approach to data acquisition and analysis.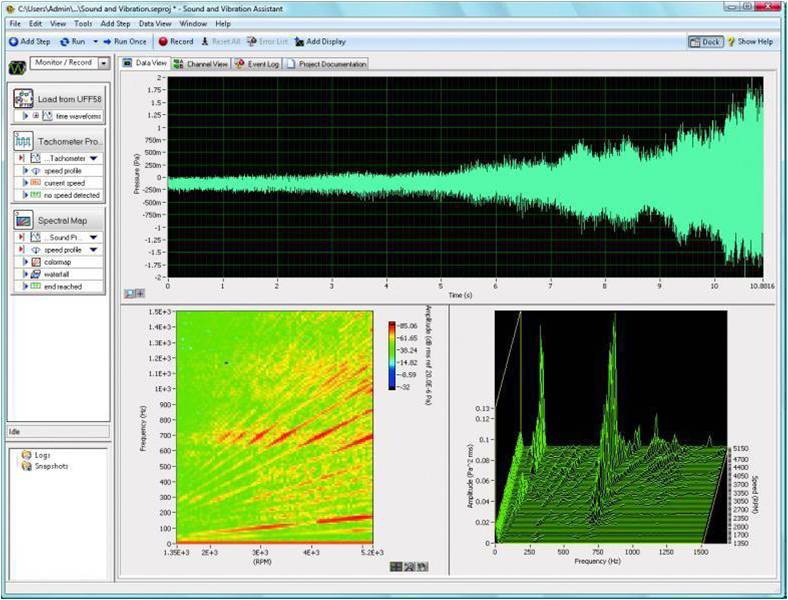 Figure 7. Advanced analysis algorithms are available with a variety of NI software packages.
NI software also features hundreds of built-in signal processing and analysis algorithms to meet different structural engineering needs. A few of the analysis algorithms for structural and seismic monitoring include the following:
Fast Fourier transform (FFT), power spectrum, zoom power spectrum, and frequency response

Averaging, filtering, and windowing

Full- and fractional-octave analysis

Rainflow

Peak and root-mean-square (RMS) detection
Additionally, NI software includes advanced visualization techniques to quickly display and analyze advanced processing techniques.
Data Management
For more than 30 years, engineers and scientists have been producing technical data using NI hardware and software with limited consideration for what happens to the data after the fact. The truth is that data can be expensive, especially in the case of structural and seismic applications. In structural and seismic monitoring, the transient event that needs to be recorded cannot easily, if at all, be replicated, as is the case with seismic events. To rectify this, NI offers a three-stage data management solution that provides flexible and organized file storage, comprehensive search capabilities, and an interactive postprocessing environment.

Figure 8. The NI technical data management solution includes data files, the NI DataFinder, and NI DIAdem.
To map to the three requirements, the NI technical data management (TDM) solution consists of three components: the TDM data model for storing descriptive information with test files, NI DataFinder for searching and mining test data regardless of file format, and NI DIAdem software for analysis and reporting.  
Figure 9. DIAdem provides an interactive environment for large data set postprocessing, including automatic report generation, advanced analysis, and data visualization capabilities.