We use the word proven as it embodies and expresses in a single word many key elements, concepts and proof points that address risk. These are grouped into the following:
NI Proven

Our demanding approach to how we develop, validate, qualify and certify our products.

Supplier Proven

Many of our suppliers also take a demanding approach to building the products we use

Partner Proven

Large ecosystem of partners who have built their business and reputation on NI products

Industry/ Ecosystem Proven

Industry standards to validate, qualify and certify our products

Customer Proven

Products based on NI platforms are deployed by 10,000s of customers underground, undersea, on ground, in the sky, on every continent, in every environment, on Earth
NI Proven
NI provides immense value to customers in our demanding approach to how we design, develop, validate, qualify and certify our products.  By leveraging and re-using our products, customers increase their efficiency while reducing costs, time and risk yet still retaining the capability to customize and innovate to differentiate themselves in the marketplace.
Modern, high-end embedded design is hard (i.e. high clock-rate CPUs, FPGAs, complex DRAM interfacing, high speed analog and digital with <= 1mm pitch, ball grid array, 1000+ pin packages on 12+ layer boards) – certified for real-word, harsh industrial environments raises the difficulty bar even higher.
Design Flow to Ensure Quality
Figure 1 displays the hardware design flow at National Instruments.  The key here is not only to go through the shown steps, but to make sure the results obtained in each step can be checked against previous steps. This check is important to be confident one can move ahead without ignoring possible issues. We compare all test results to expected behaviors to ensure the hardware functions as required and predicted.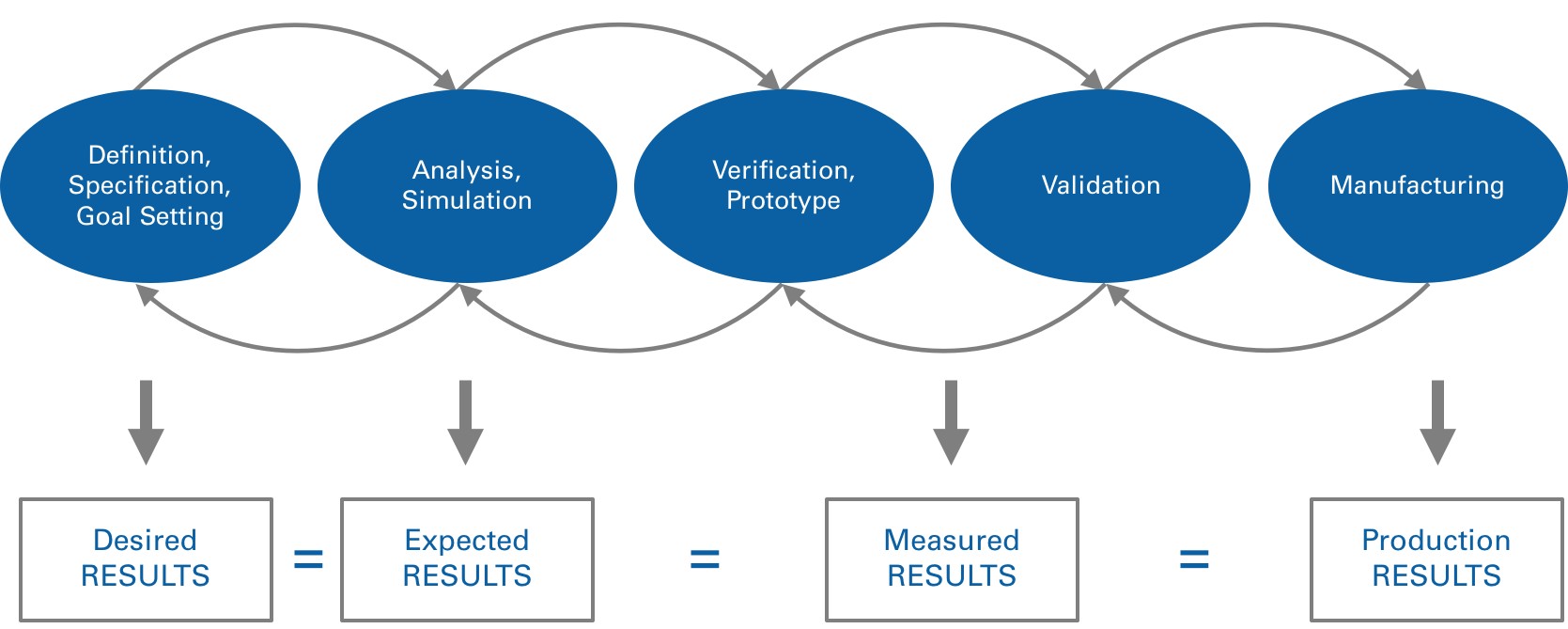 Figure 1. NI hardware design flow
Supplier Proven
Our selected suppliers also take a demanding approach to building the devices we use in our products. For example, Xilinx offers military, industrial and automotive grade All Programmable SoCs and FPGAs. These are subject to additional testing and verification for temperature grade, performance and industry qualifications. Such devices often include IP from other vendors such as ARM that is used by 100s of other suppliers in 10,000s of products. This provides an inherent robustness that is leveraged and re-used by NI and our customers.
We work closely with our key suppliers which include Intel, Micron, Texas Instruments and Xilinx amongst others to ensure their product portfolios and roadmaps include the demanding requirements of NI and our customers. By selecting NI, you get the benefit of these strategic supplier relationships without having to manage these yourself.
Partner Proven
NI has a very large ecosystem of NI Partners who have built their business and reputation on NI products. We have over 1000 partners covering every region who themselves employ over 9,000 engineers themselves. These partners are experts on NI products in a large variety of industries and applications. NI requires a rigorous technical and business audit assessment to be classified in the various tiers of the program as well as specialty areas such as Electronic Design and Embedded Design. Additionally, various certifications are required, such as LabVIEW Certified Developer (CLD), LabVIEW Certified Architect (CLA) and LabVIEW Certified Embedded Developer (LVCED). Learn more about our NI Partner program.

Learn more about our Alliance program and our partners at http://www.ni.com/alliance/.
Industry Proven
NI also leverages and re-uses other industry ecosystems. Some examples here are Linux Real-Time, Security-Enhanced Linux (SEL) and our support of the Linux Foundation (linux.org). Linux is developed and used by 10,000s of others providing higher levels of contribution and testing than proprietary offerings can offer. We also leverage the world's most popular SW development IDE (Eclipse) and C/C++ compiler tool chain (gnu). These are all proven by their wide adoption and use for Intel and ARM ISAs.
Our platforms include IP from leading industry suppliers such as ARM, Intel and Xilinx. This IP is used by 1000s of other companies in 10,000s of products. This provides a level of quality and robustness that our customers and their customers can rely on and reduces risk.
We also use industry standards to validate, qualify and certify our products. These are resource consuming, and can result in problems late in the design cycle causing expensive re-spins when required standards are not met. Our Compact RIO Controller products achieves the certifications as shown in Figure 2. Our Compact RIO Single-Board and SOM products cannot be certified for many of these since they are not packaged solutions, but they are tested and validated in-house at NI using the same validations. For example, we do the same shock and vibration on these-board-level products so that when you integrate them into your products, you can be confident that you have the best-in-class in the industry.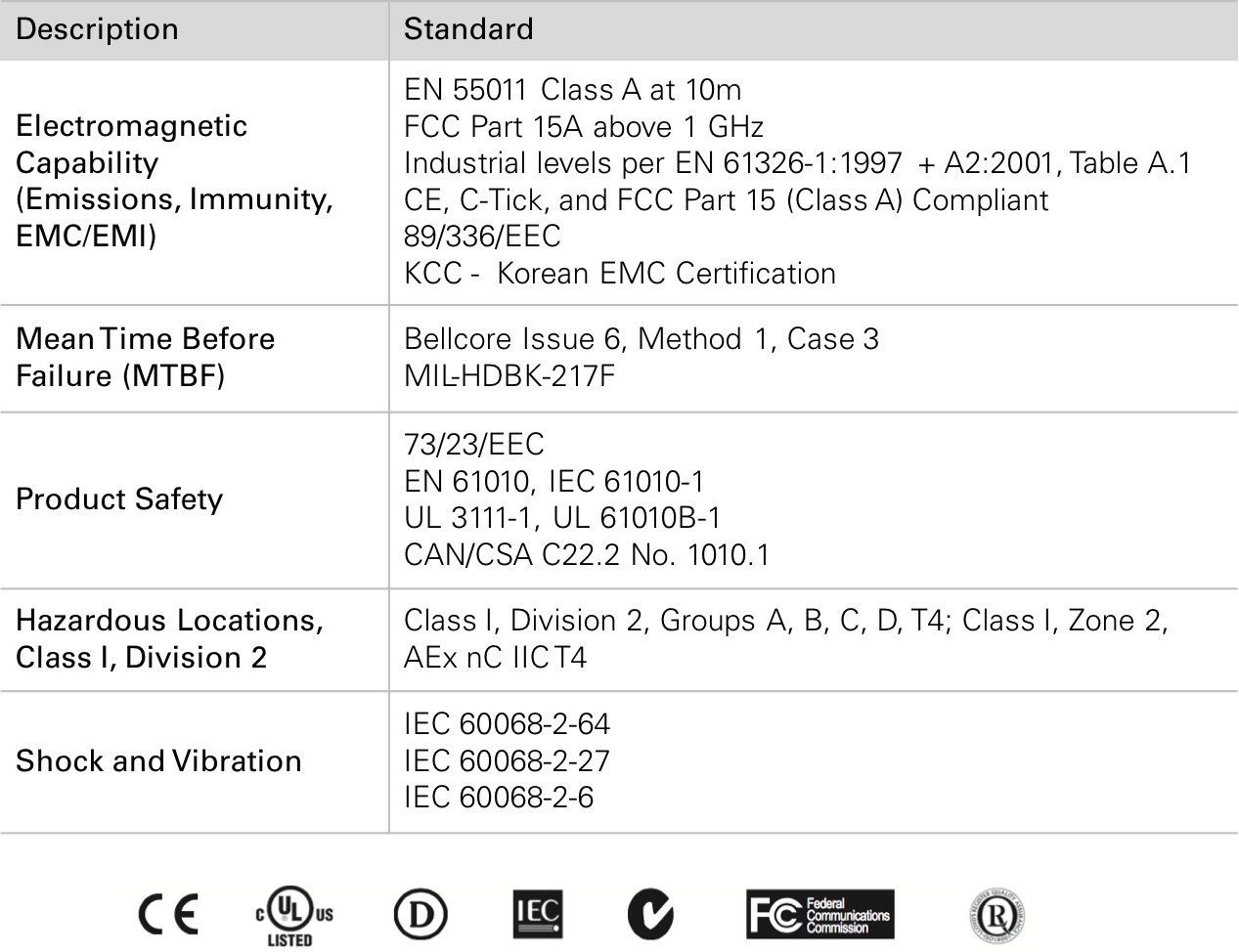 Figure 2. Best in class embedded system quality and ruggedness.
Customer Proven
NI products are deployed by 10,000s of customers underground, undersea, on ground, in the sky, on every continent, in every environment, on Earth. You do not achieve this without having the quality, reliability, robustness and ruggedness such requires. We have an extensive case study library available online where our customers discuss the benefits of using NI products from both the technical and business impact aspects. Customers use NI products for the most critical and demanding applications. 
Please visit http://www.ni.com/case-studies/ to learn more.
Every year, several thousand NI customers and partners converge at NI Week in Austin, Texas to learn about, expand their knowledge and network with each other. NI Week brings together the brightest minds in engineering and science. More than 3,000 innovators representing a wide spectrum of industries, from automotive and telecommunications to robotics and energy, will discover the latest technology to accelerate productivity for software-defined systems in test, measurement, and control. NIWeek is the ultimate learning environment that gives you the tools and knowledge to develop your applications faster, smarter, and more cost-efficiently. Choose from more than 200 interactive technical sessions, case study presentations, and panel discussions for beginners and advanced developers to learn how to optimize efficiency and performance. Attend hands-on workshops and create real-world applications. Learn how you can implement advanced technology for industrial design, measurement, and control and discover emerging trends in science and industry.
You can learn more about NIWeek and access some of the prior year's sessions at http://www.ni.com/niweek/
The NI Community is an extensive and comprehensive network of world-wide user groups and discussions forums. 1,000s of NI customers are engaged to customers learn from and leverage each other's capabilities and increase their expertise. You can learn more about the NI community by visiting https://decibel.ni.com/content/docs/DOC-15983.