DataPlugins can be used to read many different file formats. Out of the box, DIAdem can read in file formats from the NI platform. This includes TDM, TDMS, LVM, and DAT files. DIAdem also includes a DataPlugin for CSV files; however, it may not work for your custom CSV file as no two CSV formats are the same. In this case, or if you want to read in data from a different file extension, you will need a DataPlugin.

The first step towards getting your data into DIAdem is to navigate to ni.com/dataplugins and search for your file extension or the manufacturer of the data format.  You can type the URL directly in the browser or, if you are in the DIAdem environment, you can use the Help Menu on any panel.  This will open a new page on your default Internet browser.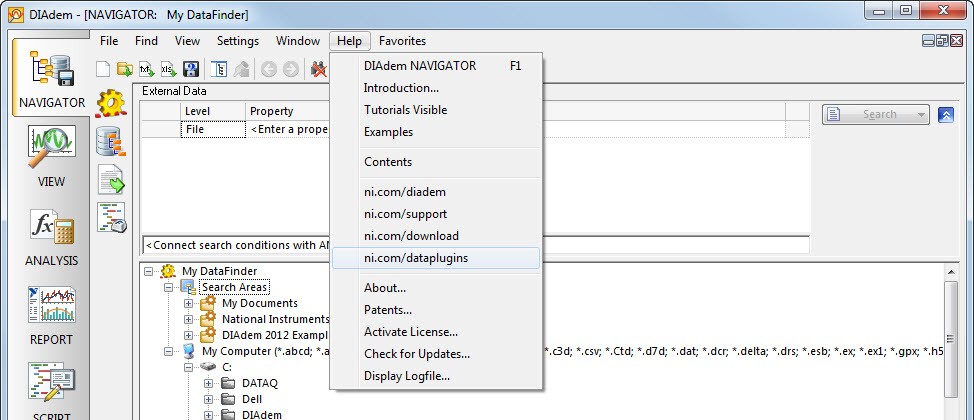 Figure 1. Using the Help menu to open ni.com/dataplugins in a new Internet browser.
Alternatively you can right-click on any file and select Open With… to bring up a dialog box. Under the header DataPlugins you can select Find. This will search ni.com/dataplugins for any DataPlugin that is compatible with your file extension and return all available DataPlugins. You can choose which DataPlugin you would like to install.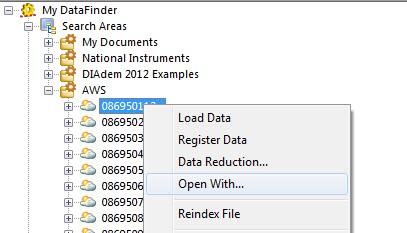 Figure 2. Right-click on a file to select Open With...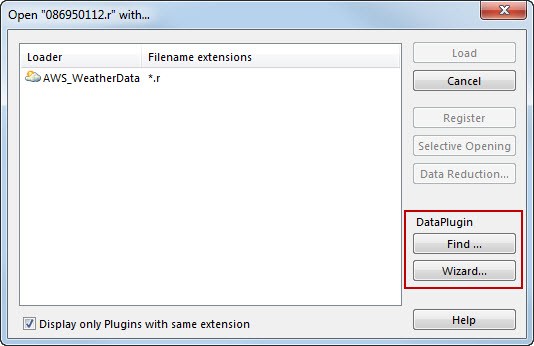 Figure 3. The Open With... dialog box suggests options for finding or creating DataPlugins
Or you can simply drag and drop the file into the DIAdem Data Portal. In this case DIAdem will automatically use the right DataPlugin to load your data file. If none of the DataPlugins installed on your computer can open your data file, a dialog menu will offer the following options seen in Figure 4.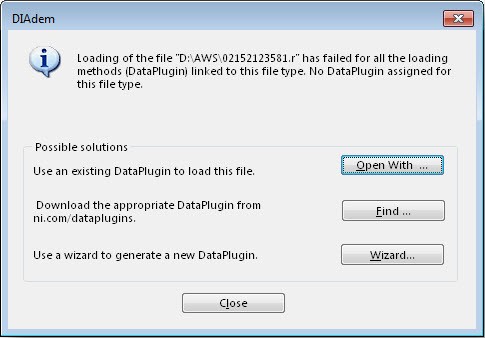 Figure 4. If a file is dragged into the Data Portal without an associated DataPlugin, this dialog box will appear and offer suggestions for assigning, finding and creating a DataPlugin.
If no results are shown or none of the returned DataPlugins works for your data file, you can use the five step DataPlugin Wizard to create your DataPlugin - in case your data file meets the requirements listed here.
Otherwise you can use these resources to write your own DataPlugin, or you can request one be written for you by emailing dataplugins@ni.com. Be sure to include several typical sample files and a description of how your data file is structured.