The MIMO Prototyping System includes USRP RIO radio heads, FlexRIO FPGA co-processors, clock distribution modules, PCIe routing hardware, and a PXIe chassis and controller. The system can be configured in a variety of sizes to meet the requirements of a wide range of MIMO applications including single user MIMO (SU-MIMO), multiple user MIMO (MU-MIMO), and Massive MIMO.  The various system components and configurations will be discussed in detail in this paper. Application software is discussed in MIMO Application Framework white paper.    
USRP Software Defined Radio
The USRP RIO software defined radio (SDR) features an integrated 2x2 MIMO transceiver and a high-performance Xilinx Kintex-7 FPGA, all contained in a half-width 1U rack-mountable enclosure, to accelerate baseband processing. It connects to a host controller through a cabled PCI Express x4 connection to the system controller to allow up to 800 MB/s of streaming data transfer to the desktop or PXI Express host computer (or laptop at 200 MB/s over ExpressCard). Figure 1 shows a block diagram overview of the USRP RIO hardware.

Figure 1. USRP RIO Hardware (a) and System Block Diagram (b)
Cabled PCI Express Switch Box
The CPS-8910 cabled PCI Express switch box (CPS) combines multiple USRP RIO PCI Express connections into a single stream, which simplifies the system while allowing it to efficiently aggregate many channels. The switch box can support up to eight separate downstream devices through cabled PCI Express x4 Gen 1 connections. In the MIMO configuration, these streams are combined into a single PCI Express x8 Gen 2 connection, which allows an aggregate data rate of up to 3.2 GB/s. In other configurations, a PCI Express x4 Gen 1 upstream connection can be used instead. Additionally, the CPS-8910 enables peer-to-peer streaming between USRP devices. Both copper and fiber-optic PCI Express cables are supported. Figure 2 shows a block diagram overview of the CPS-8910 hardware.

Figure 2. Switch Box (a) and System Diagram (b)
PXI Express Chassis Backplane
The system uses a PXIe-1085, which is an advanced 18-slot PXI chassis that features PCI Express Gen 3 technologies in every slot for high-throughput, low-latency applications. The chassis is capable of 8 GB/s of per slot bandwidth and 24 GB/s of system bandwidth. Figure 3 shows the dual-switch backplane architecture.

Figure 3. 18-Slot PXIe-1085 Chassis (a) and System Diagram (b)
High Performance FPGA Co-Processor
The MIMO Prototyping System integrates flexible, high-performance FlexRIO FPGA processing modules that are programmable with the LabVIEW FPGA Module in the PXI form factor. You can use the PXIe-7976R FPGA Module for FlexRIO as a stand-alone device that provides a large and customizable Xilinx Kintex-7 410T with PCI Express x8 Gen 2 connectivity to the PXI Express backplane.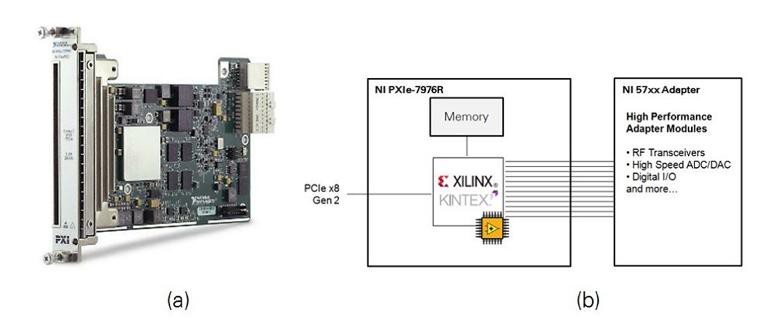 Figure 4. PXIe-7976R FlexRIO Module (a) and System Diagram (b)
Precision Clock Generation
A PXIe-6674T Synchronization Module (Figure 5) is used to generate a 10 MHz reference clock with a highly accurate onboard oven-controlled crystal oscillator (OCXO). This signal is used to form the reference timebase for each USRP RIO radio head to ensure accurate synchronization. The PXIe-6674T also is used to process and re-output a sync trigger from one of the USRP RIO SDRs.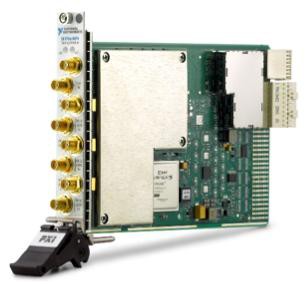 Figure 5. A PXIe-6674T Timing and Synchronization Module
8-Channel Clock Synchronization
The CDA-2990 eight-channel clock distribution module provides both frequency and time synchronization for up to eight USRP devices by amplifying and splitting the 10 MHz reference and pulse per second signal eight ways through matched-length traces. The CDA-2990 adds an internal time and frequency reference using an integrated GPS-disciplined oscillator (GPSDO). Figure 6 shows a system overview of the CDA-2990 with a GPSDO.

Figure 6. CDA-2990 (a) and System Diagram (b)