Analog or Digital?
Analog sensors basically transmit raw values from a transducer that you then have to condition and digitize. They usually have a greater bit depth and are less expensive than digital sensors but require more components in the acquisition chain. Analog sensor challenges include lining up all the necessary components in the sensor chain, such as appropriate analog-to-digital converter (ADC) and signal conditioning. Often these components are custom-tailored to the specific sensor you choose, and if your sensor choice changes, you need to reconfigure the whole acquisition chain.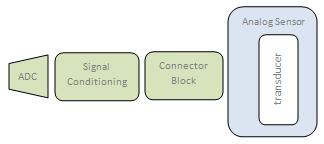 Figure 1. Analog Sensor Acquisition Chain
Digital sensors shorten the acquisition chain by combining signal conditioning and digitization at the chip level in an integrated circuit. They have the advantage of a shorter acquisition chain but require a driver that can interface to the specific digital communications protocol used by the sensor.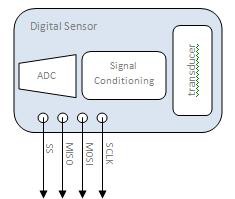 Figure 2. Digital Sensor Acquisition Chain (SPI Bus Interface)
Integrating chosen sensors into your prototype and Adapting to Changes
The low-level knowledge required to integrate a sensor into a system from scratch and take meaningful data from it represents an often unforeseen sink for time and resources. The custom nature of traditional sensor integration means costly rework for each design change. And design changes do tend to happen, especially when sensors are concerned, as translating specifications to make sure they  match the needs of your prototype can be a challenge in itself.
Output
Implementing a communications interface
Customizing output signals
Finding a common solution
As we've just discussed, adding I/O to your prototype can be a daunting task. It's often the sticking point in the prototyping process because it's difficult to forsee the total cost in terms of time & resources of constructing a custom I/O solution.