There are three ways to apply picture quality analysis measurements to an audio/video stream.
1. Nonreference test: The benefit to this approach is that you can apply the measurements to any stream, regardless of the content. The challenge with this approach is that the measurement results can vary greatly depending on the content being analyzed.
2. Reduced-reference test: Reduced-reference tests require a "golden," or ideal, device. Measurements are made on the audio/video quality from the golden device, and then all devices being tested are compared against those results to define a pass/fail for the system. 
3. Full-reference test: Full-reference tests also require a "golden" device. Instead of measuring the test stream and reference stream independently, as in a reduced-reference test, the two streams are analyzed together on a pixel-to-pixel comparison. Full-reference tests are the most powerful measurements that can be applied, but they add the challenge of complex processing and storage/retrieval of a reference stream for analysis. PSNR and SSIM measurements use the full-reference approach. 

Figure 6. You can perform picture quality analysis in three ways: 1) a nonreferenced test for which the video stream is unknown or unrepeatable (left), 2) a reduced-reference test during which measurements made on a reference stream are compared to measurements made on a test stream (middle), and 3) a pixel-to-pixel comparison between test and reference streams, known as a full-reference test (right).
Triggering
When using reduced-reference or full-reference analysis, you need to synchronize the test stream with the reference stream to get an accurate comparison. You can choose from several ways to do this, but there are a few approaches to synchronization that are most ideal:
Optical character recognition (OCR) can be applied if there is text that can be identified in a region of interest (ROI). The best example of using OCR is if there is a frame-counter on the video stream. It is easy to set a trigger on any specific frame with the OCR.
Intensity threshold is an ideal way to trigger when there is a sharp change in the brightness of a stream, such as a camera angle change or other luminance spike. The key to this approach is to identify an ROI for the trigger that will not trigger at any other point in the sequence.
Pattern match is another approach that is commonly considered for triggering acquisition between reference and test streams. The challenge with pattern matching is that often frame N and frame N+1 are so similar that a pattern match trigger triggers on incorrect frames. Often the best way to apply a pattern match trigger is to insert a known pattern into a video stream (such as a color bar) for a single frame. You can then use this frame as the pattern match.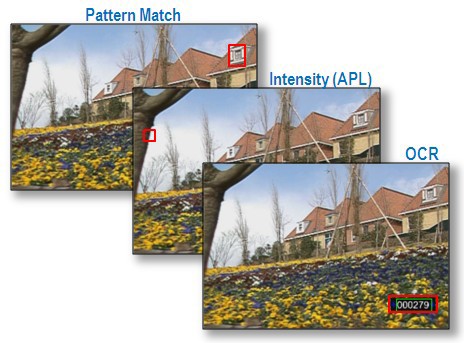 Figure 7. The three most ideal approaches to synchronization are pattern matching, intensity threshold, and optical character recognition.
NI Picture Quality Analysis software has these triggering options and more to fit any application and any video stream you need to analyze. There is also a user-defined trigger that can help you write your own triggering algorithm for the analyzer.