In LabVIEW, you can use the Event structure to handle events in an application. As with a Case structure, you can add multiple cases to the Event structure. You can then configure those cases to handle one or more events. When those events occur, LabVIEW executes the corresponding case. The following block diagram shows an example Event structure.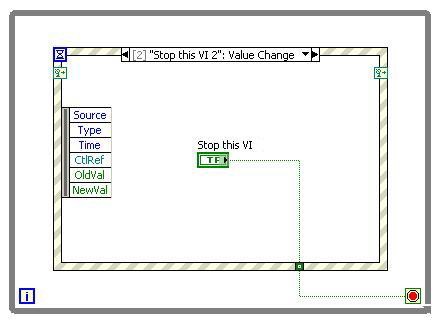 You configure events by right-clicking the Event structure border and selecting Edit Events Handled by This Case from the shortcut menu. Use the Edit Events dialog box that appears to edit single or multiple cases.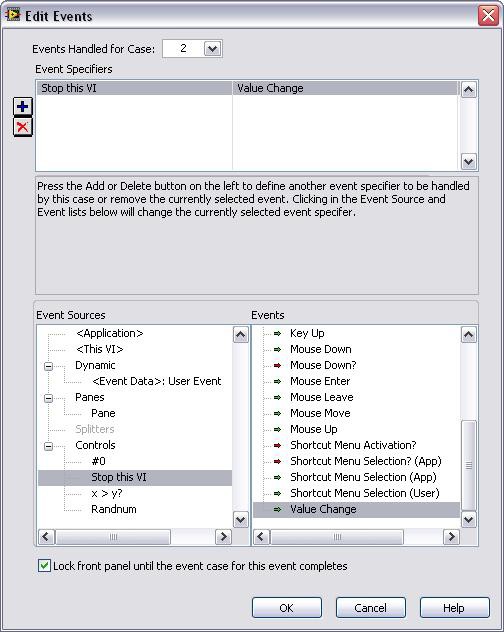 Using the Event structure minimizes the CPU usage because the VI no longer must continually poll the front panel for changes. In contrast to polling, the Event structure does not lose user events because the structure uses an event queue to store user events and handle the user events in the order in which they occur.